The 43rd Forum for Behavioral Science in Family Medicine
September 7-10, 2022 | Chicago, Illinois
Community Health, Collective Action, Professional Responsibility: Behavioral Medicine's Role in National Healing
First held in 1980, The Forum for Behavioral Science in Family Medicine has served to stimulate the advancement of behavioral science in family medicine for 42 consecutive years. At the core of The Forum's success are three objectives:
promote professional networking;
provide high quality professional development opportunities, and
advance the integration of behavioral science in family medicine training.
The Medical College of Wisconsin Department of Family and Community Medicine has sponsored The Forum since 1999, and the Society of Teachers of Family Medicine has recognized and endorsed the conference since 1981.
This program is designed for physicians, behavioral scientists/coordinators and allied health professionals in family medicine education.
Hotel Reservation Information
DoubleTree by Hilton Hotel Chicago – Magnificent Mile
Discounted rate of $195/night, plus tax; contemporary 2 queen room
Reserve by Wednesday, August 17, to guarantee discounted rate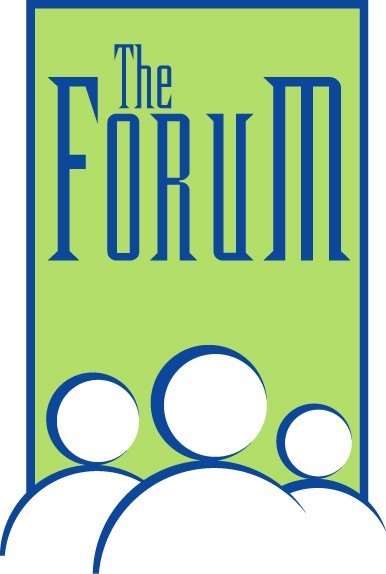 Core Content Areas
The Forum for Behavioral Science in Family Medicine's program committee will consider proposals relevant to any of the following core content areas:
The physician-patient relationship and interpersonal-communication skills
Behavioral health/health behavior change
Family systems and family-oriented care
Faculty development for behavioral science educators
Psychosocial practice and office-based counseling
Ethics (patient care, education, and research ethics proposals as all welcome)
Psychiatric disorders and psychopharmacology in primary care
Resident development and well-being
Community medicine and multi-cultural care
Collaborative and integrated care models and practices
Leadership and administrative responsibilities
Any original research pertaining to Behavioral Science in primary care
We continue to search for support and healing in the face of sustained stress and conflict. Behavioral scientists have a great deal to offer yet may find it difficult to find the time or muster the energy and resources to add "one more thing" to our plates. We do know that our group of behavioral scientists finds energy and creativity in connection and mutual support. The planning committee is interested in offering at least 40% of the content around improving our ability to cope with and impact these greater community and systemic issues.
Topics of interest for the Forum within this theme include but are not limited to:
The effects of the pandemic and policy on individual and community health
Benefits and limits of telehealth for family medicine and behavioral health
Caring for patients whose individual beliefs threaten our vision of the path to recovery (practical, emotional, and ethical considerations)
Coping with the anger and burnout related to a broken medical system and divided population
Leadership and advocacy for behavioral scientists and medical educators
Addressing Positive and Negative Halos: International Behavioral Medicine, Medicine's Public Image and Physicians' Mental Health Fallout
The critical importance of social connections for personal, professional, and community wellness
Proposal Information
The committee is open to creative, innovative and non-traditional presentations that will help our discipline not only recover but grow as a result of this collective trauma. As always, good proposals will reflect the best available evidence, be engaging, and be practical for our audience.
Thanks to everyone who submitted a proposal!
Who should submit a proposal?
Behavioral science educators, family physicians, medical educators, residents, students and others engaged in behavioral science education in primary care. Collaborative presentations or multi-site proposals are encouraged.
How are proposals reviewed?
All proposals undergo independent, blinded review by ten program committee members. To reduce bias, all proposals should be de-identified prior to submission. Proposals are rated on relevance to the needs of behavioral science educators, proposal quality and clarity, the session description and timeline, appropriateness to category, and supporting references if relevant. All proposals other than clinical practice updates must contain an audience participation component. Research and project proposals are rated on the clarity of the abstract, description of the design, current analysis (if available), status of the project, and implication of the project outcomes. Acceptance of Research and project proposals is determined in part by themes identified among all research projects submitted.
Fees and registration
All presenters must register and pay the registration fee. Registration will open in early July. For more information about The Forum, contact the Department of Family and Community Medicine at DFCMEvents@mcw.edu.
2022 Registration Opens June 15, 2022
Submission categories
Clinical Practice Update (60 minutes)
Clinical reviews for a multi-disciplinary group of attendees and are intended to advance the clinical knowledge or skills of behavioral science educators, not trainees. Reviews of evidence-based clinical guidelines are given preference in this category.
Special considerations: Clinical Practice Updates are NOT "how to teach residents" sessions.
Lecture Discussion (60 minutes)
Present didactic information or lead a panel discussion in a focused area. Topics may address patient care, educational practices, professional development, and wellbeing, among others.
Special considerations: Substantial participant interaction is expected
Ethics Session (60 minutes)
These sessions are designed to enable participants to meet licensing requirements for ethics education. Proposals may address clinical, educational, or research ethics. Suicide, confidentiality, dual relationships, provider impairment, and other topics are welcome.
Special considerations: These sessions should involve substantial participant interaction.
Workshop/Seminar (90 minutes)
Present on a topic with more depth. Workshops include activities that encourage active skill development in a specific area, or, work on a project through participant engagement in small groups or other interactive methods.
Special considerations: Proposals should specifically address why the additional time is needed.
Round Table Discussion (60 minutes)
Provide an overview of a topic and guide discussion with participants. (No audio-visual support is provided.)
Special considerations: These sessions tend to be more casual and are good for projects in early stages. Typically, attendance is 10 or fewer participants.
Research/Scholarly Project (15 minutes)
Present current research as part of a multi-presenter research session. Submissions should have presentable results or findings by August 2022. Research or projects are placed in theme-related sessions moderated by a content expert. Some proposals may be accepted as posters.
Special considerations: All presentations must undergo IRB review or provide a letter from the applicable institution(s) stating that the project has been evaluated and in exempt from IRB requirements
Poster (30 minute session)
An opportunity to share in-progress and completed original research and educational projects. Resident and medical student proposals are welcome.
Special considerations: All presentations must undergo IRB review or provide a letter from the applicable institution(s) stating that the project has been evaluated and in exempt from IRB requirements.
Proposal structure
Note: The session description (abstract), session content, and timeline must not contain any identifying information so that reviewers can evaluate proposals in a blinded manner. What this means is that you must not include the presenters' names, the names of residency programs or sponsoring institutions, the city where you are located, or any other information that could plausibly reveal who is submitting the proposal.
Part I
Title: (Maximum 85 spaces)
Session Description (previously abstract): (Maximum of 250 words.) This will be used in the program to help participants choose the sessions they will attend.
Goals and Objectives: Up to 3 action-oriented objectives. At the conclusion of this session, participants will (describe, identify, list, demonstrate, etc.)
Type of presentation: (Please see above for descriptions)
Clinical Practice Update
Lecture Discussion
Ethics Session
Workshop/Seminar
Round Table Discussion
Research or Scholarly Project
Poster
Part II
Session Content: Maximum of 500 words Please share with the planning committee a brief description of your session. Include relevant evidence, teaching methods you will employ, and how you plan to promote participation and interaction.
Time Line: (250 word maximum) Please provide the planning committee a rough outline of how you plan to utilize the time allotted for this session.
Relevant References: Minimum of 3, Maximum of 10 in APA format. At least 3 must be no older than 10 years.
Select the one most relevant option for this presentation
Program content focuses on application of psychological assessment and/or intervention methods that have overall consistent and credible empirical support in the contemporary peer reviewed scientific literature beyond those publications and other types of communications devoted primarily to the promotion of the approach. (Most presentations, like Clinical Practice Updates that address patient care will fall in this category)
Program content focuses on ethical, legal, statutory or regulatory policies, guidelines, and standards that impact psychological practice, education, or research. (Ethics sessions will fall in this category)
Program content focuses on topics related to psychological practice, education, or research other than application of psychological assessment and/or intervention methods that are supported by contemporary scholarship grounded in established research procedures. (Educational practices, professional development, and many other topics will fall in this category)
Sample proposal
This is just one example. Your proposal does not have to look exactly like this. This is longer than is needed.
Title: Ethical challenges in religious and culturally responsive care
Session Description (previously abstract):
Culture and religion are ingredients that aren't often integrated well into western medicine. The gray areas around ethics, culture, and religion are found in many patient care situations. It is important for providers, regardless of their own and their patients' cultural or religious backgrounds, to engage with patients in a way that is both helpful and meaningful. Research suggests that cultural competence can improve physician-patient communication and collaboration, increase patient satisfaction and enhance adherence thereby improving clinical outcomes and reducing health disparities. Medical trainees and even experienced clinicians can be uncomfortable with the challenges that arise in this arena often from the laudable desire to avoid offending or violating patients' rights. This session addresses common ethical challenges related to culture and religion presenters have faced while training clinicians and family medicine residents. We will share a number of resources and educational activities participants can bring back to their own programs. Participants will have the opportunity to discuss the challenges they face in teaching about these topics.
Goals and Objectives:
Participants will list three ethical challenges that can come up in providing culturally responsive care
Participants will describe a method for working through such ethical dilemmas
Participants will identify at least four key points in providing care to patients with diverse religious beliefs
Presentation Type: Ethics Session
Part II
Session Content:
Following introductions, disclosures and review of objectives, we will open up with two fun activities that examine how people make ethical judgments based on conditioned and subjective views of what is right or wrong. This activity will stimulate discussion about the importance of teaching clinicians and medical trainees about culturally and religiously sensitive care. This will lead into a didactic segment focused on reviewing the available recommendations from The American Psychological Association and how the recommendations can be applied in patient care.
Participants will then break up into small groups. Each group will be given a vignette of an ethical gray area as it relates to religion, culture and language. After the groups have discussed their vignettes, they would be encouraged to rejoin the larger group to briefly discuss the pertinent points and challenges that came from their small group discussions. The results of this discussion will be used to illustrate didactic points about how religion can sometimes collide with western medicine. One example is attitudes about blood transfusions in Jehovah Witness patients. Lastly we will end with a discussion about how to address those gray areas around ethics and religion as they can dramatically affect patient care.
Often clinicians experience a barrier in providing culturally responsive care due to a cursory exposure to topics about culture and healthcare disparities during their training. Histories of discrimination in the United States healthcare system and the legacy of institutional racism, including medical experimentation on African slaves, the Tuskegee Syphilis study, and unequal access to quality health care have understandably earned a sense of mistrust for many in the public health system. Despite the efforts of accreditation bodies and medical licensing boards, physicians-in-training do not feel adequately prepared to provide patient centered care in a cross-cultural context (Greene, et al 2017). In a national survey, 25% of senior residents reported feeling unprepared to provide care to new immigrants and to patients with health beliefs at odds with Western medicine, while 20% felt unprepared to care for patients whose religious beliefs affect treatment (Greene, et al 2017). Another study found that the majority of residents 96% recognized the importance of cultural issues in health care, and that 92% of them felt prepared to address general culturally related care issues; however, with regard to specific components of culturally sensitive approaches to care, only 75% responded affirmatively (Ambrose, Lin, Chun 2013). In the same study, family medicine and psychiatry residents held the strongest views on the importance of cross-cultural care in order to provide high quality care to a diverse patient population (Ambrose, Lin, Chun, 2013). Given the aforementioned gaps in health care trainees and the often-broad approach to cultural competence and religious diversity within medical education programs, this session will seek to address ways clinicians can teach medical trainees how to provide better ethically culturally responsive care as it pertains to religion, culture, and language.
Time Line:
Introductions and review of objectives (5 minutes)
Activity Ethics Handout (5 minutes)
Importance of teaching about culturally and religiously sensitive care (10 minutes) with available data
Review of available recommendations from the American Psychological Association (5 minutes)
Activity: Discussion about common ethical (religious/language/cultural) challenges (small group with debrief) (15 minutes)
Structure for helping medical providers and educators identify and work through ethical concerns (5 minutes)
Review Religious Facts and Medicine (Provider pointers when working with various religions) (Handout) Review Cultural Competence Teaching Models (Handout) 5 min
Discussion (10 minutes)
Relevant References:
Ambrose, A. J. H., Lin, S. Y., & Chun, M. B. (2013). Cultural competency training requirements in graduate medical education. Journal of graduate medical education, 5(2), 227-231.
Louw, B. (2016). Cultural competence and ethical decision making for health care professionals. Humanities and Social Sciences, 4(2-1), 41-52.
Green, A. R., Chun, M. B., Cervantes, M. C., Nudel, J. D., Duong, J. V., Krupat, E., & Betancourt, J. R. (2017). Measuring medical students' preparedness and skills to provide cross-cultural care. Health Equity, 1(1), 15-22.
Plante, T. G. (2007). Integrating spirituality and psychotherapy: Ethical issues and principles to consider. Journal of clinical psychology, 63(9), 891-902.
Rodgers, D. V., Wendling, A. L., Saba, G. W., Mahoney, M. R., & Brown Speights, J. S. (2017). Preparing family physicians to care for underserved populations. Fam Med, 49(4), 304-310.
Stricker, G. (2010). American Psychological Association Code of Ethics. The Corsini Encyclopedia of Psychology, 1-2.
Frequently Asked Questions
Accreditation
Accreditation
The Medical College of Wisconsin is accredited by the Accreditation Council for Continuing Medical Education to provide continuing medical education for physicians.
Physicians – The Medical College of Wisconsin designates this live activity for a maximum of 22.00 AMA PRA Category 1 Credits™. Physicians should claim only the credit commensurate with the extent of their participation in the activity.
Allied Health Professionals – The Medical College of Wisconsin designates this activity for up to 22.00 hours of participation for continuing education for allied health professionals.
Psychologists – The Medical College of Wisconsin is approved by the American Psychological Association to sponsor continuing education for psychologists. The Medical College of Wisconsin maintains responsibility for this program and its content. This activity contains content or processes that may be potentially stressful.
Social Workers – The Medical College of Wisconsin is registered with the Illinois Department of Professional Regulation as a Continuing Education Sponsor for social workers (License No. 159-000664).
Family Practice Physicians – Application for CME credit has been filed with the American Academy of Family Physicians. Determination of credit is pending.
Claiming your CME credits
To claim Continuing Education Credits, please visit the Office of Continuing Professional Education Family & Community web page.
If you don't already have an Ethos CE account, select "Create Account" in the upper right corner and register. You will need to access this account after the conference to print your CE certificate. NOTE: CE Credits must be obtained by Nov. 15, 2021.