Vascular Surgery Fellowship Program
The MCW Vascular Surgery Fellowship Program provides a comprehensive, high quality training program.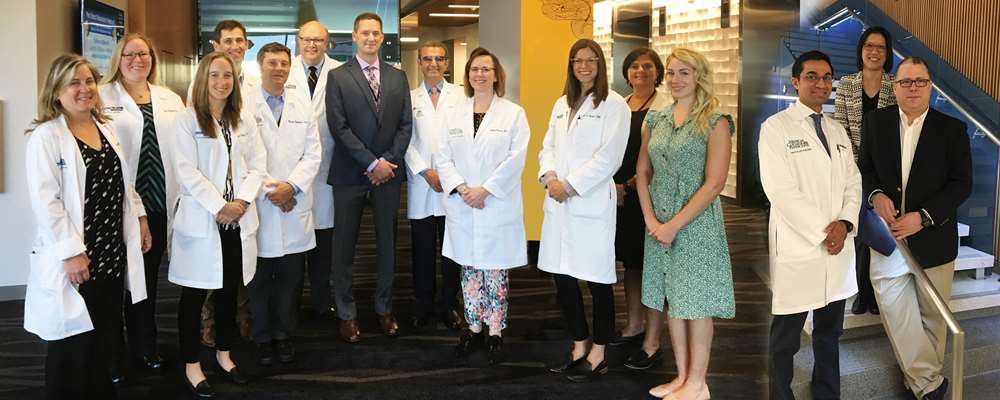 Why MCW Vascular Fellowship Program?
Highlights
500+ major vascular procedures per fellow
250+ endovascular therapeutic cases per fellow
Two state-of-the-art hybrid surgical suites
Supportive, expert faculty
Weekly conferences
Nationally recognized VSCORE curriculum
100% board passage rate for graduates
Clinical trials with advanced endovascular surgical devices
ICAVL accredited vascular laboratory
Hybrid operating room with state-of-the-art Siemens Zeego digital imaging system.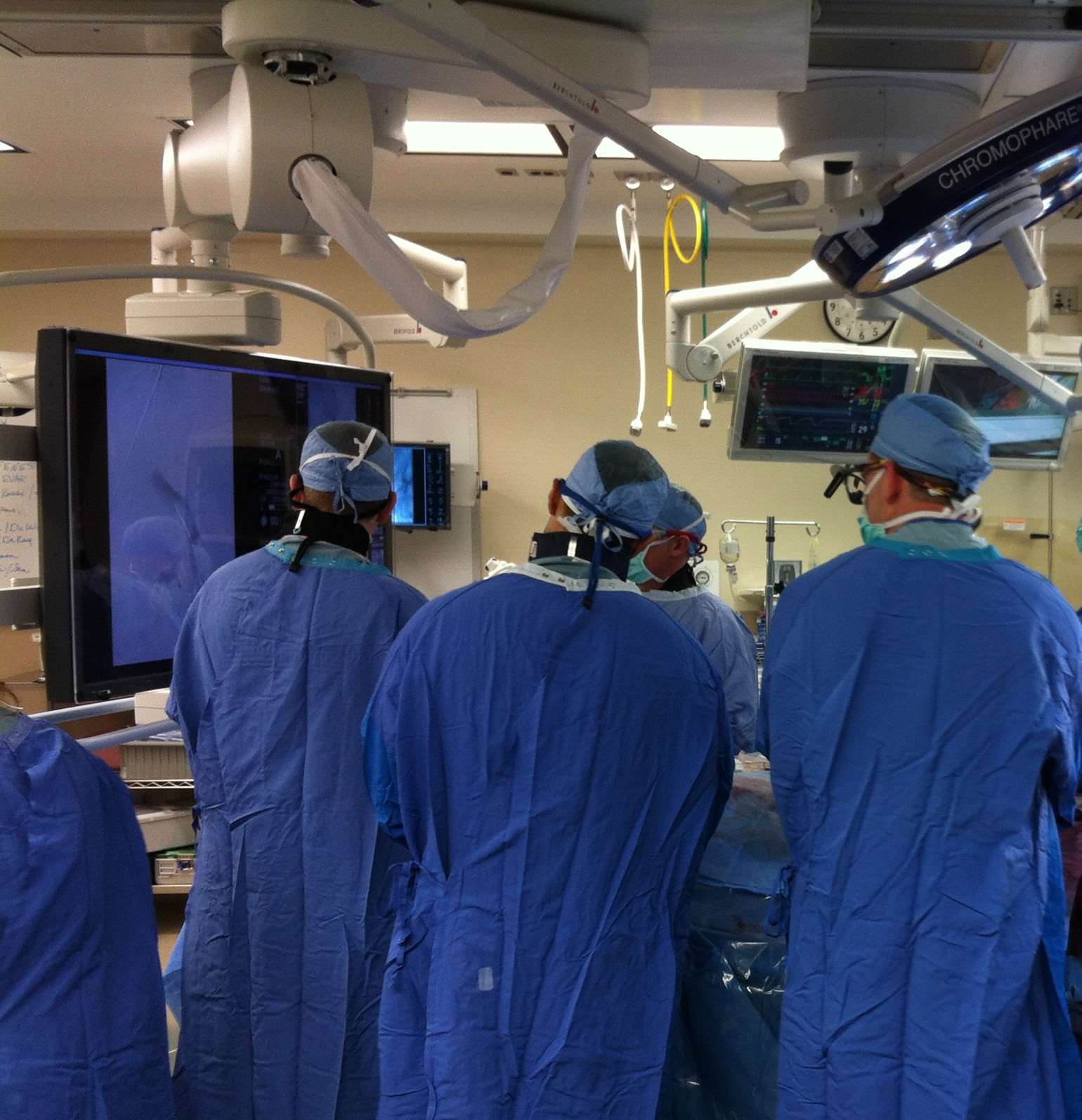 Hybrid room in use during a branched EVAR case.
Program Details
The Vascular Surgery Fellowship Program at the Medical College of Wisconsin consists of a 24-month clinical training period, focusing on the complete evaluation and treatment of all aspects of vascular disease. Training months are evenly distributed between open and endovascular cases to provide for a comprehensive experience. Clinical assignments of the fellow include:
Directing a weekly vascular case planning conference at the Zablocki VA Medical Center
Rotations on the vascular and endovascular services at both Froedtert Hospital and the VA Medical Center
Functioning as primary operating surgeon for major vascular reconstructive procedures at both facilities
Outpatient Clinic
Performing and interpreting non-invasive vascular testing
The Vascular Surgery Fellowship at the Medical College of Wisconsin has a formal educational program in the art and science of Vascular Surgery.
Academic conferences are held weekly with a multidisciplinary group including specialists from Vascular Surgery, Vascular Medicine, and Interventional Radiology.
Nationally- recognized VSCORE curriculum is provided to fellows and is used to guide weekly topics for readings and group discussion.
Clinical teaching occurs on a daily basis in the operating room, endovascular suites, outpatient clinics, and on the surgical wards.
The faculty is comprised of nine full-time board certified vascular surgeons.
Fellows attend regional and national conferences annually.
The entire spectrum of vascular diseases are treated in our program, including cerebrovascular (both carotid and vertebral artery) reconstructions, mesenteric and renal artery reconstructions, open and endovascular repair of thoracoabdominal and infrarenal aortic aneurysms, the management of upper and lower extremity arterial occlusive disease, and venous disorders.
Key elements of the clinical training experience include:
Two state-of-the-art hybrid operating room suites in which we perform a comprehensive array of hybrid endovascular and open surgical procedures.
On the inpatient service, 4 Advanced Practice Providers (APPs) along with residents from the General Surgery residency program staff the vascular patients at Froedtert Hospital.
Froedtert Hospital offers outstanding facilities for the care of patients with vascular disease. Support from anesthesia-critical care, cardiology, and other medical services are excellent.
Our inpatient vascular service has an agreement with the Department of Internal Medicine for routine medical co-management of our complex inpatients.
We maintain a productive and collaborative relationship with the Division of Interventional Radiology.
The fellows' clinical responsibility increases during the program in accordance with ACGME regulations, and prior to completing the fellowship the graduate will have comprehensive skill in both open vascular surgery and endovascular therapy. Over the past 5 years, MCW Vascular Surgery fellows performed an average of 1010 total surgical cases during their 2 years of fellowship.
Application Process
We welcome all applications to our fellowship and do not set specific criteria for applications. We will review each file in total, using all the information available, to determine if an interview will be offered. We cannot evaluate any application information unless received in ERAS.
All applications for our program are accepted only through ERAS (Electronic Residency Application Service) hosted by the Association of American Medical Colleges (AAMC).
Selected applicants are invited for a personal interview in the winter months of each year. The fellowship program offers 1 first-year position annually.
All applications must go through ERAS. Your final application must include:
Curriculum Vitae
Medical school transcript
MSPE
Personal statement
Current portrait
ABSITE
Board Transcripts (2)

USMLE transcript
ECFMG Status Report

Letters of recommendation (4) (including Department Chair)
Interview Status Information
Once the applicant file is complete and has been approved for an interview by our faculty, candidates will be notified via email or ERAS.
Hotel/Lodging Information for Interview Days
The Milwaukee Regional Medical Center has provided Froedtert & the Medical College of Wisconsin with a Lodging Guide. When making your reservations, be sure to mention that you are with the Medical College of Wisconsin.
Directions On and Off Campus
Please visit our Campus Map & Directions for directions on and off campus.
Information for International Applicants
International medical graduates must follow all ECFMG guidelines and apply through ERAS, in addition to supplying all of the documents listed above.
Current and Past Fellows
Current Fellows
William Sheaffer Sorrells, MD
2021-2023

Mohammad Rajaei, MD
2022-2024
Past Fellows
2020-2022: Simon Fraser, DO
2019-2021: Nathan Kugler, MD
2018-2020: Jacob Wood, MD
2017-2019: Nicholas Saguan, MD
2016-2018: Abby Rothstein, MD
2015-2017: Brian Keyashian, MD
2014-2016: Shahriar Alizadegan, MD
2013-2015: Rishi Subbarayan, MD
2011-2013: Nicholas Southard, MD
2010-2012: Irina Pleister (Shakhnovich), MD
2009-2011: Libby Watch, MD
2008-2010: Benjamin Lerner, MD
Benefits
The Medical College of Wisconsin Affiliated Hospitals and the Department of Surgery provide extensive benefits.
Contract and Health Benefits
All Medical College of Wisconsin fellows' contract and benefits are provided by the Medical College of Wisconsin Affiliated Hospitals (MCWAH).
Vacation
Each fellow receives 15 days of vacation per year.
CME Conference Time
Each fellow receives 5 days to attend CME conference(s) per year.
Educational Conferences
Protected time is given every Tuesday morning for didactics.
Educational Funds
Department funds designated for fellowship education can be used towards the purchase of educational materials, expenses for educational conferences, and equipment that supports the education process, such as lead and loupes.
Parking
Complimentary parking is offered at all locations.
Meals
On-call meals are provided.
Lab Coats
Lab coats and laundry service are provided to all fellows.
Living and Working in Milwaukee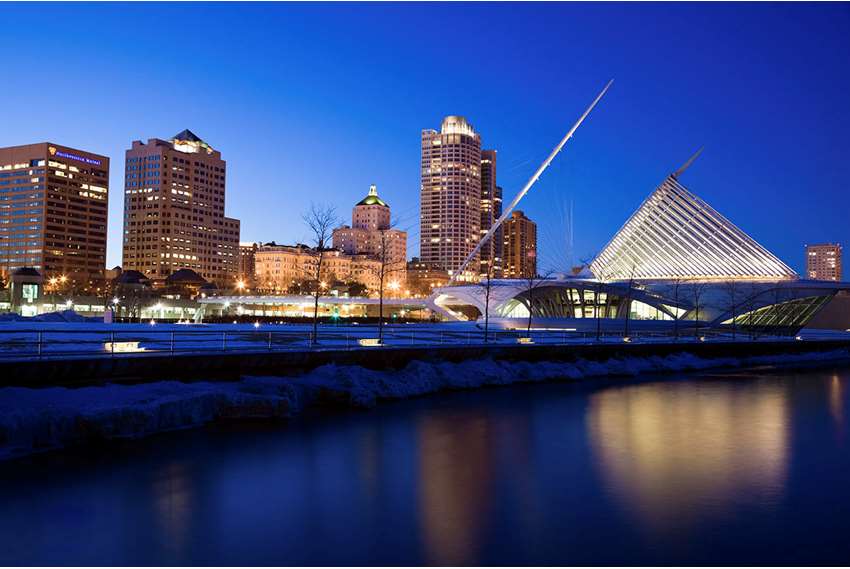 Milwaukee is located in southeastern Wisconsin, about 90 minutes from Chicago, IL and Madison, WI. Milwaukee is on the shores of Lake Michigan, the fifth largest lake in the world where Summerfest, the world's largest music festival and many ethnic festivals take place throughout the summer. There is something for everyone in Milwaukee; you can experience old world charm, diverse cultures, historic neighborhoods and it's a great place to raise a family.

You can always find new and exciting things to do, like cheering on one of the many professional sports teams which include the Bucks (NBA), Brewers (MLBNL), Packers (NFL), Wave (MISL), Admirals (AHL) or Milwaukee Mustangs (AFL). Visit one of our many culture centers to include the Pabst Mansion, the Marcus Center for the Performing Arts and the Milwaukee Art Museum which includes the first Santiago Calatrava-designed building in the United States.
ACTIVITIES
HOUSING
Home Sales
Apartment Rentals
MCW Maps and Directions
Directions to the the Medical College of Wisconsin Milwaukee, 8701 Watertown Plank Rd., is located on the campus of the Milwaukee Regional Medical Center in Milwaukee, Wisconsin, 53226. The College's main building is located on 87th St., just south of Watertown Plank Rd.
Milwaukee Regional Map and Lodging Resource Guide
Milwaukee Regional Map of the Medical College of Wisconsin Milwaukee including the interstate, Mitchell Airport, and area highways. It also includes Lodging, Parking, Taxi, Public Transportation, Key Phone Number and Address Resource Guide.
Program Director
Kellie R. Brown, MD
Professor, Vascular Surgery
(414) 955-1821
Education Program Coordinator II
Medical College of Wisconsin
Vascular Surgery Fellowship Program
8701 Watertown Plank Rd.
Milwaukee, WI 53226