Vascular Surgery Fellowship Program
The Vascular Surgery Fellowship Program at the Medical College of Wisconsin consists of a 24-month clinical training period, focusing on the complete evaluation and treatment of all aspects of vascular disease. Training months are evenly distributed between open and endovascular cases to provide for a comprehensive experience in both endovascular surgery and open vascular surgery. Clinical assignments of the fellow include directing a weekly vascular case planning conference at the Zablocki VA Medical Center, rotations on the vascular and endovascular services at both Froedtert Hospital and the VA Medical Center, and developing skills in non-invasive vascular laboratory testing and interpretation. The first year fellow shares on-call responsibilities with the second year fellow to comply with all ACGME work hour limitations. Fellows participate in clinical research under the supervision of the vascular surgery faculty. Fellows alternate clinical responsibilities on the vascular service at Froedtert Hospital and at the VA Medical Center, and they are the primary operating surgeon for major vascular reconstructive procedures at both facilities. Clinical experiences are also provided in the outpatient clinic, and in performing and interpreting non-invasive vascular testing in our ICAVL accredited vascular laboratory. An educational program with weekly conferences, and independent study coordinated by the fellow utilizing weekly didactic experience with individual faculty members, are important parts of the Vascular Surgery program.
The entire spectrum of vascular diseases are treated in our program, including cerebrovascular (both carotid and vertebral artery) reconstructions, mesenteric and renal artery reconstructions, open and endovascular repair of thoracoabdominal and infrarenal aortic aneurysms, the management of upper and lower extremity arterial occlusive disease, and venous disorders. Approximately 400 major vascular reconstructive procedures are performed each year on the vascular surgery service. Two physician assistants work daily on the inpatient vascular service at Froedtert Hospital, along with residents from the General Surgery residency program. The fellows' clinical responsibility increases during the program in accordance with ACGME regulations, and prior to completing the fellowship the graduate will have comprehensive skill in both open vascular surgery and endovascular therapy. The vascular surgery fellow completes well over 200 major open vascular reconstructive procedures during the two-year fellowship. Fellows graduating from our program have routinely recorded well in excess of 200 endovascular therapeutic cases, separate from the broad endovascular aneurysm repair experience.
The Vascular Surgery Fellowship at the Medical College of Wisconsin has a formal educational program in the art and science of Vascular Surgery. Academic conferences are held weekly with a multidisciplinary group including specialists from Vascular Surgery, Vascular Medicine, and Interventional Radiology. Clinical teaching occurs on a daily basis in the operating room, endovascular suites, outpatient clinics, and on the surgical wards. We have two state-of-the-art hybrid operating room suites in which we perform a comprehensive array of hybrid endovascular and open surgical procedures. The faculty is comprised of ten full-time board certified vascular surgeons. We maintain a productive and collaborative relationship with the Division of Interventional Radiology.
Froedtert Hospital offers outstanding facilities for the care of patients with vascular disease. Support from anesthesia-critical care, cardiology, and other medical services are excellent. Our inpatient vascular service has an agreement with the Department of Internal Medicine for routine medical co-management of our complex inpatients.
The Vascular Surgery Fellowship at the Medical College of Wisconsin is approved to finish one fellow per year. Individuals with both academic and private practice aspirations are considered for this fellowship and are selected through the Vascular Surgery Match Program. The program has an August 1 start date.
View Graduate Medical Education's benefits, condition & terms of employment.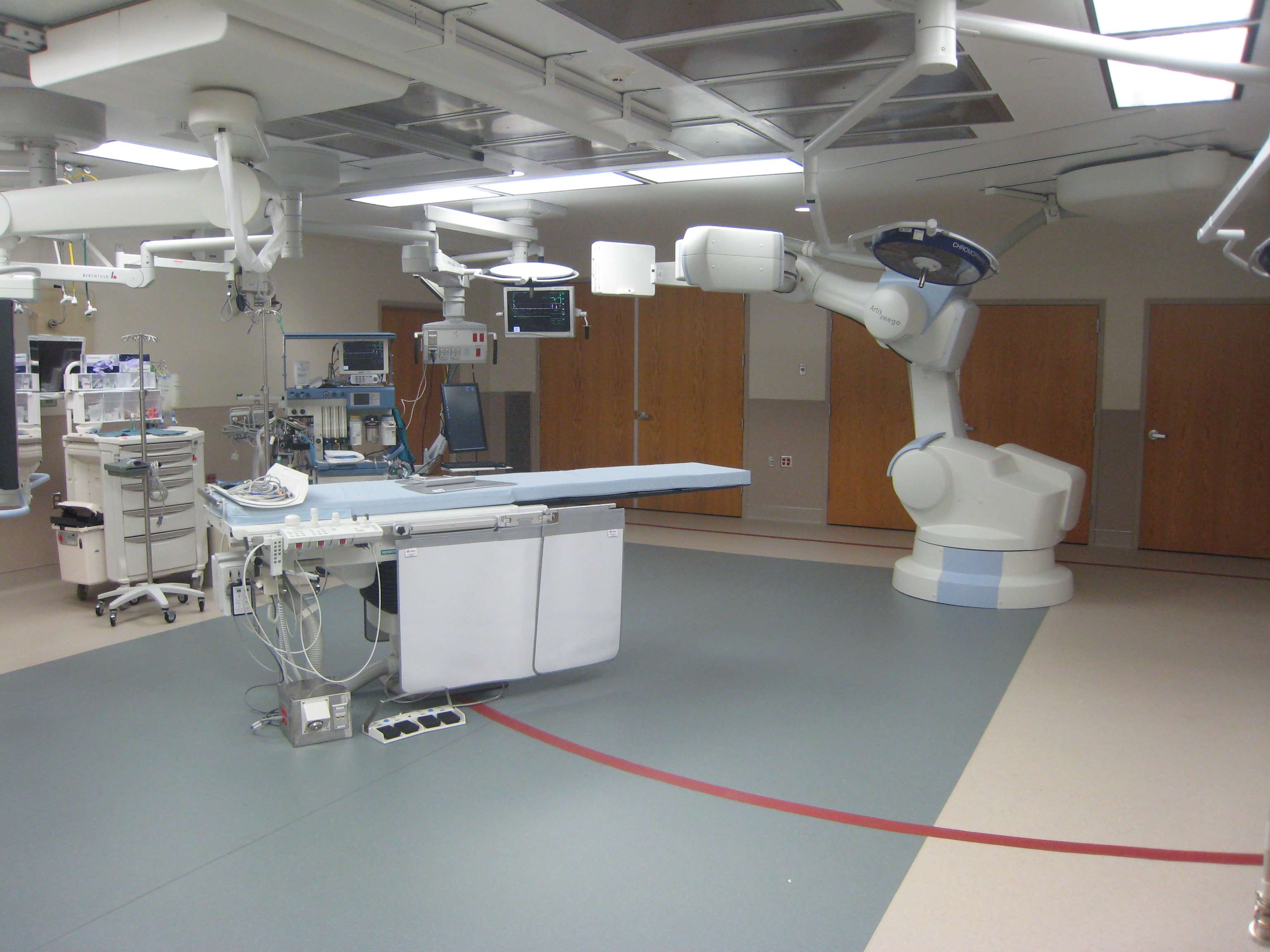 View of hybrid operating room with state-of-the-art Siemens Zeego digital imaging system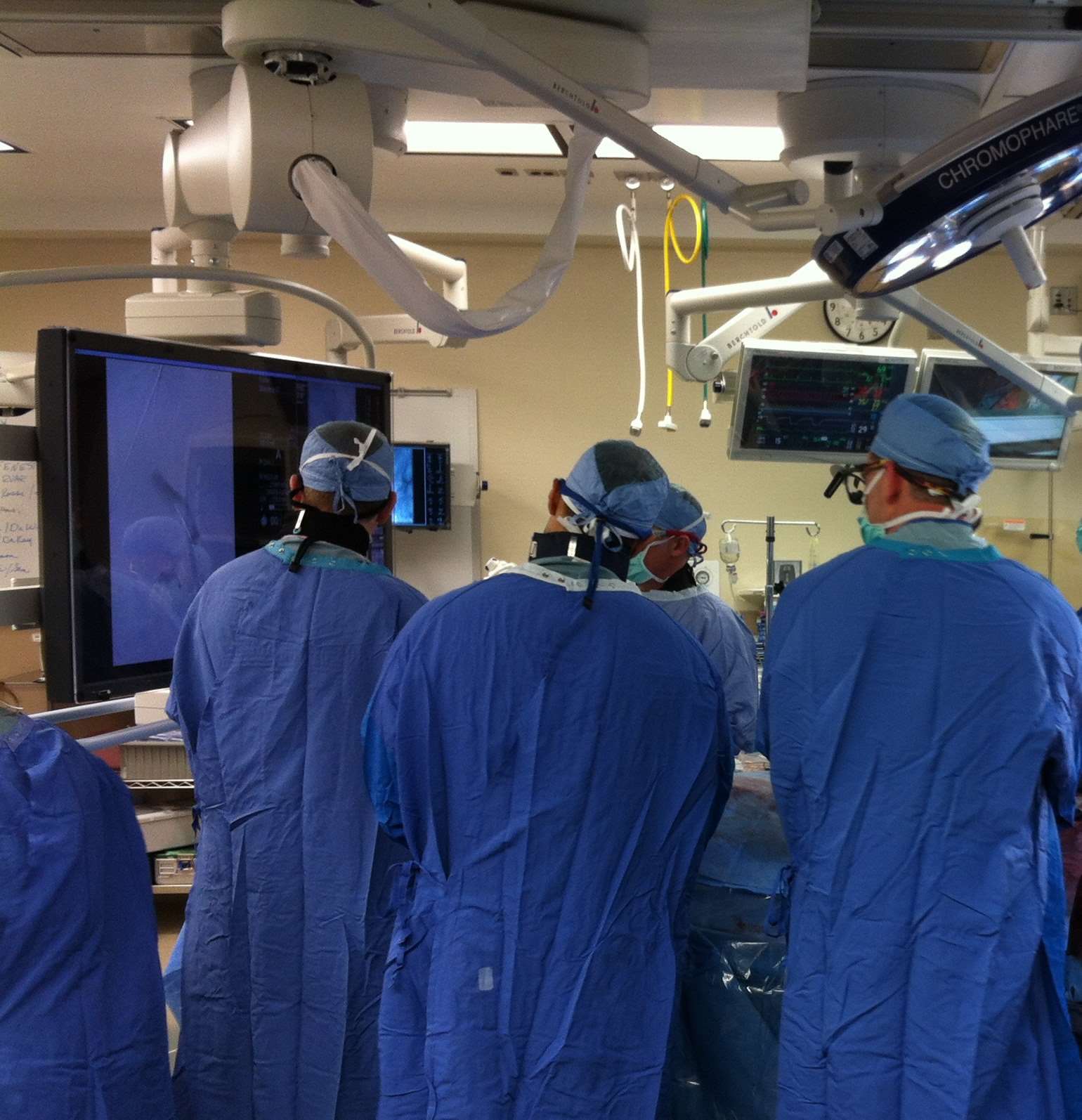 Hybrid room in use during branched EVAR case
Current Fellows

Nathan Kugler, MD
2019-

Jacob Wood, MD
2018-
Past Fellows
Nicholas Saguan, MD
2017-2019
Abby Rothstein, MD
2016-2018
Brian Keyashian, MD
2015-2017
Shahriar Alizadegan, MD
2014-2016

Rishi Subbarayan, MD
2013-2015

Nicholas Southard, MD
2011-2013

Irina Pleister (Shakhnovich), MD
2010-2012

Libby Watch, MD
2009-2011

Benjamin Lerner, MD
2008-2010
Contact Us
Kellie R. Brown, MD
Program Director
Professor, Vascular Surgery
(414) 955-1800
Elizabeth Nelson, MA, CMPE
Division Administrator
(414) 955-1823