2022-2023 Research Residents
Christina Georgeades, MD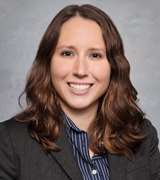 During my time as a pediatric surgery research fellow, I plan on working on projects that involve pediatric traumatic injuries, especially those that focus on reinjuries, risk factors, mental and behavioral health, and the impact of COVID-19. I will also be working on projects that assess rural outcomes for children that receive surgical care. Furthermore, I will be involved with projects regarding surgical education and diversity, equity, and inclusion.
John (J.P.) Marquart, MD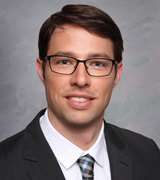 I will be working with the pediatric general surgery division investigating a variety of topics, focusing mostly on congenital diseases including gastroschisis. I will be researching the genetic contribution to the gastroschisis by collaborating with the Linda T. and John A. Mellowes Center for Genomic Sciences and Precision Medicine to evaluate samples from families with children born with gastroschisis. This will help improve our understanding and hopefully the management of babies born with gastroschisis.
Benjamin Seadler, MD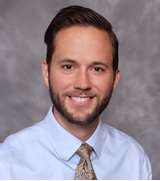 My time will be spent with the division of Cardiothoracic Surgery. Our clinical outcomes research focuses on procedures for atrial fibrillation (convergent ablation, traditional open procedures, endocardial ablation), surgical approaches for left atrial appendage occlusion, and anticoagulation/antiarrhythmic medication usage following these procedures. We will also be examining data from the mechanical circulatory support program, patients supported with ECMO and/or percutaneous VADs. Kidney injury following cardiac surgery is another area of investigation and we aim to participate in one or more industry-associated studies looking at earlier detection and treatment of this phenomenon.
Taylor Jaraczewski, MD
As the inaugural global surgery research fellow my projects will focus on improving surgical care in under-resourced areas both domestic and abroad. My research will focus on utilizing machine learning techniques, implementation science, and mixed methods to understand barriers to surgical care in resource poor areas. Further, I will focus my efforts on the development of interventions to improve surgical outcomes in these areas.
Monica Seadler, MD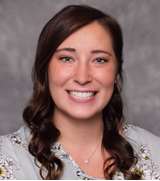 I will be doing research with the Division of Trauma and Acute Surgery in partnership with the Versiti Blood Research Institute. My primary mentors include Dr. Christian Kastrup and Dr. Marc de Moya. The focus of my research will be the use of RNA therapies in animal models of traumatic hemorrhage and thrombosis.
Elise Biesboer, MD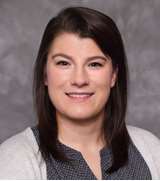 I will be working with multiple mentors in the department of Trauma and Acute Care Surgery during my research time. I am currently working on a project involving optimizing prophylactic anticoagulation dosing in our acute care surgery patients. I hope to get involved in our Trauma Quality of Life Clinic to assess quality of life outcomes and other needs post-discharge for survivors of gun violence.
Alyssa Mowrer, MD
I will be working with several faculty members in the Division of Pediatric Surgery with Dr. Amy Wagner as my primary mentor. One of the main projects I am working on with her is called Maternal Stress and Resilience in Prenatal Diagnosis of Fetal Anomalies. I will also be helping with several projects regarding abdominal wall abnormalities.
Melissa Drezdzon, MD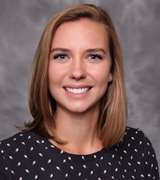 I am doing research within the Division of Colorectal Surgery. My research includes evaluation of rectal cancer response to neoadjuvant therapy by 3T MRI and evaluating the association between BMI and colorectal cancer. I am also working with the division to start a rectal cancer tissue bank.
Amanda Witte, MD