Welcome to the General Surgery Residency Program
Program Director Welcome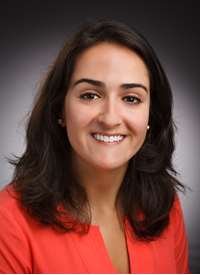 Welcome to the Medical College of Wisconsin General Surgery Residency Program! Our mission is to foster the professional and personal development of our residents. Residents in our program have a broad exposure to complex quaternary care at our main Froedtert & MCW Hospital campus, in a wide range of surgical sub-specialties, including surgical oncology, colorectal, minimally invasive, bariatrics, trauma, critical care, vascular, transplant and thoracic surgery. Residents also have extensive experience during their training at Children's Wisconsin, the VA and community hospitals. Unique aspects of our program include opportunities for dedicated research years during training which are not mandatory, electives during the third year of clinical training, dedicated wellness time, protected weekly didactic curriculum, numerous skills labs, a structured robotics curriculum, and global health opportunities. We look forward to welcoming you at MCW!
Rana M. Higgins MD, FACS, FASMBS
Associate Professor of Surgery
Minimally Invasive and Gastrointestinal Surgery
2021 MCWAH Housestaff Excellence in Teaching Award Winners
Dr. Ken Simons, Designated Institutional Official and Executive Director, MCWAH, and Sr. Associate Dean for Graduate Medical Education and Accreditation, shared the winners of the 2021 MCWAH Teaching Awards:
Required rotation award - Dr. Elizabeth Traudt, MD, General Surgery, PGY5
Elective rotation award - Douglas Pierce, MD, Diagnostic Radiology
PGY3 Residents are nominated by the program directors and voted upon by the MCW senior medical students. Each recipient receives a plaque and $500 from MCWAH.
MCWAH would also like to recognize the following residents who received a high number of votes:
Jackie Blank, General Surgery, MD, General Surgery, PGY4
Katheryn Hope-Wilkinson, MD, General Surgery, PGY5
MCWAH is indeed fortunate to have resident teachers of this caliber at our affiliated institutions!
Mailing Address:

Medical College of Wisconsin
Department of Surgery
Division of Education
8701 Watertown Plank Rd.
Milwaukee, WI 53226