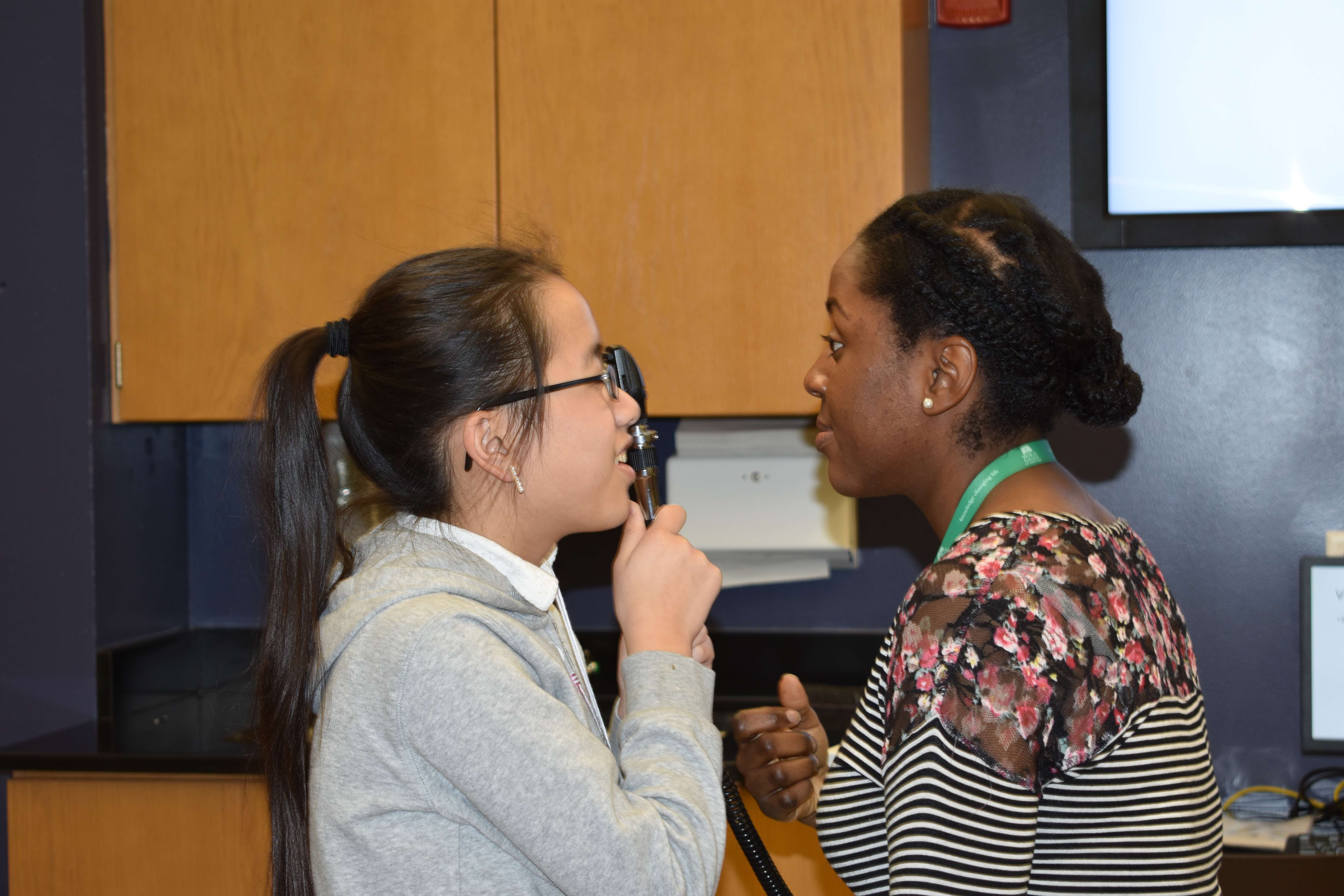 StEP-UP
The Student Enrichment Program for Underrepresented Professions (StEP-UP) at MCW is designed to bring opportunities to middle, high school, and college students in the Milwaukee area who are interested in careers in medicine and the sciences. Funded by the Advancing a Healthier Wisconsin (AHW) Endowment, the program aims to increase access and retention in medical and graduate school among students underrepresented in medicine and contribute to resolving health disparities in Wisconsin.

StEP-UP is a competitive program designed to provide opportunities to local middle school, high school and college students from disadvantaged backgrounds, underrepresented cultural and ethnic groups, and individuals with disabilities. Our target ethnic groups include African Americans, Mexican- Americans, Native Americans (American Indians and Alaska Natives), Hmong, and Mainland Puerto Rican.
Applications for StEP-UP Are Now Open!
Visit each program page for application information and to apply.
Contact Us
Sponsored by the Office of Student Inclusion and Academic Enhancement and the Advancing a Healthier Wisconsin (AHW) Endowment.
Medical College of Wisconsin
8701 Watertown Plank Rd., Milwaukee, WI 53226
Office of Student Inclusion and Academic Enhancement