Registration Now Open for the 2021 Community Engagement Virtual Poster Session 
The Office of the Senior Associate Dean for Community Engagement will host its annual community engagement poster session during two virtual sessions on November 2 & 3, 2021. Each will run for up to 90 minutes, with the Tuesday, November 2 session beginning at 11 a.m. and the Wednesday, November 3 session beginning at 4 p.m. Posters will be presented virtually in real-time before a "live" audience. More details and links to register are below!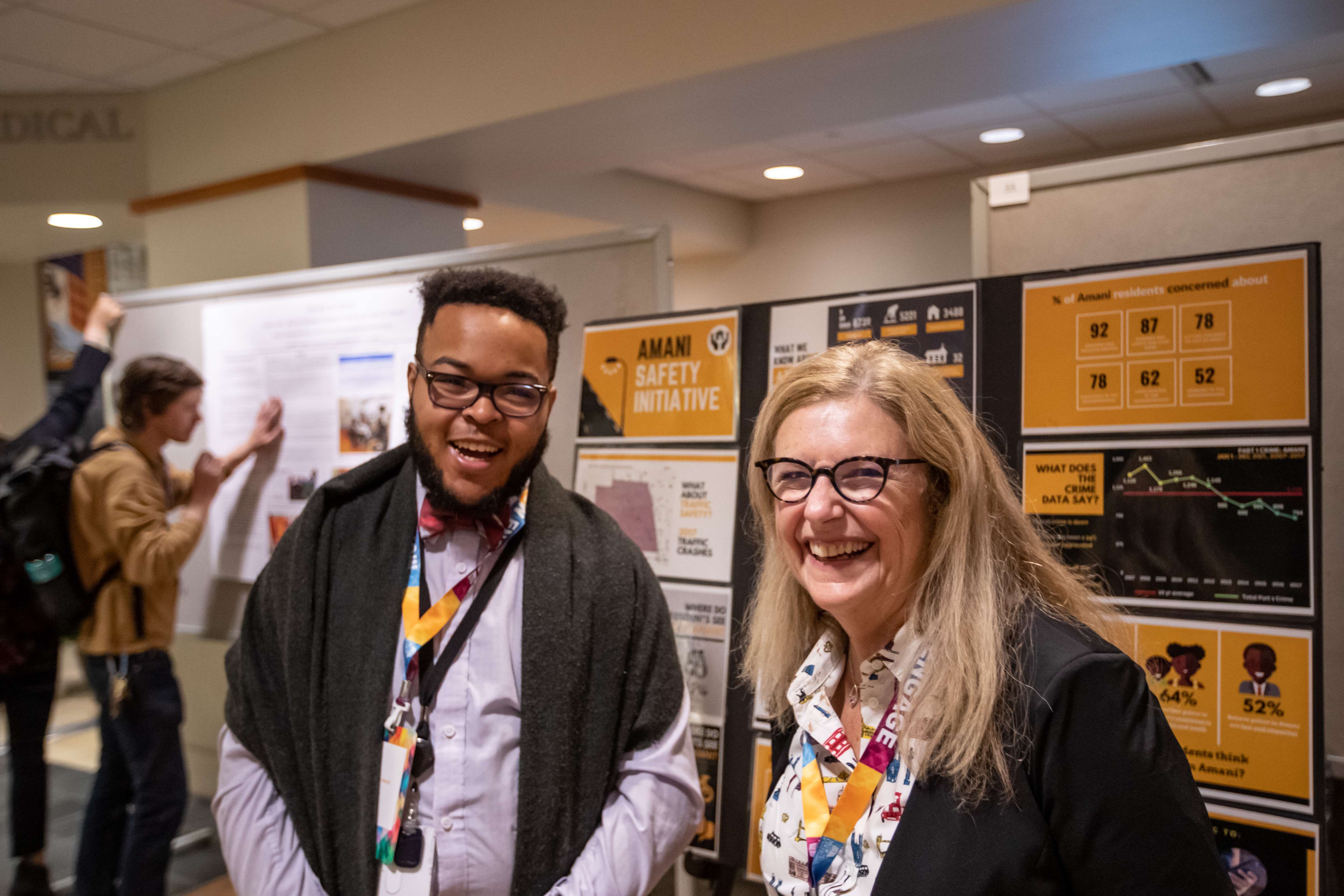 Register for November 2 & 3 Virtual Poster Sessions
The 2021 poster sessions will take place over two unique, live sessions on Tuesday, November 2 from 11 a.m.–12:30 p.m. and Wednesday, November 3 from 4 p.m.–5:30 p.m.

The Tuesday and Wednesday sessions will feature different live poster presentations, up to 10 each day. All audience members will experience all presentations sequentially in real time – there will be no breakout rooms. Each presentation will be followed by time for the audience to comment and ask questions.

As a supplement to our live event, we will post on our public website pre-recorded presentations of additional posters for "on demand" viewing. We will also distribute our event catalog which will feature all accepted posters and abstracts.

Given the virtual format, advance registration is required.
2021 Call for Abstracts has closed as of Friday, September 17
We are now accepting abstracts to be considered for the 2021 poster session. We encourage submissions from individuals at MCW, our affiliate academic institutions, and community partner organizations. Abstracts must clearly demonstrate a direct connection to the community. Please review the criteria for acceptance, the submission form guidelines, and options for participation.
Criteria for Acceptance
Abstracts must clearly demonstrate a direct connection to the community.
Abstracts and posters should meet at least one of the following:

describe projects, research, metrics, outcomes, or lessons learned from the field of community-engaged research (CEnR); or,
address topics such as community-academic partnerships for health; community-centered information systems design; examples from the field in approaching translational research projects; or,
have been developed in direct collaboration with communities; or,
demonstrate a deep practical understanding of the needs and priorities of the communities
If unsure about whether your abstract meets these criteria, we encourage you to complete and submit the form below and we will connect with you to clarify any issues.
We welcome abstracts of original work that have not previously been peer reviewed. We also welcome those that have been peer reviewed and presented elsewhere, whether virtually or in-person, if audience members were not primarily from MCW.
Participation in Poster Session
The 2021 MCW Community Engagement virtual poster session will take place over two sessions:
Tuesday, November 2 @ 11 a.m.-12:30 p.m.
Wednesday, November 3 @ 4-5:30 p.m.
Participants can indicate a preferred date within the online form and we will do our best to accommodate all needs.
This year, we offer 3 options for participation:
Virtual via Zoom: posters will be presented virtually in real-time before a "live" audience. Each poster will have up to 5 minutes to be presented followed by Q&A with the audience for up to 3 additional minutes. PLEASE NOTE that this option may be subject to special selection criteria based on the number of responses we receive.
Pre-recorded presentation: submit a pre-recorded presentation which we will upload to our public website for on-demand viewing.
Abstract and poster PDF: for those who do not wish to present their work, approved abstracts and PDFs of posters will be included in our event catalog.
Please see the online submission form for complete details about each option.
Applicants will be notified by October 1 if abstracts have been accepted.
Submission Form
In contrast to typical academic conferences, posters should use language that is understandable by the general public. Therefore please avoid using overly scientific or technical jargon.
Abstracts must be 300 words or less (this does not include abstract title or list of authors)
Please strive to follow a standard abstract format which includes the following sections:

Overview or Background
Problem statement or Objective
Method
Results
Conclusion
Please complete the form to submit an abstract for consideration.
Abstracts must be submitted by 11:59 p.m. Friday, September 17.
2020 Virtual Poster Session
Expand the names of the breakout rooms on the right to view poster titles and authors. Full size posters and recordings of the presentations are available at the bottom of each section.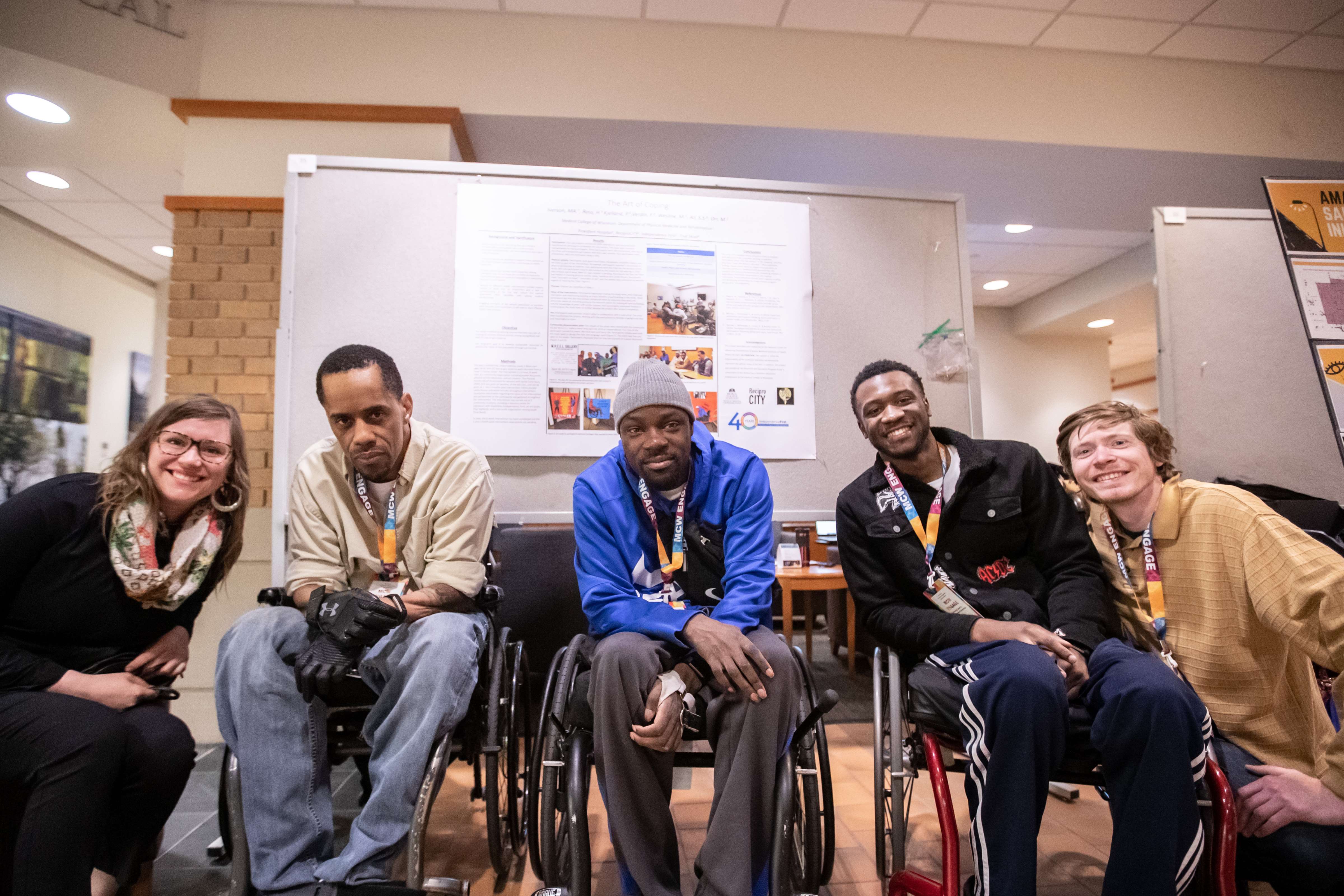 2019 Poster Session
The 2019 Poster Session as a part of MCW ENGAGE 2019: Strengthening Partnerships. Cultivating Capacity. was a huge success - thanks to all who submitted and presented their posters!
Questions or Comments?
If you have any questions, please email our office.