Fellowship in Emergency Medical Services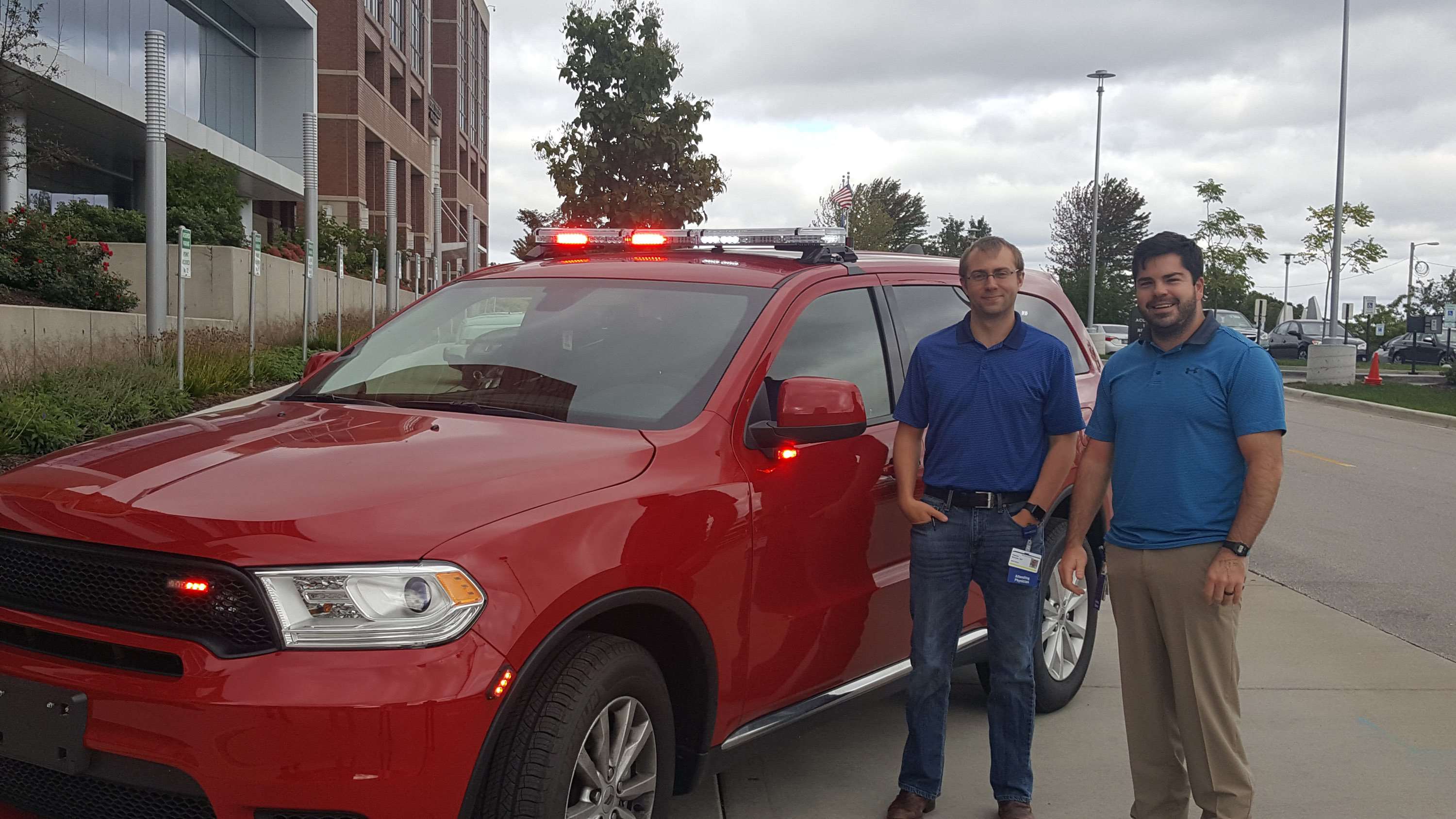 Our Mission
To be a national leader in the education and development of EMS physicians
To discover and translate new knowledge in the science and medicine of EMS
To provide cutting-edge, interdisciplinary and compassionate clinical care of the highest quality
To improve the health of the communities we serve and beyond
Program Information
Our EMS Fellowship program has been fully accredited by the Accreditation Council for Graduate Medical Education (ACGME) since 2013.
Why choose MCW?
MCW has a long history with EMS since the early 1970s when we were awarded federal block grant funding along with local and county partners to establish the first paramedic ambulance service in the state of Wisconsin. The rest, as the cliché goes, is history. Over the subsequent four-plus decades, as both the specialties of emergency medicine and EMS evolved, we have been instrumental in the training of EMS physicians, the creation of evidence-based and outcomes-driven care and in the conduct and publication of landmark research through broad, multi-centered, NIH funded consortiums. We have strong relationships with local, regional, national and international partners which improves the networking and experiences for our fellows. Since the 1990's, we hosted dozens of physicians from 6 continents for EMS physician development – a history that we continue today.
MCW is a great place to work and has resources to support and develop the EMS physician in all areas both professionally and personally. In addition to EMS practice, the fellow's clinical practice supporting primary board certification includes a tertiary-care academic medical center, community hospitals and free-standing emergency departments. Opportunities for moonlighting are included as allowed by the ACGME. Milwaukee is a vibrant and affordable place to live.
Didactics and Supervision
The Fellowship is a one-year program with progressive and graduated responsibility which prepare for independent EMS physician practice. The EMS Fellowship structure and milestones aligns with MCW's mission of academic practice: clinical care, education, community engagement and research. A brief list includes:
Weekly, formal didactics from faculty members covering the entire core curriculum of EMS medicine as outlined by ABEM's Core Content of EMS Medicine.
EMS clinical and administrative experience with municipal and private 911 services including critical care ground and air ambulance services; practice sites range from urban to rural.
EMS Medical Director Field Response vehicle and online medical control.
Planning and participation in several mass gathering events throughout the region.
Educator development and experience in initial and continuing EMS education for field providers, EM faculty, fellows, residents, medical and pharmacy students.
Simulation development for initial and continuing EMS education and competency training for EMS providers.
Participation in local, regional, state-wide and national committees.
Attendance for the NAEMSP National EMS Medical Directors Course and annual conference.
Mentored research from conception and IRB submission through completion and manuscript preparation.
Opportunities for global EMS exposure.
Access to several executive leadership and development training opportunities hosted by MCW and our academic and clinical partners.
Eligibility
All applicants must be medical school graduates (MD or DO degree) and have completed an ACGME accredited primary residency program. Board-eligible physicians in any primary discipline of medicine are eligible to apply – emergency medicine preferred. An unrestricted Wisconsin medical license and current DEA certification are also required prior to the July 1 start date.
How to apply
Interested applicants should submit a personal statement, CV, and three letters of reference (one from your residency program director) to emeducation@mcw.edu.
The EMS Fellowship Program participates in the National Residency Match Program. Applications are accepted between June 1 and October 15 for the year preceding enrollment; interviews are scheduled on a rolling basis.
Applicants are strongly encouraged to apply early.
Contact Us
Questions? We would love to hear from you.
Janice Hinze, Fellowship Coordinator
Department of Emergency Medicine
Medical College of Wisconsin
Hub for Collaborative Medicine
8701 Watertown Plank Rd.
Milwaukee, WI 53226