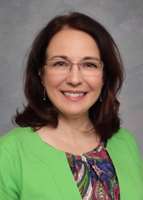 Department of Family and Community Medicine Center for Healthy Communities and Research (CHCR)
Dr. Linda Meurer
The Department of Family and Community Medicine Center for Healthy Communities and Research (CHCR) is the administrative and curricular home for the fellowship. Fellows in faculty medicine emphasize Community Engaged Research, working with a network of long-established partners in Milwaukee and across the state to address important local health priorities, and social and environmental factors that contribute to health disparities. Priority research areas include community-based health education and service learning; integrated mental and behavioral health; fitness and nutrition; social determinants and health equity; and community-based care of veterans and their families. Fellows also work with our residency programs on clinical, teaching and quality improvement initiatives.
For additional information please visit the
Center for Healthy Communities and Research website
.

General Internal Medicine/Center for Advancing Population Science (CAPS)
Dr. Jeff Jackson
The Department of Medicine has many opportunities for fellows interested in primary care research. Our faculty are working on projects related to a myriad of topics. We are well-known for our health services research targeting cancer care, decision-making, communication, peer mentoring, patient safety, physician workload, patient reported outcomes and health information technology. We have expertise in qualitative methods, community-based research, large database research, quality improvement research and survey methodology.
For additional information please see the CAPS website.
Center for the Advancement of Underserved Children
The Center for the Advancement of Underserved Children's faculty and staff is engaged in a number of community-academic initiatives. Our mission is to improve the health and wellbeing of underserved children through research, education, clinical care, advocacy, and community partnerships. Our goal is to examine the needs of children in underserved communities throughout Wisconsin and to reduce low-income families' health disparities. Valuable training and community-based research is supported in the Center, please view a presentation that summarizes our initiatives to reduce health disparities (PDF).
Our research, education and advocacy initiatives:
Conduct community-based participatory research (Community Health Improvement for Milwaukee's Children)
Provide community-based graduate medical education (Community Pediatrics Training Initiative - CPTI)
Instruct graduate and doctoral students (health disparities, maternal child health, community-academic partnerships)
Improving access to healthcare services ( Immunization Compliance, Oral Health)
Increase access social determinants of health and health systems changes (Kenosha Human Services Transforming Systems for Families Protective Factors; Wisconsin Medical Dental Integration Project in partnership with CHAW)"
Establish diversity and inclusion (D&I) initiatives in the Department of Pediatric through advancing awareness such that those initiatives are beneficial to DOP for greater innovations, creativity & excellence.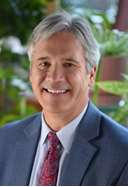 The MCW Institute for Health & Equity
Dr. John Meurer
The IHS includes two positions for primary care research fellows. IHS fellows may be mentored by IHS faculty in population health improvement, epidemiology, biostatistics, and bioethics, as well as by faculty in other MCW departments. Recent IHS fellows, their years in the fellowship program, and special interests are:
Roohi Abdulla Kharofa, MD, MS (2012-14): childhood obesity
For more information visit the Institute for Health & Equity website.

MCW School of Pharmacy
George MacKinnon, III, PhD, MS, RPh
While there is a growing demand for pharmacists trained to provide expanded primary care services to patients in our communities, there also is a need to broaden the understanding of the impact such services have on patient outcomes though research. We are excited to collaborate with the Academic Fellowship in Primary Care Research, providing pharmacists the opportunity to learn, research and lead alongside other fellows from a variety of disciplines in the primary care setting.
To use a sports analogy, healthcare is a very complex team sport with multiple individuals playing many different roles, coming in and out of contact with one another at various times while still sharing a common goal – the patient's wellbeing.
The aim of the MCW Pharmacy School is not only to graduate the pharmacists of the future, but also create practice models and healthcare teams of the future that leverage the role of the pharmacist. We intend to create a dynamic academic pharmacy program with a focus on interprofessional collaboration, as exemplified by the Academic Fellowship in Primary Care Research.
The future of healthcare will require pharmacy graduates to have the ability to contribute meaningfully to patient care, personalized/precision medicine, and public health. Our partnership with the Academic Fellowship in Primary Care Research will help us collectively educate the pharmacists of the future to achieve this goal.
For more information visit the MCW Pharmacy School website.
Self-Management Science Center at UWM in the College of Nursing (SMSC)
Rachel F Schiffman, PhD, RN FAAN, Associate Dean for Research and Director of the Self-Management Science Center, College of Nursing; Associate Vice Provost for Research and Director of the Clinical and Translational Science Institute at UWM, University of Wisconsin-Milwaukee.
Dr. Schiffman is responsible for the development program for junior faculty and post-doctoral fellows at the College of Nursing and for providing resources for junior investigators to implement and complete proposed pilot research. She has extensive experience working with community and academic partners across institutions. Dr. Schiffman represents UWM on the CTSI Executive Committee. She looks forward to assisting fellows in the program to envision research trajectories that address important problems faced by individuals and families who interact with the health care system. She is also interested in facilitating interdisciplinary collaborations for team science.
SMSC is funded as a Center of in Self-Management by the National Institute of Nursing Research (NINR) at NIH (P20NR015339). The primary goals of the SMSC are to conduct studies to advance the science of self-management for individuals and families with or at high risk for chronic conditions across the lifespan and to enhance the capacity for building research teams with a focus on self-management through collaborations with interdisciplinary scientists, partner institutions, and community networks of individuals and families. Members of the SMSC represent students and faculty from multiple disciplines at UWM and from other institutions, locally, nationally, and internationally. The SMSC provides access to experts in the theory of self-management and in research methods for its members. The College of Nursing is the largest nursing program in Wisconsin and offers programs leading to the BS, MN, DNP, and PhD degrees. The Doctor of Nursing Practice is the practice degree with a focus on leadership in organizations for providing high quality, safe and evidenced based care. The Doctor of Philosophy is the research degree designed for the advancement of nursing science.
For additional information please visit the SMSC website.