All Saints Family Medicine Residency Program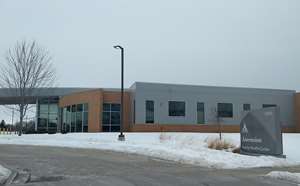 With a proud, 30-year tradition of educating residents, All Saints Family Medicine Residency is the oldest family practice residency in the state. St. Joseph Hospital, birthplace of one in four Milwaukee babies, provides a unique and totally encompassing training experience. We offer unparalleled obstetrical training, a longitudinal, integrated geriatrics and women's health curriculum, hand's on sports medicine education with team physician opportunities, strong ICU training, and a successful community medicine program. Our new, state of the art Family Care Center provides a breadth of experience reflective of private practice. The hospital enjoys a large staff of Family Physicians who are actively involved in your education. Our graduates, who are practicing in a wide variety of settings throughout Wisconsin and the United States, report their education did an exceptional job of providing them with the necessary tools to be successful physicians.
Please review our website to learn more about our program or to request information about the All Saints Family Medicine Residency Program. Contact our program coordinator at (414) 527-8348 for brochures and application materials. You may also send an email to jdelahaut@mcw.edu.
**Affiliated with the Medical College of Wisconsin
All Saints Family Care Center Faculty and Staff
Faculty and Staff
Brusky, Laura, MD | Assistant Professor
Helm, Robin, MD | Associate Professor, Residency Director
Damitz, Beth, MD | Associate Professor
Gottschlich, Laura, DO | Associate Professor, Assistant Director, Sports Medicine
Hamberger, L. Kevin, PhD | Professor
Johnson, Charmaine | Administrative Assistant Sr.
Martens, Heather, PsyD | Assistant Professor, Integrated Behavioral Health Specialist
McKinney-Whitson, Veneshia, MD | Assistant Professor
Mesenbrink, Laura, NP | Nurse Practitioner
Sabatino, Giana, NP | Nurse Practitioner
Sayaovang, Maisee, NP | Nurse Practitioner
Slawson, James, MD | Clinical Assistant Professor
Delahaut, Julie | Program Coordinator
Olsen, Sandy, MS | Program Administrator
Contact Us
All Saints Family Medicine Residency Program
Wheaton Franciscan Healthcare
2400 W. Villard Ave.
Milwaukee, WI 53209