All Saints Family Medicine Residency Program
With a proud, 30-year tradition of educating residents, All Saints Family Medicine Residency is the oldest family practice residency in the state. St. Joseph Hospital, birthplace of one in four Milwaukee babies, provides a unique and totally encompassing training experience. We offer unparalleled obstetrical training, a longitudinal, integrated geriatrics and women's health curriculum, hands-on sports medicine education with team physician opportunities, strong ICU training, and a successful community medicine program. Our new, state of the art Family Care Center provides a breadth of experience reflective of private practice. The hospital enjoys a large staff of Family Physicians who are actively involved in your education. Our graduates, who are practicing in a wide variety of settings throughout Wisconsin and the United States, report their education did an exceptional job of providing them with the necessary tools to be successful physicians.
Program Director Welcome | Robin Helm, MD
Thank you for considering our program for your future residency training. We hope our website can provide you with the information needed to help you make an informed decision.
All Saints Family Medicine Residency Program is a community-based program affiliated with the Medical College of Wisconsin and Ascension. This gives our program the advantage of being community-based while still having the resources available from a large medical school and regional medical center. The residents spend most of their hospital time at St. Joseph Hospital, our "home" hospital but do a few rotations at Children's Hospital in Milwaukee.
Our residents spend their clinic time in our All Saints Health Center located on the border of Milwaukee and Glendale, giving it a unique urban/suburban atmosphere in a parklike community with easy access to shopping and restaurants. The clinic was constructed in 2014 and has 32 exam rooms, procedure rooms, resident offices, a large conference/exercise room, teaching kitchen, and lots of green space with a track, exercise stations, and a community garden. One of the emphasis of our residency program is community medicine, so having the space to bring the community to us, as well as going out into the community, is vital to our success.
All Saints Family Medicine Residency Program understands that those who chose family medicine as a specialty tend to have a large range of interests. We try to be as flexible as possible in our training options, allowing residents to pursue many interests or focus on just one. Our most utilized training focuses are community medicine, urgent care, integrative medicine, and sports medicine. However, we have had residents who have pursued global health, geriatric, hospitalist medicine, and other focuses of training.
I did my residency here when it was St. Michael Residency Program. After graduation, I went into practice, and then came back. I have always liked teaching and truly enjoy the interactions with medical students and residents so academic medicine was always appealing. What brought me back specifically here, though, was the people. Everyone from the nurses to the office support staff really work together well and provide the best care possible to our patients and the community. Our vision is to improve the healthcare of communities one family medicine resident graduate at a time. All Saints Family Medicine Residency believes that excellent medical training is essential for our success.
We are excited to meet you. Please contact us with any questions.
Sincerely,
Robin Helm, MD
Associate Professor
Why become a resident at MCW
As a major academic medical center, and the largest research institution in the Milwaukee metro area, the Medical College of Wisconsin is a distinguished leader in the advanced training of physicians, researchers, pharmacists and health professionals. Together with its top-tier partner institutions, the Medical College of Wisconsin Affiliated Hospitals (MCWAH) puts you at the forefront of advancement that's improving the vitality of society.
All Saints Family Health Center Faculty and Staff
Baurer, Lauren, MD | Assistant Professor
Barenboim, Hernan, PhD, LMFT | Assistant Professor, Director of Behavioral Health Sciences
Bernstein, Rebecca S., MD, MS | Associate Professor
Brusky, Laura, MD | Assistant Professor
Helm, Robin, MD | Associate Professor, Residency Program Director
Damitz, Beth, MD | Associate Professor, Residency Medical Director
Gottschlich, Laura, DO | Associate Professor, Sports Medicine
Johnston, Bryan, MD | Assistant Professor
McKinney-Whitson, Veneshia, MD | Assistant Professor, Residency Associate Program Director
Mesenbrink, Laura, NP | Nurse Practitioner
Sabatino, Giana, NP | Nurse Practitioner
Slawson, James, MD | Assistant Professor, Adjunct Faculty
Jastrow, Jessica | Education Program Associate
Olsen, Sandy, MS | Program Director I
Prestby, Kelsey, RDN, CD | Education Program Coordinator II
Residency Program Training Locations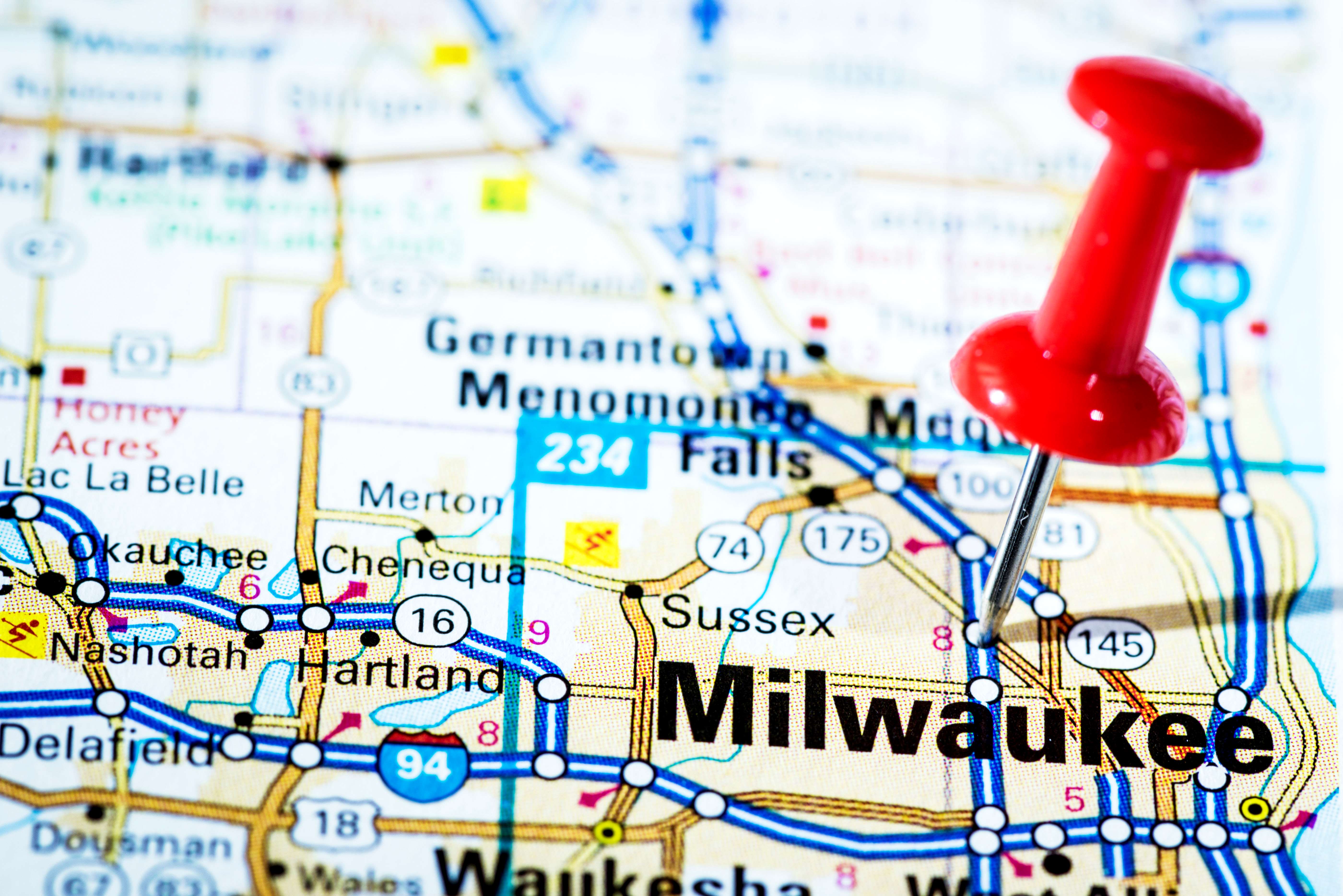 Area Information
The All Saints Family Medicine Residency Program is located a short 10-minute drive north of downtown Milwaukee on five spacious acres of green space. The program is located within a warm Glendale neighborhood near a bustling business area with plenty of shops, restaurants, boutiques and more. All of this located within a 2-hour drive of Green Bay, Madison or Chicago.
Contact Us
All Saints Family Medicine Residency Program
All Saints Family Health Center
2400 W. Villard Ave.
Milwaukee, WI 53209
Robin Helm, MD
Residency Program Director
Associate Professor
Family Medicine
Kelsey Prestby, RDN, CD
Education Program Coordinator II
Family Medicine
(414) 527-8348
**Affiliated with the Medical College of Wisconsin