PGY2
Zachary Wadsworth
Undergraduate: Arizona State University

Medical School: St. George's University
PGY3
Billy McElroy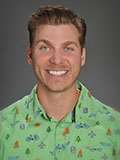 Undergraduate: Carroll College in Helena, Montana

Medical School: Kansas City University

The combined pediatrics/anesthesiology program at the Medical College of Wisconsin is built to provide its residents a sound foundation in both pediatric disease and perioperative medicine. The unique depth of its curriculum is complimented by the complex patient populations found at MCWAH's closely affiliated and highly esteemed teaching hospitals. This unique opportunity allows combined residents to develop both critical and essential skill sets as they embark upon becoming consulting physicians in the realms of pediatric anesthesiology, pediatric critical care, and pediatric pain medicine. I plan to pursue a career in pediatric cardiac anesthesia and additionally aspire to provide continuity of care by following my patients within the pediatric cardiac critical care unit. I remain confident that the lessons I have and will continue to learn in MCW's combined residency program will allow me to not only become a strong applicant for fellowship but more importantly enable me to become a competent clinician in pediatric perioperative medicine and critical care.
PGY5
Jacqueline Simon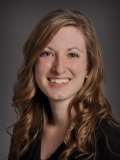 Undergraduate: Marquette University
Medical School: Medical College of Wisconsin
The Medical College of Wisconsin is uniquely and fortunately equipped to offer excellent training in the areas of pediatrics, anesthesiology, and specifically pediatric anesthesiology and critical care. The breadth and depth of experience of the multitude of faculty along with the sheer volume and diversity of patients cared for in the hospitals and outpatient facilities that are a part of the MCWAH system create the ideal environment for a combined pediatrics/anesthesiology residency program!
I am incredibly happy to be a part of a program dedicated not only to superb patient care but also to resident education. I have experienced a welcoming environment that actively supports learning and cooperation amongst individuals of all training levels along with a readily accessible support system and network of advisors and mentors. Even the surrounding Milwaukee area is easily accessible and encourages a well-balanced life during residency with more unique restaurants, parks, and annual festivals than can be fully appreciated in a few short years. I enjoy being a part of such a vibrant community and look forward to my continued training at MCW.
Alumni
Justinn Tanem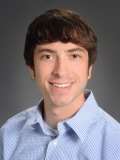 Medical School: Medical College of Wisconsin