Healthcare Dinner
Due to the everchanging nature of the COVID-19 pandemic, the Healthcare Dinner will resume in 2022. We appreciate your interest and look forward to resuming activity in 2022.
2019 Healthcare Dinner
Explore the Power of Curiosity, Discovery and Hope
The 2019 Healthcare Dinner – Explore the Power of Curiosity, Discovery & Hope – took place on Tuesday, October 15, at Fiserv Forum in Milwaukee, Wisconsin, with specials guests and keynote speakers, Captain Scott Kelly and Colonel Eileen Collins. Benefiting cutting-edge research and exceptional patient care, the 2019 Healthcare Dinner hosted key partners, donors, community, corporate and government leaders, as well as friends of Froedtert & the Medical College of Wisconsin and celebrated their contributions to our mission and impact as southeastern Wisconsin's only academic health system.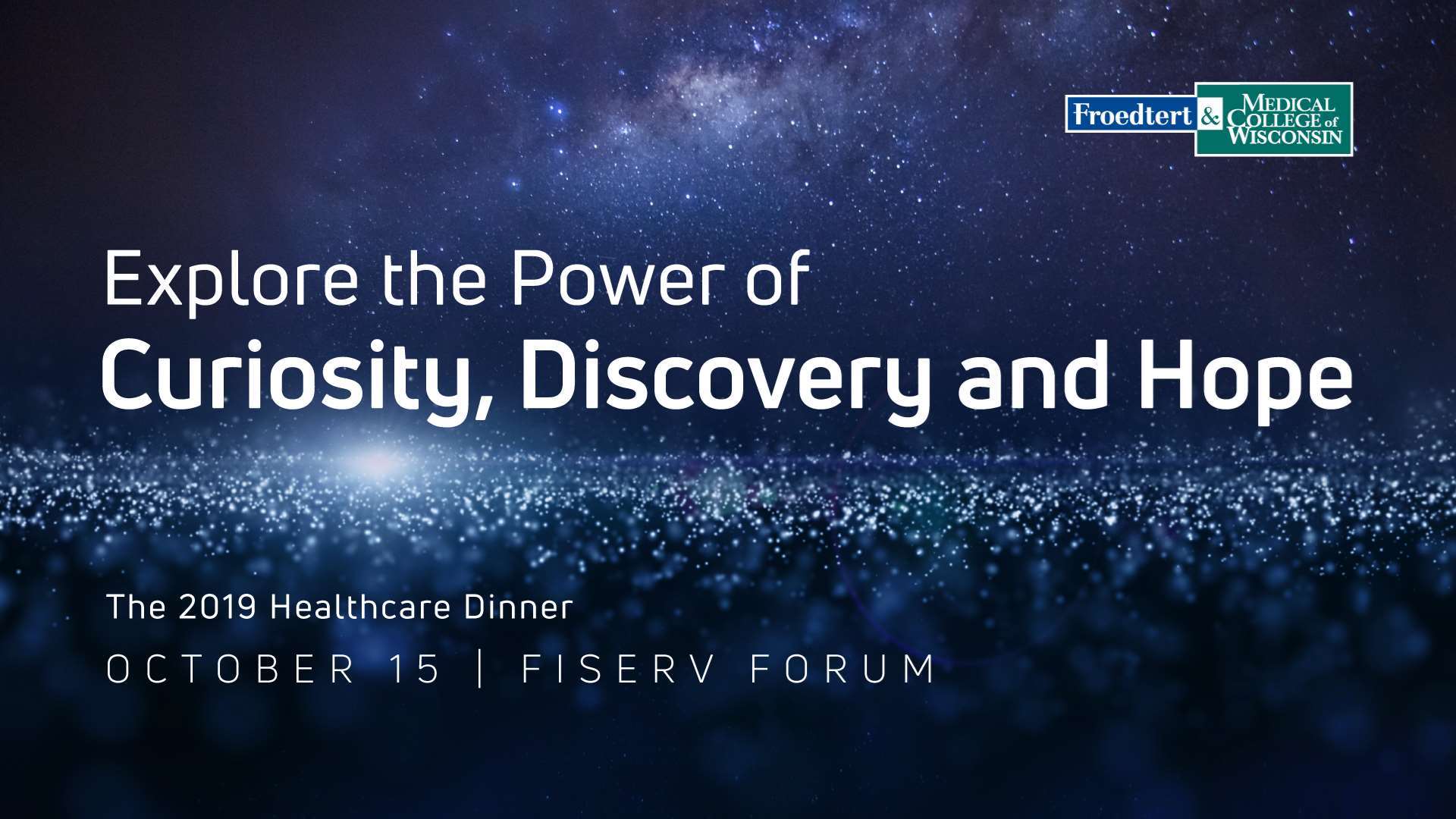 Featured Speakers
Captain Scott Kelly
Captain Scott Kelly's epic year in space, now chronicled in his New York Times best-selling book, Endurance, solidified his status as one of the greatest pioneers in history. In his acclaimed speech appearances, he now brings audiences to the edge of their seats with transcendent insights that inspire and challenge them to dream big, test the status quo, and "choose to do the hard things." One of a select group of Americans who embody a defining moment in the nation's history, he captivated the world and seized the imagination of millions during his record-breaking voyage— proving that the sky is not the limit when it comes to the potential of the human spirit.
Colonel Eileen Collins

One of America's most admired women, Colonel Eileen Collins became the first female to pilot a U.S. spacecraft with the Discovery shuttle flight in 1995, and the first female commander on the 1999 Columbia shuttle flight. In 2005, NASA tapped Col. Collins to command the space shuttle Discovery's historic "Return to Flight" mission, NASA's first manned flight following the loss of space shuttle Columbia in 2003. While logging 872 hours in space, Col. Collins earned a reputation for coolness under pressure.