Eye Disease Research and Care
For millions of children and adults, the world can be blurry, distorted or hardly visible at all. The Eye Institute works to alleviate those patients' suffering and improve the outcomes for many whose diseases were at one time untreatable. Since the Eye Institute opened more than 40 years ago, our researchers have diligently worked to understand the causes of eye disease. Discoveries in the lab, made possible in part through philanthropic support, have sparked an improved understanding and more effective methods of treatment.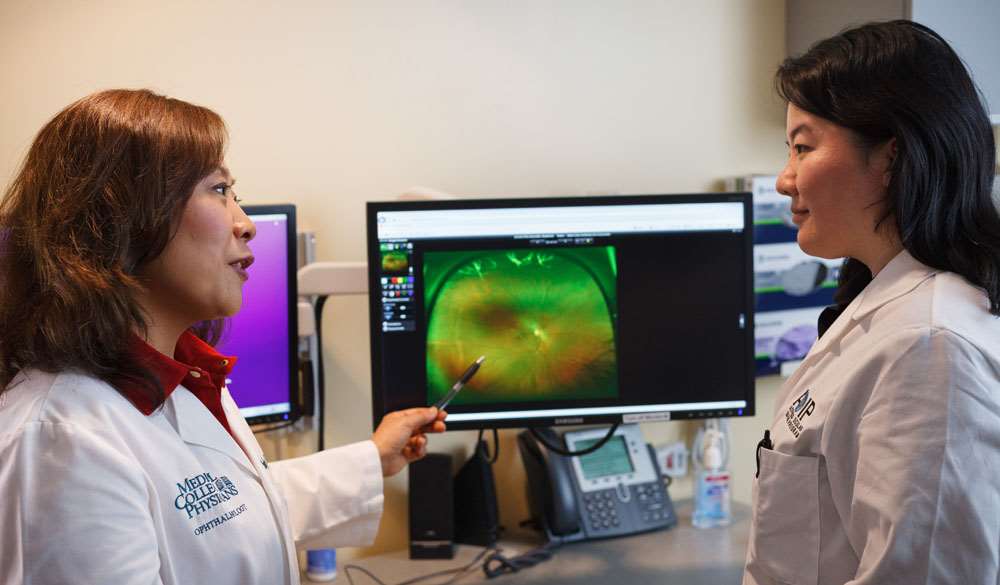 Our Programs
The foresight of visionary patients, alumni, and friends has helped us launch projects and programs that were once only dreams, make discoveries that previously seemed impossible, and provided seed funds for projects that were leveraged into subsequent NIH funding.
Patient Care
Patient Care
As a regional source for the latest medical knowledge, Eye Institute physicians are recognized nationally and internationally for advances in the diagnosis and management of complex medical and surgical eye diseases.
Education
Education
Trainees at the Eye Institute are exposed to a diverse patient population in clinical and research settings and a wide range of eye disease research opportunities as they prepare for a career in vision care and science.
Vision Research
Vision Research
The Eye Institute combines clinical expertise with innovative research to advance treatments of eye disease and is regarded as a world leader in the use of adaptive optics, a technique that allows noninvasive imaging of individual cells in the retina.
Impact
Eye Institute physicians and researchers
How You Can Help
Advance Disease-Specific Research
Graduate Education Funds
Residency Education Funds
Support a Specific Research Program
Contact Us
Gina Vrtochnick
Director of Development, Ophthalmology