Fellowships
With more than 100 clinical faculty providing care in more than 10 locations - including affiliations with Froedtert Hospital, Children's Wisconsin, the Clement J. Zablocki VA Medical Center, Wheaton-Franciscan/St. Joseph Hospital, Waukesha Memorial Hospital and Advanced Pain Management (a private pain practice with multiple locations throughout Southeastern Wisconsin) - we are able to provide ample opportunities for our fellows to obtain the skills necessary to practice in their chosen fields.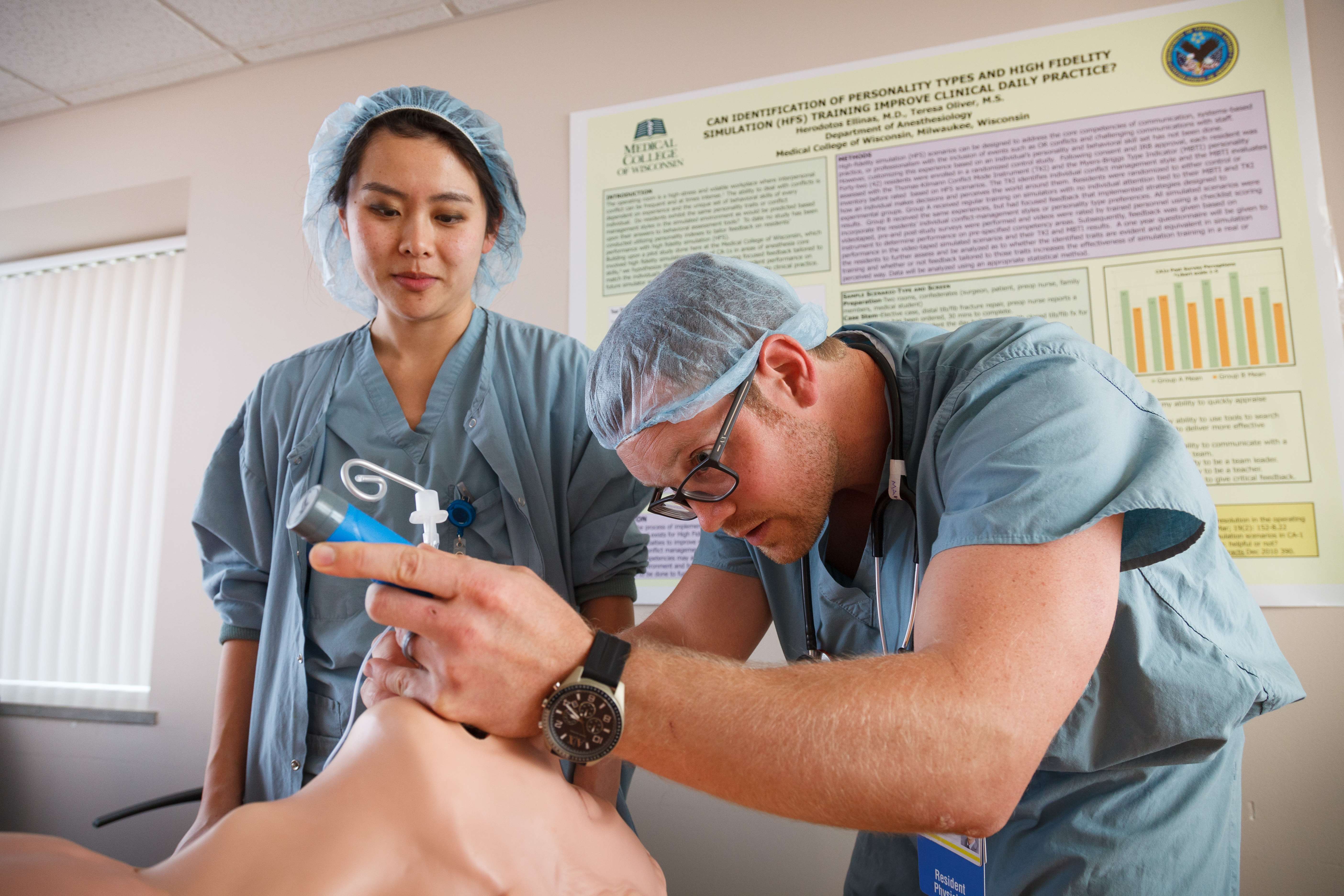 Our fellowships
Learn more about the advanced training we offer for anesthesia subspecialties.
Contact Us
Sarah Beyler
Fellowships Coordinator
sbeyler@mcw.edu

Anesthesiology Fellowships
Medical College of Wisconsin
9200 W. Wisconsin Ave.
P.O. Box 26099
Milwaukee, WI 53226
Rachel Neary
OB Anesthesia and Pediatric Anesthesia Fellowships Coordinator
rneary@mcw.edu
Pediatric or OB Anesthesia Fellowship
Medical College of Wisconsin
9000 W. Wisconsin Ave.
P.O. Box 1997, MS 735
Milwaukee, WI 53201