Medical College of Wisconsin Pain Medicine Fellowship
The Medical College of Wisconsin offers a one-year Pain Medicine Fellowship that provides instruction and experience in managing acute, chronic, and cancer pain.
The mission of the Pain Fellowship at MCW is to train highly competent physicians who are knowledgeable and skillful in all areas of pain management. In order to meet the goals, our fellows rotate at our full complement of clinical, procedural and ambulatory surgery sites in the Wauwatosa region and surrounding communities.
Program Leadership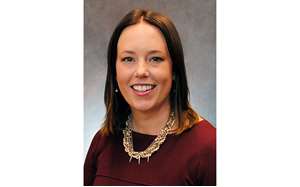 Gwynne Kirchen, MD
Program Director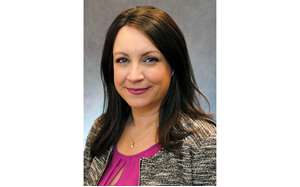 Sarah Endrizzi, MD
Pain Division Director
Meet the Faculty
Omar Dyara, DO
Assistant Professor
Mei-Ying Liang, MD, PhD
Associate Professor
Stacy Peterson, MD
Associate Professor
Amit Singh, DO
Assistant Professor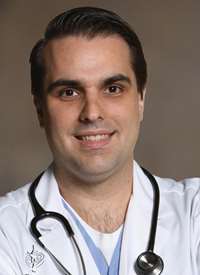 Harry Tagalakis, MD
Pain Management Section Chief, VA Medical Center
Sarah E. Trost, PhD
Clinical Assistant Professor
Steven J. Weisman, MD
Professor
Program Alumni
2021-2022
Zachary Biehl, MD - Parkview Health, Fort Wayne, IN
Nicholas Donohue, MD - Spine, Pain & Rehab Associates, Kansas City, MO
Michael Goldberg, MD - Roudebush VA Medical Center, Indianapolis, IN
Yasser Youssef, MD - Northern Light Eastern Main Medical Center, Bangor, ME
2020-2021
Braden Jex, DO - Las Vegas Pain Institute & Medical Center, Las Vegas, NV
Darshan Patel, MD, MBA - Mitra Pain Management PLLC, Fuquay-Varina, NC
Thomas Thorsen, DO - Aurora Pain Management, Milwaukee, WI
Ifomachukwu Uzodinma, MD - Chilton Medical Center, Pompton Plains, NJ
2019-2020
Sabha Charkhzarrin, MD - Rush Memorial Hospital Pain Management, Rushville, IN
Yu Chiu, DO - ChristianaCare Hospital, Newark, DE
Amanda Greene, MD - Neuro Spine Center of Wisconsin, Appleton, WI
Colin Stair, MD - Aurora Physiatry/Physical Medicine & Rehab, Waukesha and Summit, WI
Clinical Rotations and Locations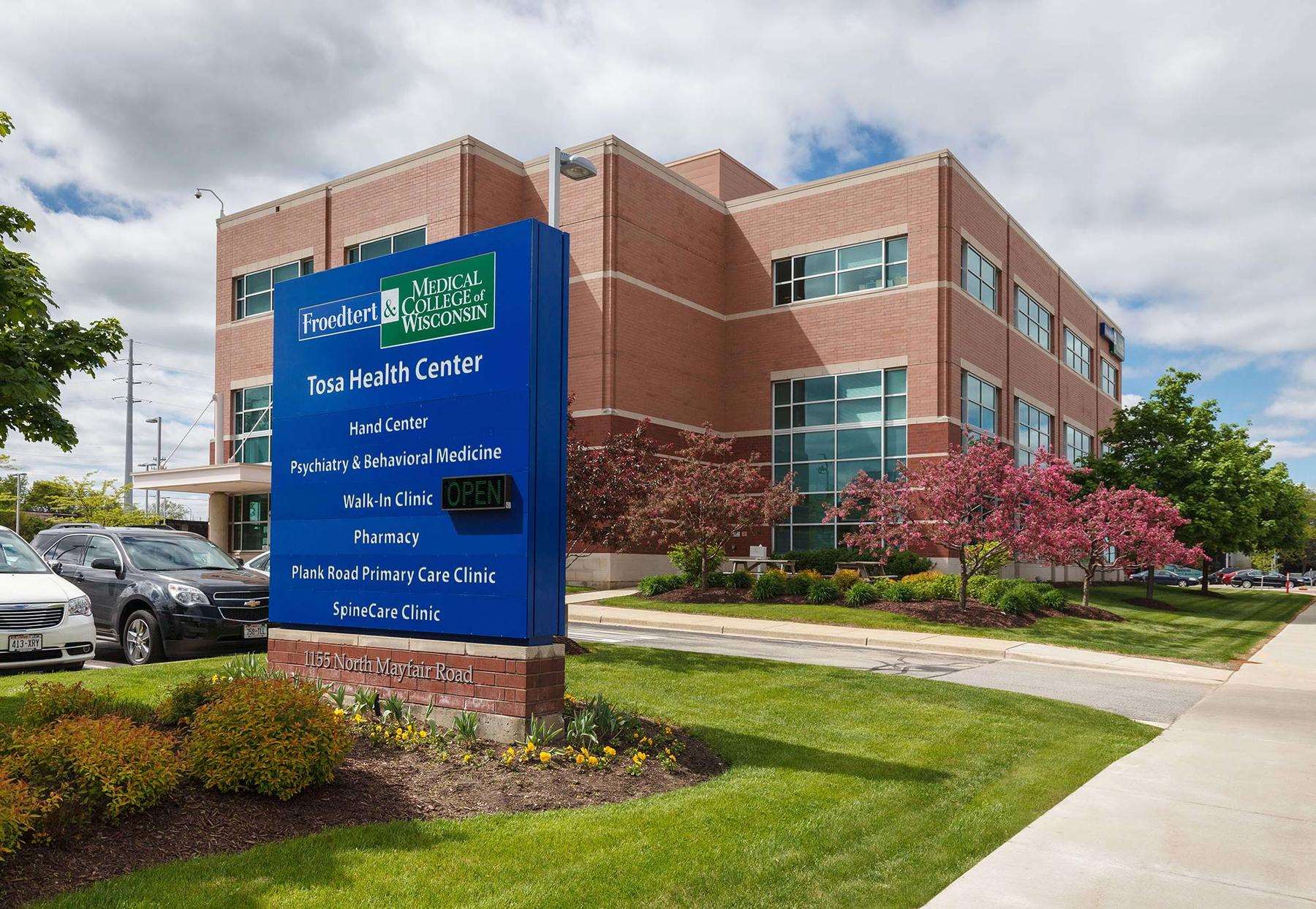 Medical College of Wisconsin
Fellows spend approximately half of their academic year on rotation within the MCW enterprise. Our primary clinical location is in Wauwatosa at the Tosa Health Center with a multidisciplinary pain practice with clinical and interventional space; co-located with pain psychology, physiatry, chiropractors, physical therapy and neurosurgery. Our pain medicine footprint has grown within recent years with expansion to community sites including West Bend, Menomonee Falls and Oak Creek- providing clinical, procedural and ASC space. This allows our program to better share our excellent pain medicine program with patients throughout southeastern Wisconsin and beyond.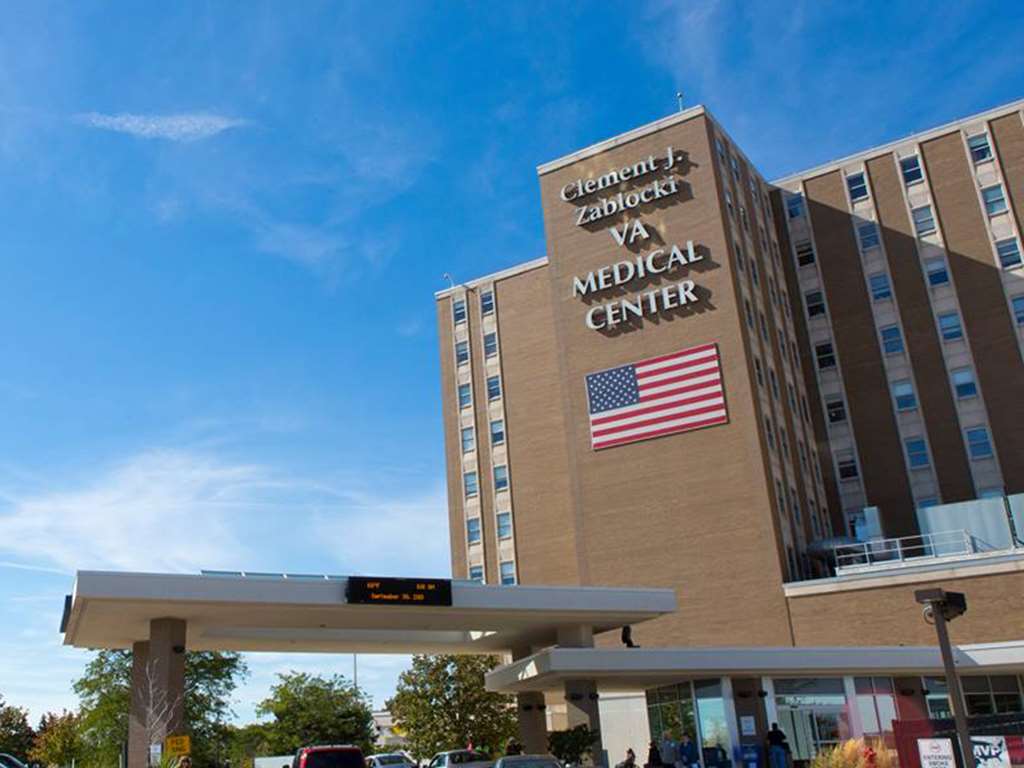 Clement J. Zablocki VA Medical Center
Fellows spend approximately half of their academic year on rotation within the VA Medical Center. The majority of their time is spent within the Pain Medicine Clinic, housed within the hospital. This clinic focuses primarily on interventional techniques for pain pathologies. There are unique learning opportunities with advanced ultrasound techniques, ongoing multidisciplinary research & care committees and exposure to procedures not commonly covered by private insurance. Fellows will also obtain the majority of their multidisciplinary experience at the VA in neurology, PM&R, anesthesiology and physical therapy.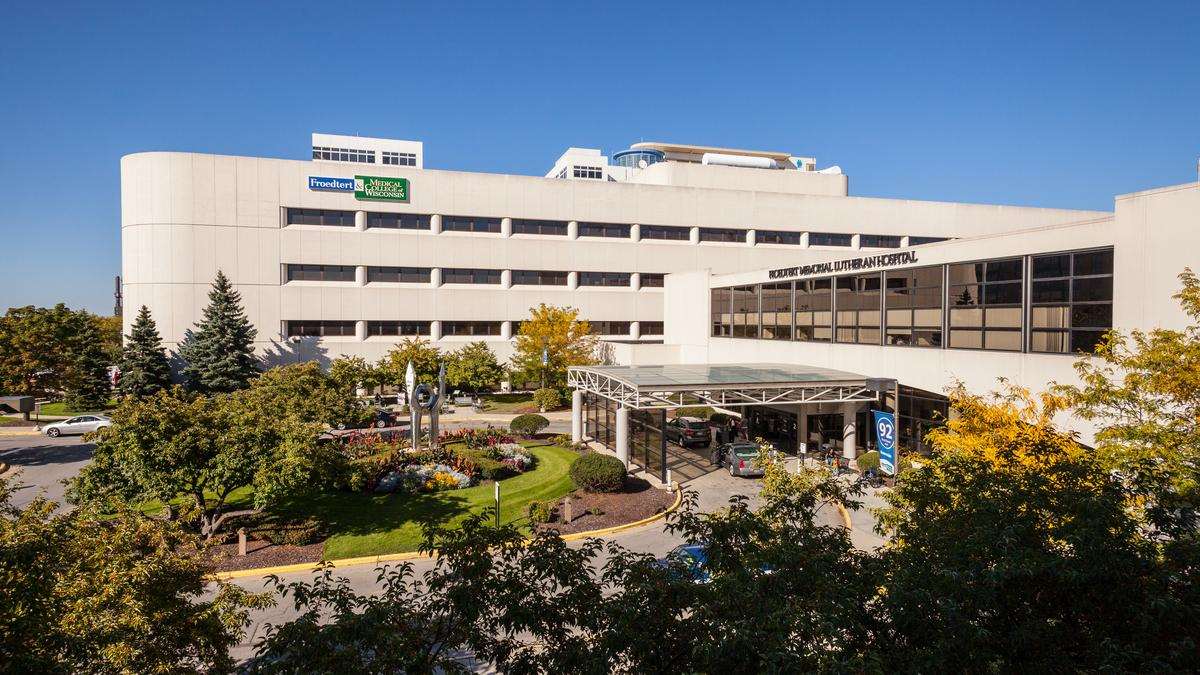 Froedtert Hospital
Fellows will rotate at Froedtert Hospital with Regional Anesthesiology and Perioperative Pain Service (RAAPS) and Complex Hospitalized Inpatient Pain Service (CHIPS) teams. This experience provides a greater depth of expertise in the spectrum of care of complex pain patients in decompensation of chronic pain states, perioperative pain management and acute hospitalized pain pathologies. The RAAPS rotation also serves as a great review for the Applied Exam for our anesthesiology trainees.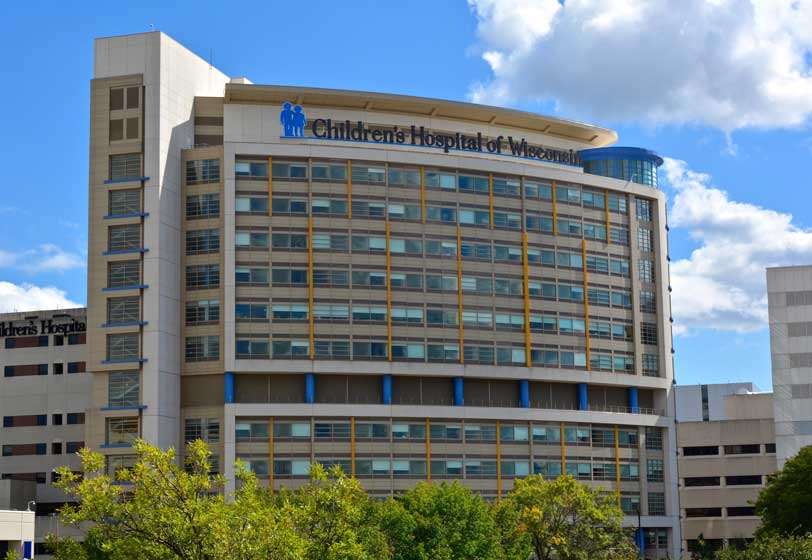 Children's Wisconsin
A unique feature of the Medical College of Wisconsin Pain Medicine Fellowship program is the involvement with one of the top 3 Pediatric Pain programs in the nation. Our fellows participate in a collaborative multidisciplinary pain clinic working with social work, psychology and pain medicine physicians in consultative efforts. If this is of great interest to an applicant, a combined Pediatrics Anesthesiology and Pain Medicine fellowship also exists.
Educational Program Design
We utilize a variety of didactic and teaching techniques aligned with the time spaced and experiential theories of adult education. Fellows can expect one to two didactic sessions per week, hosted virtually in the morning before clinic.
Our fellowship received the 2016 American Academy of Pain Medicine Fellowship Excellence Award recognizing the strength of our educational program.
Academic Half Day
The program director and assistant program director host a monthly Academic Half Day which is a four-hour session of didactics. These sessions occur during the workday and fellows are relieved of clinical obligations to attend. Each session dedicates half of the time to board review of the month's assigned book chapters. The other half of the session is dedicated to advanced educational sessions on a variety of topics including interventional safety, programmatic development for emerging technologies, professionalism & communication, suturing workshop and more.
Anesthesiology Board Prep Series
Our department provides a series of sessions directed at the Applied Exam for anesthesiology trainees within all our subspecialty fellowships. This focuses on strategy development for the oral board section. There are also high-fidelity OSCEs and recorded oral board practices. There is a longitudinal series of a review of topics including echocardiography, monitor interpretation, ultrasound image interpretation for regional anesthesia and more.
Boot Camp Introductory Series
Our didactic program begins with an introductory series in July and August which covers basic pain pathologies, pharmacology and interventions. Our approach to the first quarter of fellowship year is to build a solid foundation in pain medicine knowledge.
Fellows as Educators
Fellows will participate in our recurring, flipped classroom, problem-based learning series tailored to high-yield topics for the advanced anesthesiology board examination for the anesthesiology residents on rotation. Each week, one resident is responsible for leading their colleagues in discussions of these cases. One fellow also attends to serve as a content expert to guide the discussion and provide greater depth of knowledge.
Journal Club
We host a monthly journal club with trainees and pain medicine faculty to discuss the latest developments in pain medicine with a focus on skill development in critical assessment of the literature. Twice a year, we host a joint journal club with our regional anesthesia colleagues to discuss topics relevant to our shared spectrum of pain medicine.
Morbidity and Mortality
Our division gathers for a quarterly review of clinical and interventional challenges and complications with attention to systems-based issues and updates in clinical guidelines and evidence.
Multidisciplinary Lecture Topics
Our didactic program shifts in September to a multidisciplinary approach to cover the breadth of pain medicine. Half of these lectures are led by pain medicine faculty on topics including rational opioid prescribing, advanced procedural techniques, advanced opioid pharmacology, anticoagulation management in interventional pain and more. The other half of these lectures are led by a variety of faculty from the MCW institution in rheumatology, neurology, radiology, physical medicine & rehabilitation, psychology, palliative medicine, addiction and more on topics relevant to the broad practice of pain medicine.
Neuromodulation Conferences
We participate in a monthly, multidisciplinary conference with experts from pain medicine, psychology and neurosurgery. We discuss all neuromodulation and implanted device patients throughout their stages of care to standardize and optimize outcomes.
Simulation
Our fellows participate in a longitudinal simulation program hosted at our institution's high fidelity simulation centers (available through MCW, VA and Froedtert depending on availability). These sessions are focused on the exceedingly rare but catastrophic complications of interventional pain medicine. Fellows are released from clinical duty to attend these half day sessions about three to four times per year.
Core discipline rotations
Fellows for Pain Medicine can apply from the four core disciplines that include Anesthesiology, Physical Medicine & Rehabilitation, Neurology, and Psychiatry. Fellows will have educational experience in each of the disciplines beyond their primary specialty.
Anesthesiology
Anesthesiology
Includes IV placement, airway management and intubation skills, BLS/ACLS, Sedation Management, Neuraxial analgesia for trainees without primary anesthesiology specialty training
Neurology
Neurology
Dedicated time to work with Neurology staff to enhance detailed history and physical skills with particular attention to pain pathologies and headache. Fellows will be trained in toxin treatment of headaches. Fellows will additionally work with Radiology/Neuroradiology to increase fluency with reading CT/MRI of the spine and brain.
Physical Medicine & Rehabilitation
Physical Medicine & Rehabilitation
The goal of this rotation is to cultivate advanced musculoskeletal physical exam skills and further shape ability to develop rehabilitation plan for patients. This will also involve the interpretation and utilization of electrodiagnostic studies and ultrasonography. They have the option of rotating with our spasticity group with further education in use of interventional toxin and baclofen pump management.
Psychiatry/Psychology
Psychiatry/Psychology
Fellows will be working with faculty in both psychiatry and psychology who specialize in pain conditions to learn about the treatment modalities (medications, cognitive behavioral therapy, etc.) and assessment of patients with a spectrum of psychopathology. Rotations can be arranged with addiction physicians for exposure if interested.
Program Overview
Our Philosophy on Educating Fellows
Building a culture of excellence for pain education, clinical care, and research requires the creative efforts of our entire team. We value and trust our fellows to become an integral part of our ongoing efforts to provide to highest quality pain environment to all our stakeholders. We focus on supporting fellows during an intense career development period to provide both the knowledge and modeling of the highest possible professional standards. Adapting to a changing medical climate requires training beyond knowledge acquisition. In order to support fellows through this process, our method involves a stepped transition from passive to active involvement in the quality and safety process. We expect our fellows to transition to practice not only as strong clinicians but also as advocates and resources for quality pain care in whatever practice environment they choose to focus their efforts.
Research
Fellows will have a core faculty advisor to assist with their educational and career agendas. They will be required to develop an academic project with help from their advisor or educational leadership. This can include a quality improvement project, submission of a project or case report to a meeting or journal, research project, educational project or more. Protected time will be included in the fellowship to allow for meeting this requirement. There is departmental funding support to attend a national meeting if your work is accepted to present.
Mentoring / Teaching
Fellows will have the support of pain medicine faculty at all their core locations. When on their multidisciplinary rotations, they will work with a dedicated set of faculty. In their clinical practice, fellows will work in a collaborative effort with faculty, midlevel providers, residents, students, pharmacists, and auxiliary staff in many different environments.

Fellows will select a pain medicine faculty member to serve as their mentor through the academic year. The mentor will serve as a colleagues and resource to assist in clinical development, feedback and career planning.
Practice Management
Fellows have patient and educational requirements through the ACGME. However, these are the minimum standards that do not necessarily provide the range of skills that will be necessary for practice beyond the training environment. We will hope to address these needs with a special practice management project that would be useful for helping them transition into the academic or private practice spheres. We meet these needs with dedicated didactics on billing and documentation. Our discussions of medication management and interventions include recommendations on systems-based approaches to improve throughput and quality at your future clinical practice. Finally, we host a dinner of program alumni in the fall to provide real-world feedback and guidance in career planning and beginning your clinical practice after graduation.
Application and selection process
Applications are accepted via the
Electronic Residency Application System (ERAS)
. The following documents should accompany the ERAS application:
Personal Statement
Current Curriculum Vitae
Medical School Transcript and Diploma
MSPE (Medical Student Performance Evaluation)
Three letters of recommendation
USMLE (and COMLEX, if applicable) Transcript
ECFMG Certificate (International Applicants must be ECFMG certified prior to any interview)
Photo (portrait)
If you wish to submit additional documents (such as in-training exam results), please send to Sarah Pritchard, Education Program Coordinator (spritchard@mcw.edu)
Interested applicants must register for the NRMP Anesthesiology Fellowship Match. Please note the following:
Do not send forms separately.
Applicants are free to interview with any other programs of interest until rank lists are due, and will NOT be asked for an early decision. Please do not accept an interview date with us at MCW unless you intend to register for the NRMP match.
If you have interviewed with us and accept a position elsewhere outside the Match, please a) withdraw from the match and b) notify us of your decision.
Visit NRMP Anesthesiology Match for additional details.
Eligibility requirements
Fellows begin training in July, although off-cycle positions may be available. Prior to appointment, Fellows must have completed an ACGME-accredited residency program in Anesthesiology, Physical Medicine and Rehabilitation, Neurology or Psychiatry.
Candidates for fellowship positions must be enrolled in the certification process or be certified by the American Board of Anesthesiology or the equivalent before fellowship training begins.
In addition, candidates will need:
Unrestricted Wisconsin Medical License
Current DEA certificate
Proof they have passed the USMLE step 3 examination
Interview information
Interviews will be arranged via ERAS, and are expected to take place between April and July. We anticipate the 2021 recruitment year will use a virtual format.
If you have any questions or concerns, please contact us through ERAS, or contact Fellowships Coordinator Sarah Pritchard directly at
spritchard@mcw.edu
.
Learn more about MCW and Milwaukee
Contact Us
For more information about the Pain Medicine fellowship program, please get in touch.
Gwynne Kirchen, MD
Program Director
Sarah Pritchard
Education Program Coordinator
Pain Medicine Fellowship
Department of Anesthesiology
Medical College of Wisconsin
9200 W. Wisconsin Ave.
P.O. Box 26099
Milwaukee, WI 53226