Medical College of Wisconsin Adult Cardiothoracic Anesthesia Fellowship Program
The Cardiovascular Anesthesia subspecialty offers an ACGME-approved, one-year fellowship designed to provide clinical subspecialty training and clinical research opportunities. The clinical fellowship is flexible and designed to meet the needs of those interested in either an academic career or clinical practice.
The Adult Cardiothoracic Anesthesiology Fellowship Program provides trainees with extensive experience in the perioperative care of patients undergoing all types of contemporary cardiac surgical procedures. These include coronary artery bypass (on and off cardiopulmonary bypass), valve replacement and repair (including transcutaneous aortic valve replacement and mitral valve repair; MitraClip), aortic and left ventricular aneurysm resection and repair, complex aortic surgery including aortic dissection, aortic arch replacement, and hypothermic circulatory arrest, temporary (e.g., VV and VA ECMO, ProtekDuo) and durable (e.g., HeartMate, HeartWare) ventricular assist devices, total artificial heart implantation, and heart and lung transplantation.

Fellows rotate through the cardiovascular intensive care unit to develop expertise in postoperative care. Fellows gain comprehensive experience in intraoperative transesophageal echocardiography (TEE) through training in the operating room, journal clubs, TEE review sessions, a dedicated rotation in the Clement J. Zablocki VA Medical Center Echocardiography Laboratory, and state-of-the-art simulation. Fellows are fully prepared to successfully complete National Board of Echocardiography certification in Advanced Perioperative TEE. Fellows also have the opportunity to participate in clinical or basic science research.
Current fellows
Adult Cardiothoracic Anesthesiology Fellow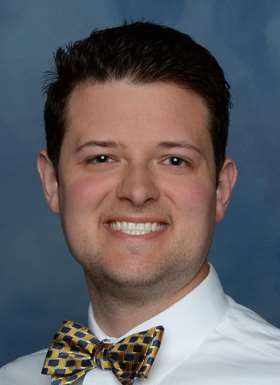 Adult Cardiothoracic Anesthesiology Fellow
Contact us
For more information about the Adult Cardiothoracic Anesthesia fellowship program, please get in touch
Brent Boettcher, DO
Program Director
Sarah Pritchard
Education Program Coordinator
Adult Cardiothoracic Anesthesiology Fellowship
Department of Anesthesiology
Medical College of Wisconsin
9200 W. Wisconsin Ave.
P.O. Box 26099
Milwaukee, WI 53226