Celebrating Our 10-Year Journey to Regional Medical Education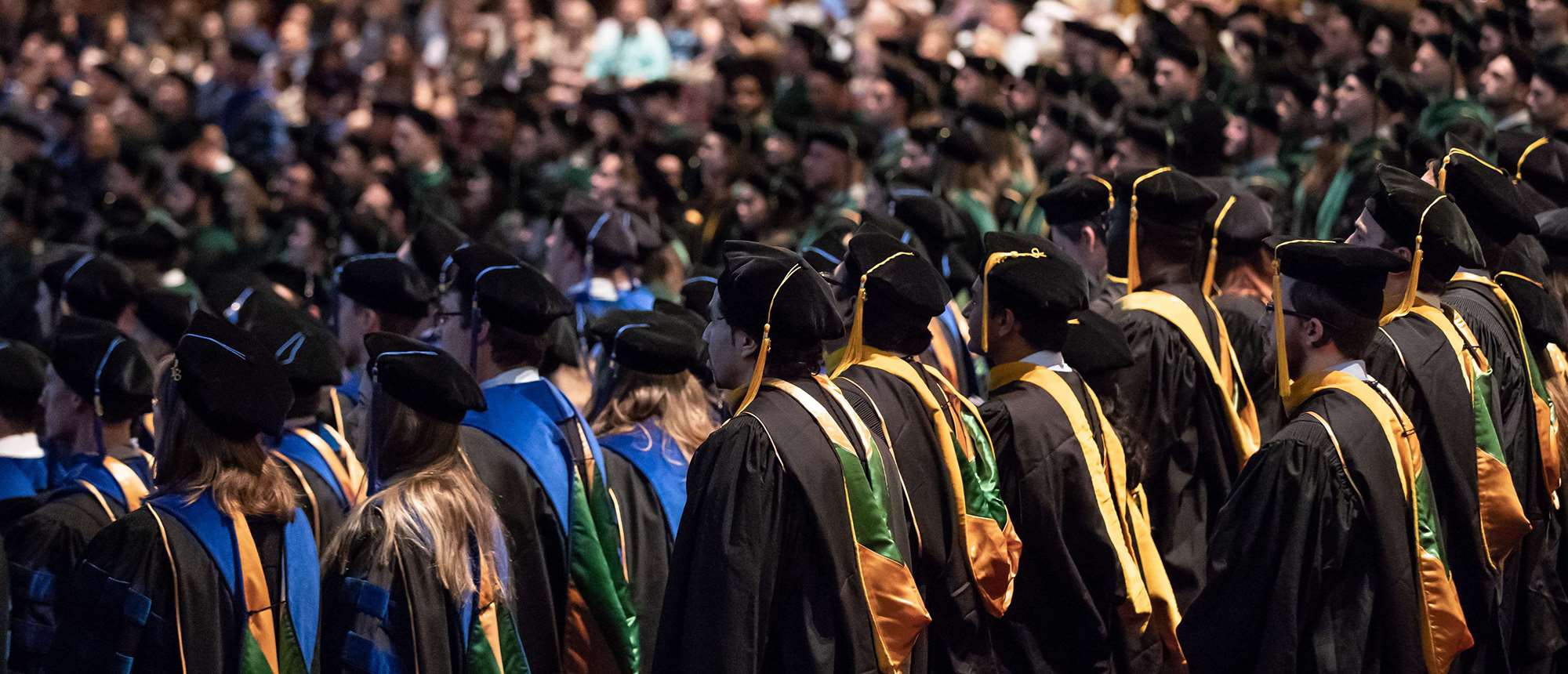 On June 25, 2012, MCW's board of trustees authorized the institution to develop community-based medical education* programs in both the Green Bay and central Wisconsin areas based on a comprehensive evaluation including financial modeling and business plan, evidence of community commitment and detailed implementation plans for the two sites. The timeline for developing the community-based medical education initiative called for matriculating the first class of students at the initial site in July 2015 and the first class of students at the second site in July 2016.
The seeds had been planted more than a year earlier, when John R. Raymond, Sr., MD, MCW's newly appointed president and chief executive officer – along with several other institutional leaders – had conducted statewide tours of Wisconsin's health systems.
"What we learned is that the health systems hadn't been asked to participate in a meaningful way in the preparation of the next generation of physicians and scientists, and that many of them, especially in northern Wisconsin, were having difficulty recruiting and retaining physician talent. And they asked us to help them by increasing the pipeline of medical students," Dr. Raymond recalls.
Now, a decade later, MCW's two regional campuses have graduated 195 physicians, and MCW has emerged as a national leader and role model for an immersive, community-based medical school program that offers an innovative three-year curricular model that gets physicians into practice sooner and with less debt.
What follows are highlights from MCW's successful 10-year journey to regional medical education that addresses physician maldistribution by training physicians in the communities where they are needed the most.
Planting the Seeds
Dr. Raymond's statewide meetings with health systems leaders and a November 2011 board of trustees' retreat to help develop MCW's strategic direction were the impetuses for MCW's plans to establish a statewide community-based medical education program.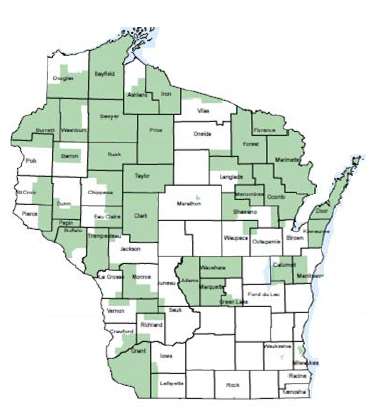 The need for expansion was reinforced by reports issued late that same year by the Wisconsin Hospital Association (WHA) and the Association of American Medical Colleges' (AAMC) Physician Workforce Committee – both of which noted an acute and worsening national shortage of providers, especially in primary care and certain specialties in "both rural and underserved areas." In particular, the WHA report concluded, "If students complete both their medical education and residency training in Wisconsin, nearly 70 percent will remain in the state to practice medicine."
Right: Wisconsin Primary Care Physician Shortage Map, 2011. The green shaded areas denote federally-designated locations where there are significant shortages of primary care physicians. (SOURCE: Wisconsin Office of Rural Health, 2011)
Upon realizing that increasing class size in Milwaukee would not improve the physician shortage in northern Wisconsin, Dr. Raymond declared at the time, "Let's think about a different way of delivering medical education. Let's deploy the talent that exists throughout the state and engage them in immersing students in their own communities. Let's try to build roots for those students and have role models for those students in these communities."
On January 27, 2012, MCW's board approved a resolution to undertake a feasibility analysis for MCW's proposed community medical education program. Eight regions throughout the state were under consideration. On March 23, the board authorized MCW to pursue expansion of its medical education program to two communities as a first phase.
Vision for the Community-Based Medical Education Program
MCW envisioned a multi-community medical education program centered on an interprofessional team approach that annually would prepare approximately 25 medical students per class per campus in various locations throughout the state for community-based practice. The program would be structured as an "immersive model" wherein students would live and learn in Wisconsin communities in which they eventually might complete their residency training and begin their practice.
The program would build upon education and training models that align with healthcare's "Triple Aim" approach to achieve: 1) better value for the resources invested; 2) improved population health outcomes; and 3) a lower cost of care. Such a program would focus on the core areas of prevention and wellness, early clinical experiences for medical students and collaborative, team-based learning with other health professionals. MCW expected to prepare primary care physicians more efficiently, and with less cost, through an innovative MD program that would allow students to complete their medical education in 130-140 weeks, compared to MCW's then-current model of more than 150 weeks.
This new curriculum would allow completion in three years, instead of the traditional four years of medical school. This enabled the students to substantially lower their costs for medical education and allowed them to enter the workforce more rapidly.
The community-based medical education program would be created on a partnership model engaging local healthcare systems, colleges and universities, technical colleges, government and local business communities. An important factor in the success of the initiative would be the commitment of healthcare systems statewide to create new primary care residency training positions within their hospitals.
To gain insight from national best practices for the development of MCW's potential community medical education program, leaders of 18 community medical education programs throughout the US were consulted and national models were reviewed in the academic literature. MCW also consulted informally with the Liaison Committee on Medical Education (LCME – the accrediting body for schools of medicine in the US and Canada) to discuss the proposed community medical education program.
Community Medical Education Program Timeline as of May 2013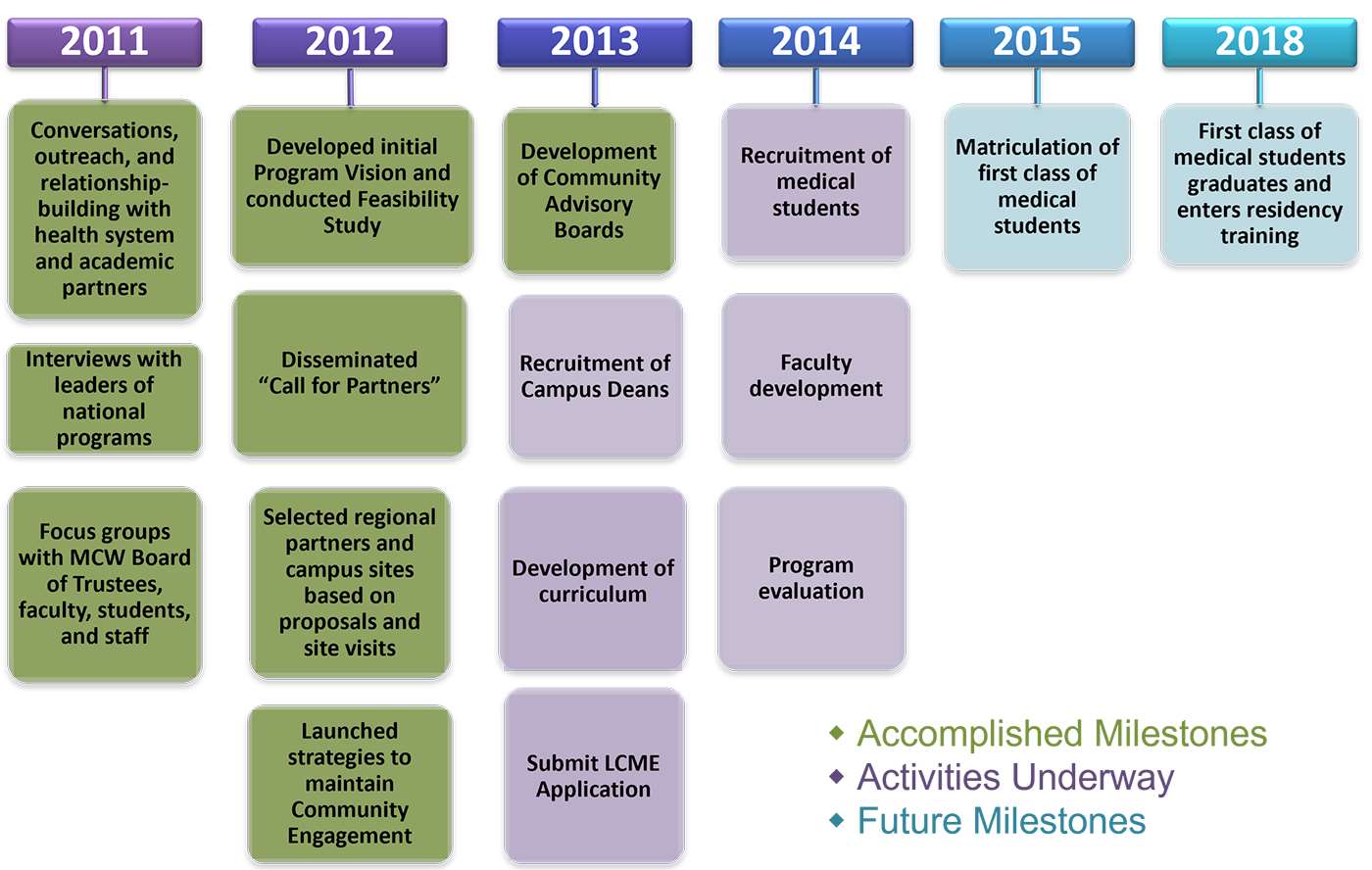 Board of Trustees' Approval and Site Selection
Shortly after the board's March 2012 authorization to move forward, health systems, academic institutions, and community and government leaders in each of eight regions in the state were asked to prepare a written proposal demonstrating their commitment to working in partnership with MCW to create an immersive experiences for the medical students who would learn and do all of their clinical rotations in the respective communities. MCW's hope was that the medical students eventually would practice in these communities. Potential regional site locations include Green Bay; Fox River Valley (Appleton, Oshkosh, Fond du Lac); central Wisconsin (Wausau, Stevens Point, Marshfield); northwest Wisconsin; Eau Claire; La Crosse; Janesville/Beloit; and Racine/Kenosha.
Key indicators for evaluating potential sites for the new campuses included presence of local champions and strong community enthusiasm; clear commitment to the program from all partners; engagement of civic leaders; size and interest of MCW alumni base; fundraising potential; and the likelihood of a realistic and productive affiliation/partnership with MCW.
On May 4, 2012, MCW emailed letters to community leaders in central Wisconsin, Eau Claire, Fox Valley and Green Bay asking them to affirm their willingness and interest in engaging in a formal process to move forward with establishing a medical education program in their respective communities.
Following a comprehensive analysis of potential sites for location of the campuses, including the willingness and readiness of the communities to support these programs, the Green Bay and central Wisconsin areas near Wausau were chose for additional assessment in June of 2012. MCW made site visits to those locations, during which members of the MCW community medical education program team met with potential health system and academic partners to assess a broad range of community considerations.
Visioning sessions were hosted in each community to discuss MCW's vision for the program, answer questions and invite partners to share how they envision participating in this exciting initiative. During each session, a "Wordle"(or "Word Cloud") exercise asked attendees to share words that represented their thoughts about the community medical education program (see partial "Wordle" from Green Bay visioning session below).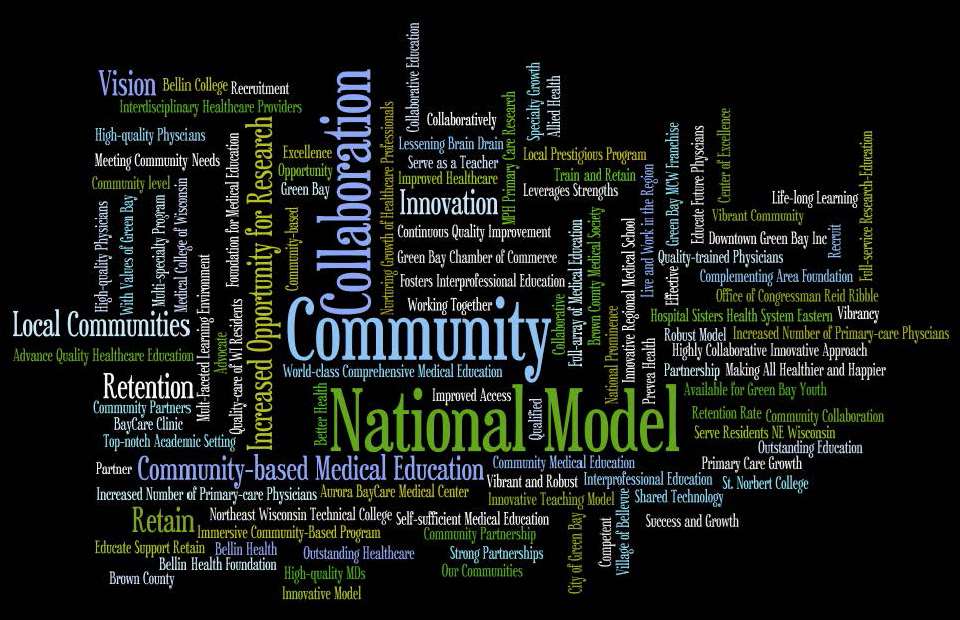 According to the Background Study for a Community Medical Education Program presented to the MCW board in May 2012, "While fame is not our goal, particular aspects of the proposed program are so innovative that, if successfully implemented, MCW likely will be recognized as a national leader in community-based primary care training – a distinction that does not exist today. Such visibility may bring other opportunities to both MCW and the state."
The following month (June 2012), the board approved moving forward with the development phase of the community medical education program in Green Bay and central Wisconsin.
The estimated cost for the development and implementation of programs for the two new campuses was $30 million. MCW gained significant support from elected officials for this innovative program, including Wisconsin Governor Scott Walker who included a $7.4 million request in his 2013/2014 biennial state plan to support construction and technology needs; the request was approved by the Wisconsin State Building Commission on March 13, 2013.
The Development Phase
The establishment of a community-based program occurred in two concurrent phases: development and implementation. Shortly after receiving approval from the board, a team of MCW faculty, staff and students commenced initial program development focusing on curricular development and design, faculty training, distance-learning methodologies, interprofessional education models, pipeline development, community engagement and population health research integration.
On July 1, 2012, the program received a $4.3 million grant from the Advancing a Healthier Wisconsin Endowment (AHW) to engage in a "thoughtful, deliberate three-year curriculum development process."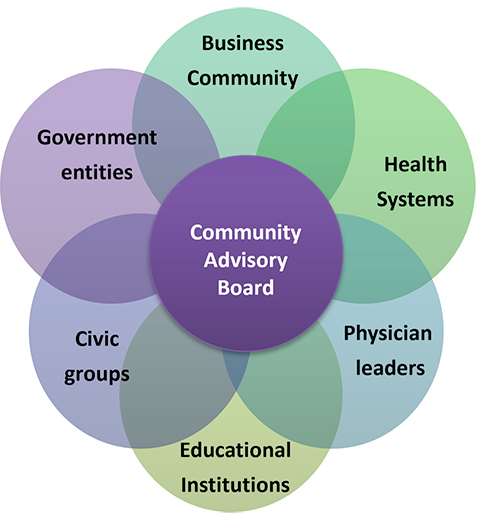 The development of mutually supportive and respectful relationships among each community medical education program, community leaders and the Milwaukee campus of MCW would be critical to the success of the program. In such a relationship, the community would have both a shared ownership of, and responsibility for, the program. Important ingredients for the success of a regional medical school campus include methods to incorporate community input and oversight at an institutional level.
To that end, a Community Advisory Board (CAB) was established in each location to assist the MCW dean/executive vice president and community campus dean with governance aspects of the local program. Local volunteer appointees to the CAB would represent healthcare and educational affiliates of the program, physician leadership, the business community, government entities and/or civic organizations. Representatives from each community site's CAB also would participate on the MCW Admissions Committee.
Key components of the development phase included selecting regional partners and campus sites based on proposals and visits; launching strategies to maintain community engagement; and creating a faculty governance structure and forming work groups.
The Implementation Phase
The implementation phase began in January 2013 with recruitment of the community-based administrative team for the first site, followed by the launch of student recruitment efforts. The implementation phase for each site included support from key MCW faculty, staff and students to ensure that site implementation would be seamless and that transition to a community campus would be thoughtful and well-supported with key resources from the Milwaukee campus.
At MCW-Green Bay, academic components (administrative, classroom and anatomy laboratory spaces) were to be housed at St. Norbert College in DePere in the newly constructed Gehl-Mulva Science Center, and at Bellin College in Green Bay (simulation and clinical skills laboratory spaces). Faculty members from Bellin College, St. Norbert College and UW-Green Bay would teach in the program. Clinical rotations would be located at Aurora BayCare Medical Center, Bellin Health and Prevea Health, and the Milo C. Huempfner VA Outpatient Clinic, as well as St. Mary's Hospital and St. Vincent Hospital in Green Bay.
At MCW-Central Wisconsin, administrative spaces and classrooms were to be housed in facilities at Aspirus Wausau Hospital, and Northcentral Technical College in Wausau would share anatomy, and simulation and clinical skills laboratory space. Medical students would train in hospitals and clinics owned by Aspirus, Marshfield Clinic, Ministry Health Care and Riverview Hospital Association during their early clinical experiences and rotations.
Undergraduate medical accreditation approvals were required before the new campuses could open. In March 2014, the Liaison Committee on Medical Education (LCME) informed MCW that it had determined the needed resources were in place to support the new Green Bay campus. Two months later, the Higher Learning Commission (HLC) approved the addition of MCW-Green Bay under MCW's existing accreditation. These decisions by the LCME and HLC allowed for recruitment of students for matriculation in July 2015.
In early 2015, MCW-Central Wisconsin received accreditation approvals from the LCME and the HLC; MCW-Central Wisconsin then began recruiting students for its first class, beginning in July 2016.
Founding Deans Join the Regional Campuses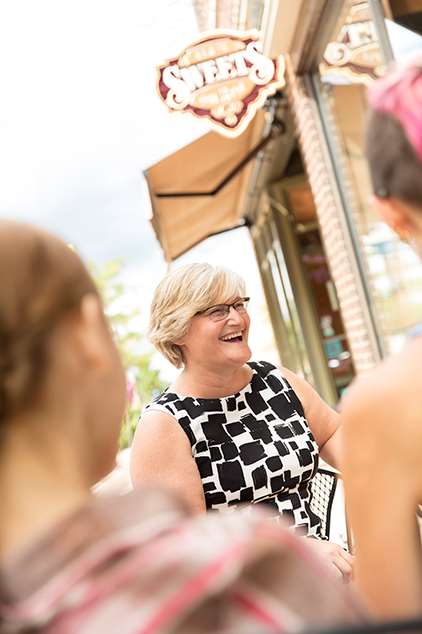 Matthew Hunsaker, MD, was named founding dean of MCW-Green Bay in late 2013 and joined the institution on January 1, 2014. Dr. Hunsaker, a family medicine practitioner, had previously served for more than a decade as an academic leader for the University of Illinois College of Medicine's (UIC) regional campus in Rockford, where he directed UIC's Rural Medical Education Program. A graduate of UIC, Dr. Hunsaker also was deeply engaged in global health and served as a consultant and lectured on family medicine and medical education in Asia, Africa and Europe.
Lisa Grill Dodson, MD, (pictured right), became the founding dean of MCW-Central Wisconsin on August 4, 2014. Before joining MCW, Dr. Dodson was the director of Oregon Health & Science University's (OHSU) Area Health Education Center, where she developed the Oregon Rural Scholars Program. She also served as a professor of family medicine at OHSU, where she received her residency and fellowship training.
The Power of Philanthropy
In addition to the funding noted above from the state of Wisconsin and the Advancing a Healthier Wisconsin Endowment, philanthropic gifts from private entities and individuals were crucial to the success of the regional medical education program.
In July 2015, the Green Bay Packers Foundation announced a $250,000 matching gift challenge to build scholarship funds for local medical students. This outstanding opportunity began to build the scholarship endowment for the regional campus and continues to serve as a permanent resource to benefit "Titletown's" medical students now and in the future. The response from MCW alumni, physicians, community members and other foundations was overwhelming; since that time, more than $2.4 million has been raised for student scholarships at MCW-Green Bay.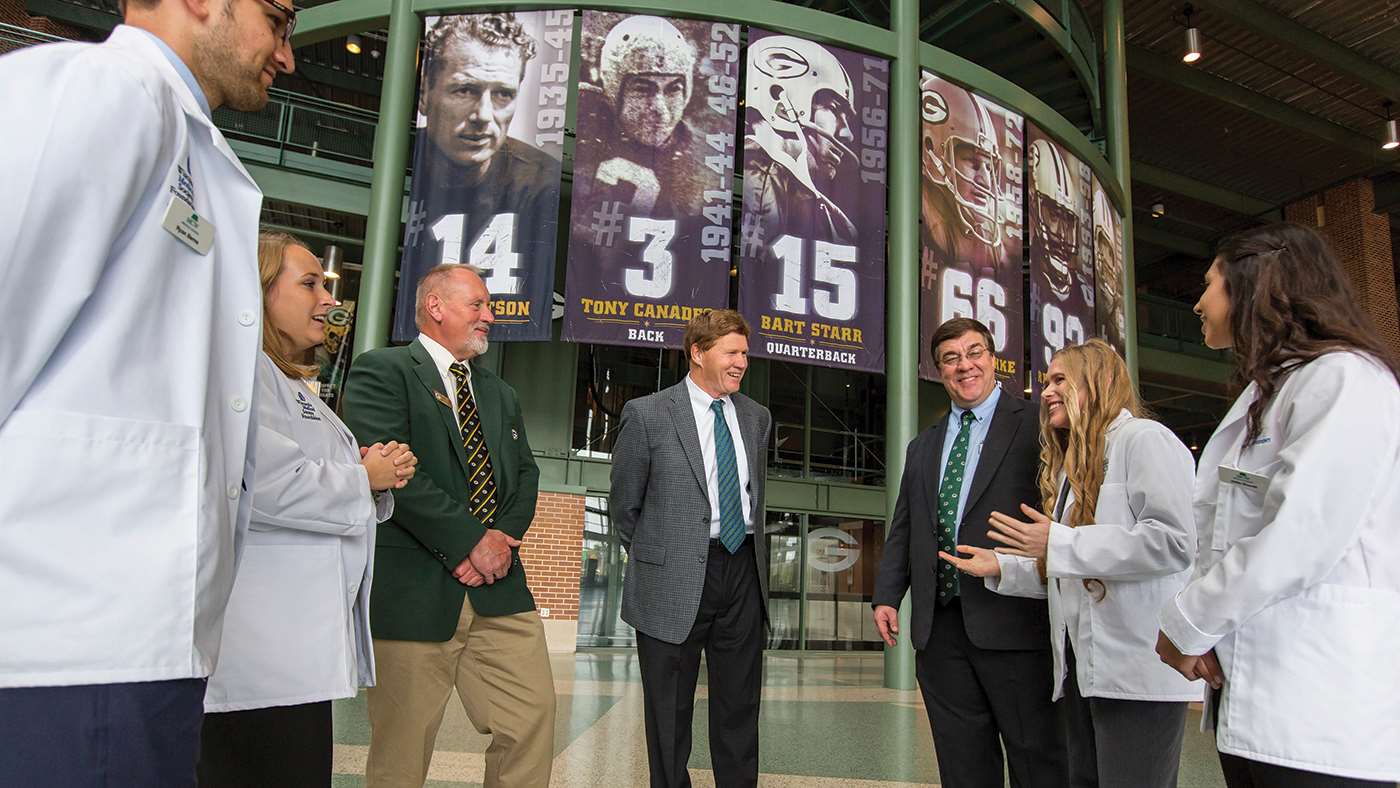 Dr. Matthew Hunsaker (third from right), MCW-Green Bay student scholarship awardees and Green Bay Packers executives celebrate the investment of the Green Bay Packers Foundation's $250,000 matching gift challenge in July 2015.
Donors supported MCW-Central Wisconsin as well. Notably, in spring 2015, the B.A. & Esther Greenheck Foundation made a $1 million gift to invest in educational infrastructure and faculty development at the regional campus. The Judd S. Alexander Foundation pledged $500,000 over five years and the Dudley Foundation made a five-year, $50,000 gift to support the new regional campus. Additionally, The Community Foundation of North Central Wisconsin's Wausau-Marathon County Fund contributed $50,000 to MCW-Central Wisconsin for ultrasound equipment that has helped students learn crucial clinical skills.
In December 2019, the Sentry Insurance Foundation donated $2 million to MCW-Central Wisconsin – the largest gift in the regional campus's history. The gift created the Sentry Deanship (currently held by Dr. Dodson) and also supports outreach efforts to recruit students from rural areas and small Wisconsin communities.
Since July 2012, philanthropic gifts totaling more than $15 million, including $3 million in donations from the Charles E. Benidt Foundation, have supported the development and ongoing work of the regional campuses and student scholarships.
Regional Medical Education Becomes a Reality
MCW-Green Bay, the first new medical school campus in the state of Wisconsin in more than 100 years, opened its doors to an inaugural class of 26 students the first week of July 2015. Orientation began July 1, and after the holiday weekend, classes commenced on July 6. The traditional White Coat Ceremony was held July 9 for students, families and faculty.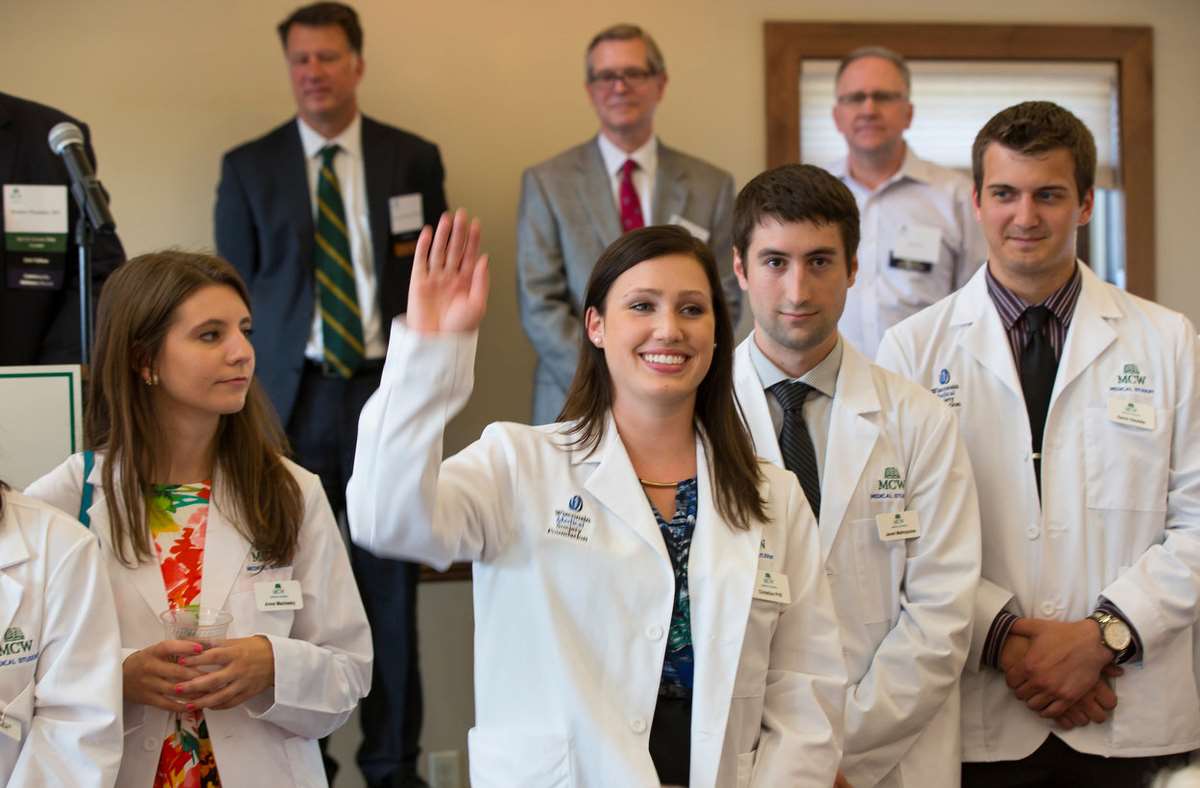 Students from MCW-Green Bay's inaugural class celebrate the receipt of their white coats during a Welcoming Reception in July 2015, while Dr. Kerschner and Dr. Raymond look on.
"The students are bright and motivated, the faculty members are energized, and the community couldn't be more enthusiastic," Dr. Hunsaker said at that time. "Our team is grateful for the support of the Community Advisory Board, our academic and healthcare partners, and our philanthropic donors. Without them, this would not have happened."
The majority of MCW-Green Bay students hailed from Wisconsin, but all cited an interest in primary care and the intimate class size as primary factors in selecting MCW-Green Bay. "When we envisioned our new regional campuses, our goal was to help alleviate physician shortage and maldistribution in Wisconsin, and that strategy guided everything from our campus site selections to our student interviewing processes. We have worked diligently to establish primary care residencies in those regions to provide our students with an important next step in their medical education," notes Joseph E. Kerschner, MD '90, FEL '98, provost and executive vice president of MCW and The Julia A. Uihlein Dean of the School of Medicine.
Graduation ceremonies for 15 students from the first class occurred on June 1, 2018. (Some of the students in the inaugural class took breaks in their medical training and expanded their training options, which delayed their graduation.) At that first Commencement, Dr. Hunsaker told the audience, "MCW-Green Bay was built under a partnership of knowledge changing lives. These 15 young men and women will help us change the health of our state, hopefully here in northeast Wisconsin."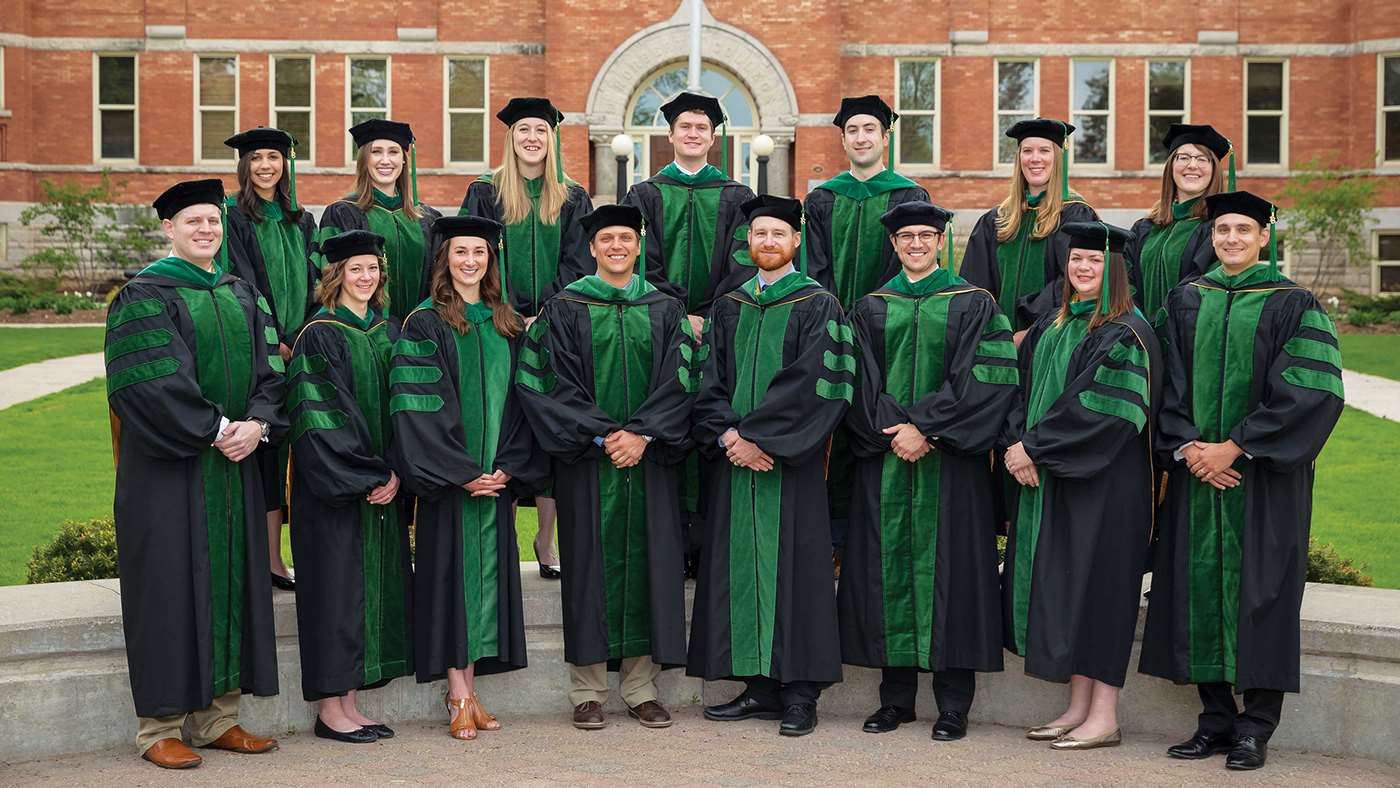 MCW-Green Bay inaugural graduating class, May 2018.
The inaugural class of 26 medical students began at MCW-Central Wisconsin on July 5, 2016. Dr. Dodson addressed these new students during their White Coat Ceremony, saying, "We collectively believe that you can and will be the physicians who will make healthcare more accessible, more just and equitable, higher quality and more sustainable for the region."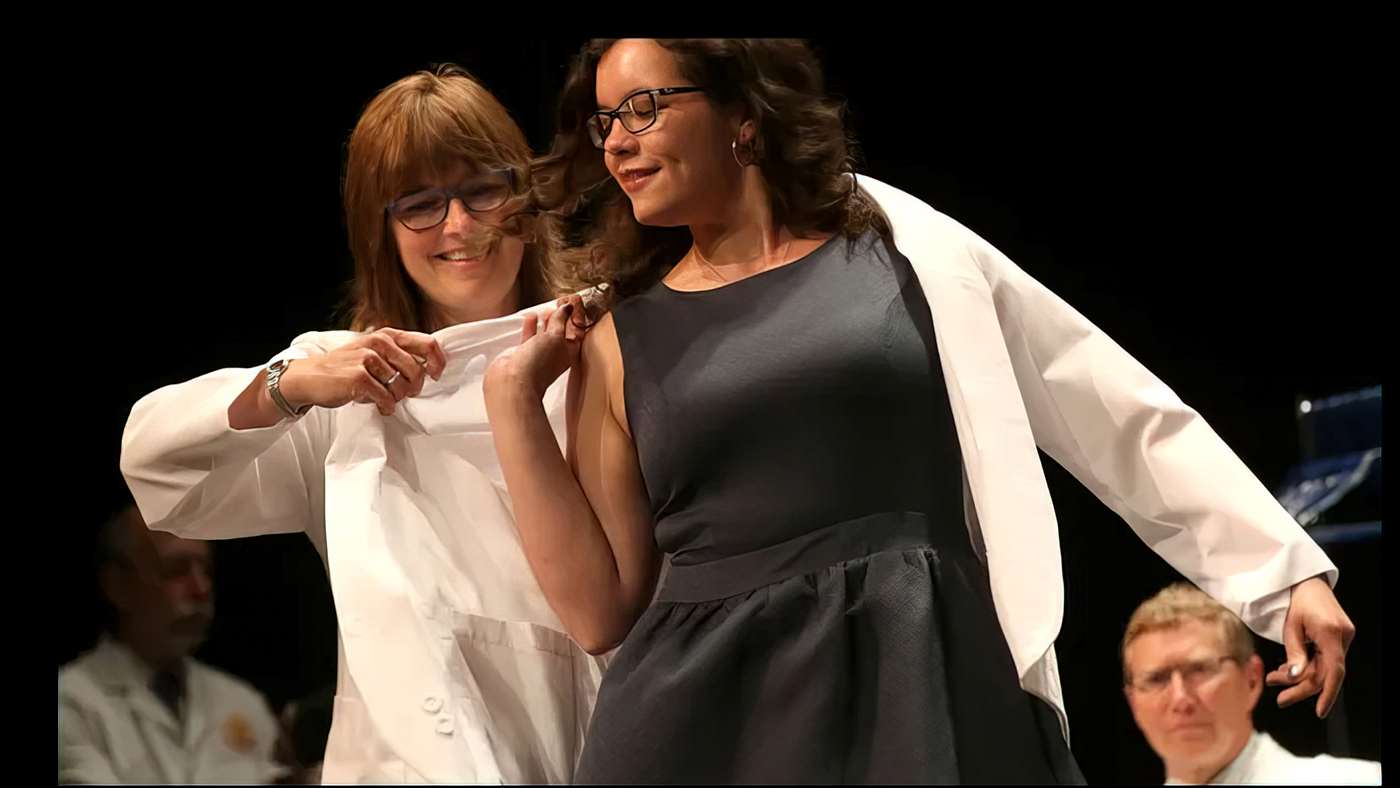 Patricia Toro Perez receives her white coat from Corrie Norrbom, MD, at the inaugural MCW-Central Wisconsin White Coat Ceremony in July 2016.
Thirteen medical students from the first class at MCW-Central Wisconsin graduated on May 30, 2019. As in Green Bay, many of the students took breaks in their medical studies and expanded their training options, thus extending their time on the MCW-Central Wisconsin campus.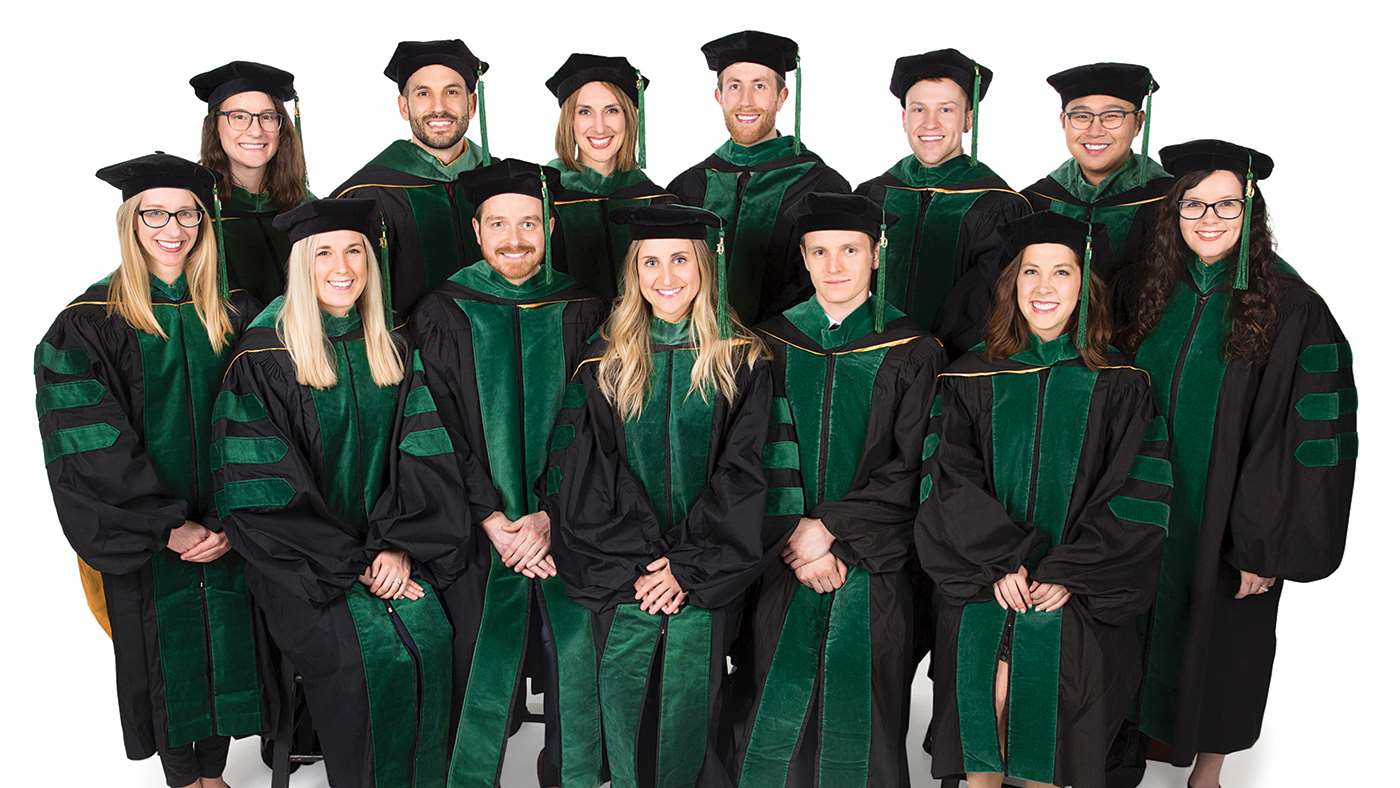 MCW-Central Wisconsin inaugural graduating class, May 2019.
Dr. Dodson shared during the campus's inaugural Commencement, "The community has backed us every step of the way with the physicians and hospital systems and the general community in order to get us to this day."
On December 13, 2019, MCW-Central Wisconsin moved into new facilities across the street from its original location in Aspirus Wausau Hospital. The larger facilities are providing more study space for the medical students and flexibility for future growth.
In 2019, Dr. Raymond reflected on the success of MCW's community medical education program as well as its potential for the future. "Over the last six or seven years, we've grown into our name as the Medical College of Wisconsin by opening our regional campuses and expanding our health professions programs," he said.
Since the creation of the regional campuses, 195 new physicians have graduated – 117 from MCW-Green Bay and 78 from MCW-Central Wisconsin. Each campus has experienced an average 98 percent Match rate, and almost 40 percent of the graduates from each campus have remained in Wisconsin for residency training. The greatest percentage of specialties represented for residencies has been family medicine, internal medicine and pediatrics.
MCW-Green Bay's fifth Commencement Ceremony, held on June 2, 2022, recognized the symbolic "100th graduate." Dr. Hunsaker shared with the audience on that day, "As most of the first decade has unfolded, we stand here amongst the 100th graduate, two new residencies and an extremely challenging global health event from which we are finally emerging. We have been able to communicate directly and efficiently. We have worked together to solve complicated problems against the backdrop of community, political, and, yes, even pandemic-related challenges that could have easily crippled progress and quality."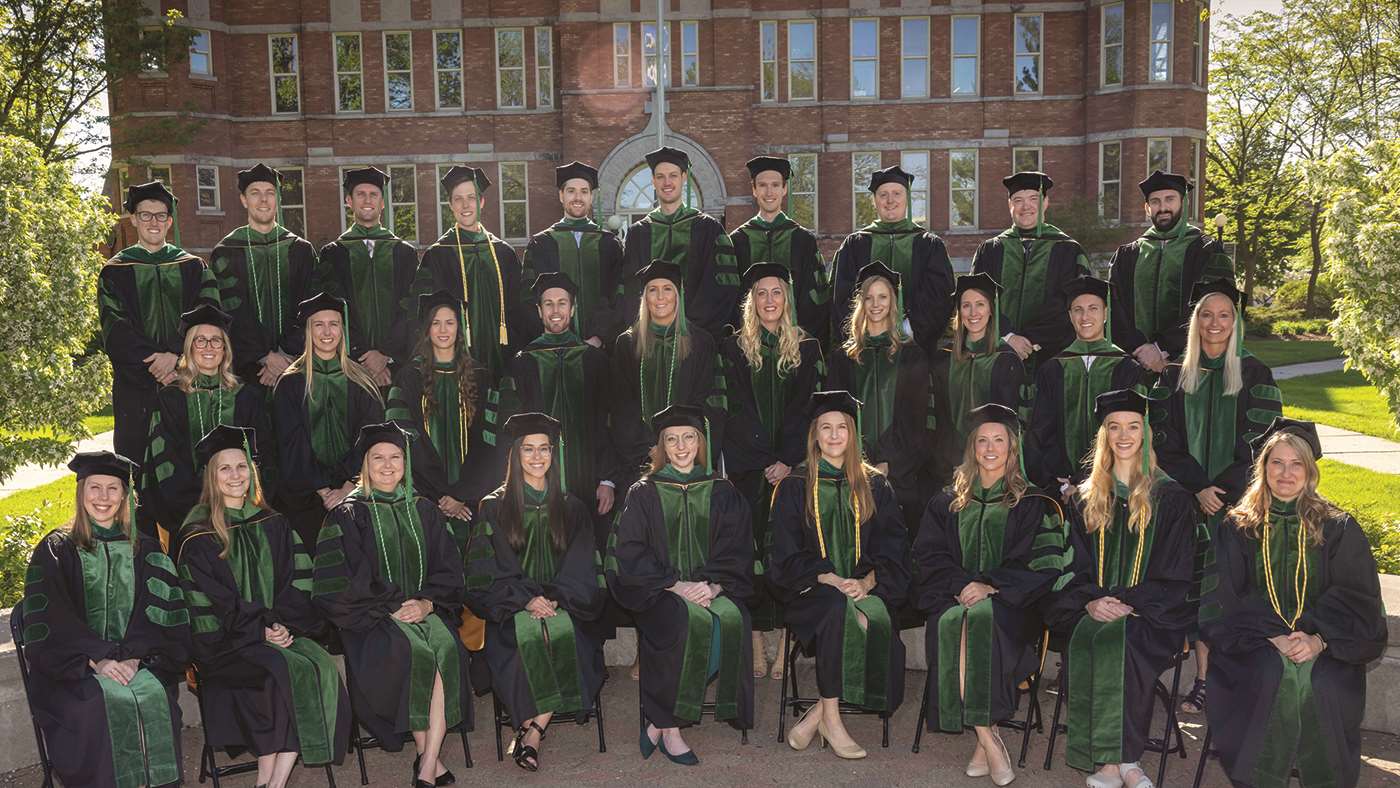 MCW-Green Bay Class of 2022
MCW-Central Wisconsin graduated its fourth class of medical students on May 27, 2022. At the ceremony, Dr. Dodson told them, "My hope for you is threefold: first, recognize that your actions and intentions matter. Second, do good for your community while also doing well for yourself. Third, help heal our country and communities through your skills as a scientist, healer, advocate and teacher."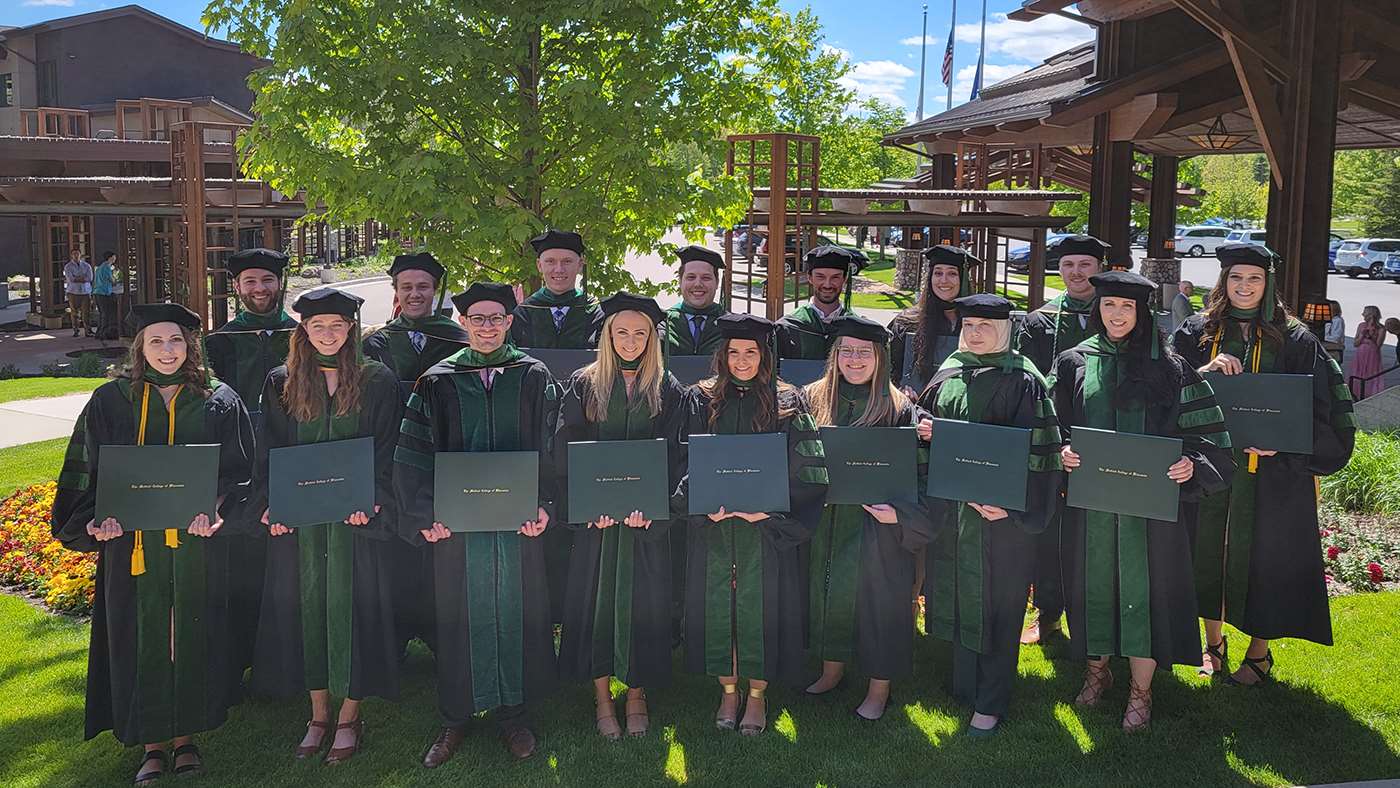 MCW-Central Wisconsin Class of 2022
Creating Community-Based Residency Programs
Learn more > Filling the Gap: New Medical Residencies Meet Future Healthcare Needs (PDF) (Summer 2021 MCW Magazine cover story)
A key component of the community-based medical education program – and an important factor in its success – would be the commitment of healthcare systems statewide to create new primary care residency training positions within their hospitals, if possible by the time the first class of students graduated in May 2018. Concurrently, MCW leaders realized the need for additional residencies in psychiatry – as a 2012 analysis by the state Department of Health Services determined that Wisconsin needed more than 200 additional psychiatrists to address shortages.
To that end, MCW sought partners at the Veterans Administration Health System and elected officials in Wisconsin (among others) to create a novel solution for the state by creating psychiatry residency programs linked to the regional campuses that would attract medical students and residents to learn and ultimately to practice in areas of greatest need in the state. With state and VA funding support, new four-year mental health training programs were launched in July 2017 to train three residents per year in central Wisconsin and four residents per year in northern Wisconsin.
These efforts already are bearing fruit, as seven medical students from the regional campuses and two from MCW-Milwaukee are current psychiatry residents in these new graduate medical education programs. Two 2018 MCW-Green Bay graduates recently completed their four years of psychiatry residency; one is practicing in La Crosse, Wisconsin, and the other in Waukesha, Wisconsin. Additionally, three recent psychiatry residency graduates are remaining in Wisconsin to practice. And Josh Shupe, MD '19, an MCW-Central Wisconsin graduate, has been accepted into the MCW child and adolescent psychiatry fellowship for July 2023.
Establishing these new mental health residencies attached to MCW's regional campuses is likely to be highly impactful in improving the health of the citizens of Wisconsin. At the heart of this effort is the realization that these two new residency programs will increase the training of psychiatrists in Wisconsin by more than 40 percent, which assuredly will improve access to mental healthcare for many of Wisconsin's citizens.
"The inaugural class of residents, almost all of whom have taken positions to remain in Wisconsin, is really fulfilling the vision of why we have the regional campuses and the difference they can make in the overall health of Wisconsin. Having these new psychiatrists stay in our state will fundamentally change access to mental healthcare in these regions," says Dr. Kerschner.
A new MCW family medicine residency program at Froedtert Menomonee Falls Hospital, which began on July 1, 2017, is training six residents per year over a three-year period – for a total of 18 new residents now that the program is at full strength. Among the residents are graduates of MCW's regional campuses.
Also in July 2017, MCW partnered with Prevea Health, HSHS Sacred Heart Hospital and the University of Wisconsin School of Medicine and Public Health to transition the Eau Claire Family Residency Program to a community-based program.
Additionally, MCW recently created a new family residency program in Green Bay in conjunction with Prevea Health and Hospital Sisters Health System. The inaugural class of residents began on July 1, 2021; when fully running, the program will train four residents per year for three years.
Further, in July 2015, MCW became an academic affiliate of the Fox Valley Family Medicine Residency Program in Appleton, Wisconsin. The program is undertaken in collaboration with Mosaic Family Health Clinic in partnership with St. Elizabeth Hospital and ThedaCare Regional Medical Center – Appleton. There are 21 residents in the program, with seven graduating each year.
In 2021, the program graduated two residents from the inaugural class of MCW-Green Bay: Martha Grace Courtright, MD '18, GME '21; and Matthew Wheeler, MD '18, GME '21. Current and former residents of the Fox Valley program include graduates from MCW-Green Bay, MCW-Central Wisconsin and MCW-Milwaukee.
MCW's success in growing both its undergraduate and graduate medical education programs and in placing its medical students in Wisconsin-based GME programs, is providing an answer for the state's physician shortage. This also is reflected in the fact that more than 50 percent all of Wisconsin physicians currently practicing in Wisconsin completed some of their training and education at MCW.
MCW's regional campus model, which strongly emphasizes Wisconsin residents with roots in the state, will continue to have an even greater impact on the institution's efforts to alleviate Wisconsin's physician shortage. These campus expansions, together with state investment in medical residencies, is projected to create more than 450 new physicians in the next 15 years.
Reflections on Achieving This 10-Year Milestone
Dr. Raymond recognizes the significance of this decade-long journey, noting, "The success of our regional campuses is a direct result of the new partnerships that we have built with health systems, educational institutions, the medical communities, and leaders of central and northeastern Wisconsin. We are grateful for our shared commitment to address healthcare workforce shortages through novel programs and partnerships," he says.
Dr. Kerschner adds, "The regional campuses have been a tremendous source of innovation in medical education, not only for Wisconsin, but across the United States. One of the most important aspects of these campuses has been our ability to build around them to do things like create psychiatry residencies. These residencies in northeast and northcentral Wisconsin are fundamentally changing access for patients to mental health resources across the state and, in particular, in more rural communities."
A Dream Fulfilled for Three MCW-Green Bay Grads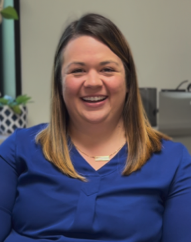 Three graduates from MCW-Green Bay's inaugural class (2018) have recently settled into practice in northern and northeastern Wisconsin, realizing the vision articulated more than a decade ago with the creation of MCW's regional medical school campuses.
Martha Grace Courtright, MD '18, GME '21, (pictured left), and Matthew Wheeler, MD '18, GME '21, became close friends as classmates at MCW-Green Bay, and although each is married to a different spouse, the two entered into the "couples match" in order to train together (at the Fox Valley Family Medicine Residency Program in Appleton, Wisconsin). Since August 2021, they are family medicine physicians with obstetrics at Essentia Health in Hayward, Wisconsin.
"So far it's been everything we'd been envisioning. We get to do the full spectrum. We get to do nursing home rounds and in-patient rounds and delivering babies and doing clinic care. It's a lot of work, but there's also a lot of benefit to being here," Dr. Courtright shares.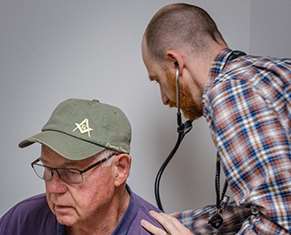 Dr. Wheeler, (pictured right), a formally trained musician, notes that, "Family medicine values the same things that I value in teaching music – building long-term relationships and seeing people change. So the three-year program that was opening up in Green Bay, designed to keep doctors in Wisconsin without having to spend an extra year in medical education was very important." He also says that, "Being welcomed into vulnerable parts of people's lives and being trusted is a privilege and a unique window into humanity that most people don't get to experience. I'll always be grateful for that."
Matthew Jenson, MD '18, GME '21, (pictured below), joined the Dousman Clinic, a private family medicine practice in Green Bay, in August 2021, after completing a family medicine residency at Columbia St. Mary's Hospital in Milwaukee. Growing up in the Green Bay area, applying to MCW-Green Bay was an easy decision. "That had a big pull for me, to be able to stay in my community. Another big deciding factor was the accelerated program where I could go into primary care in three years instead of four," he shares.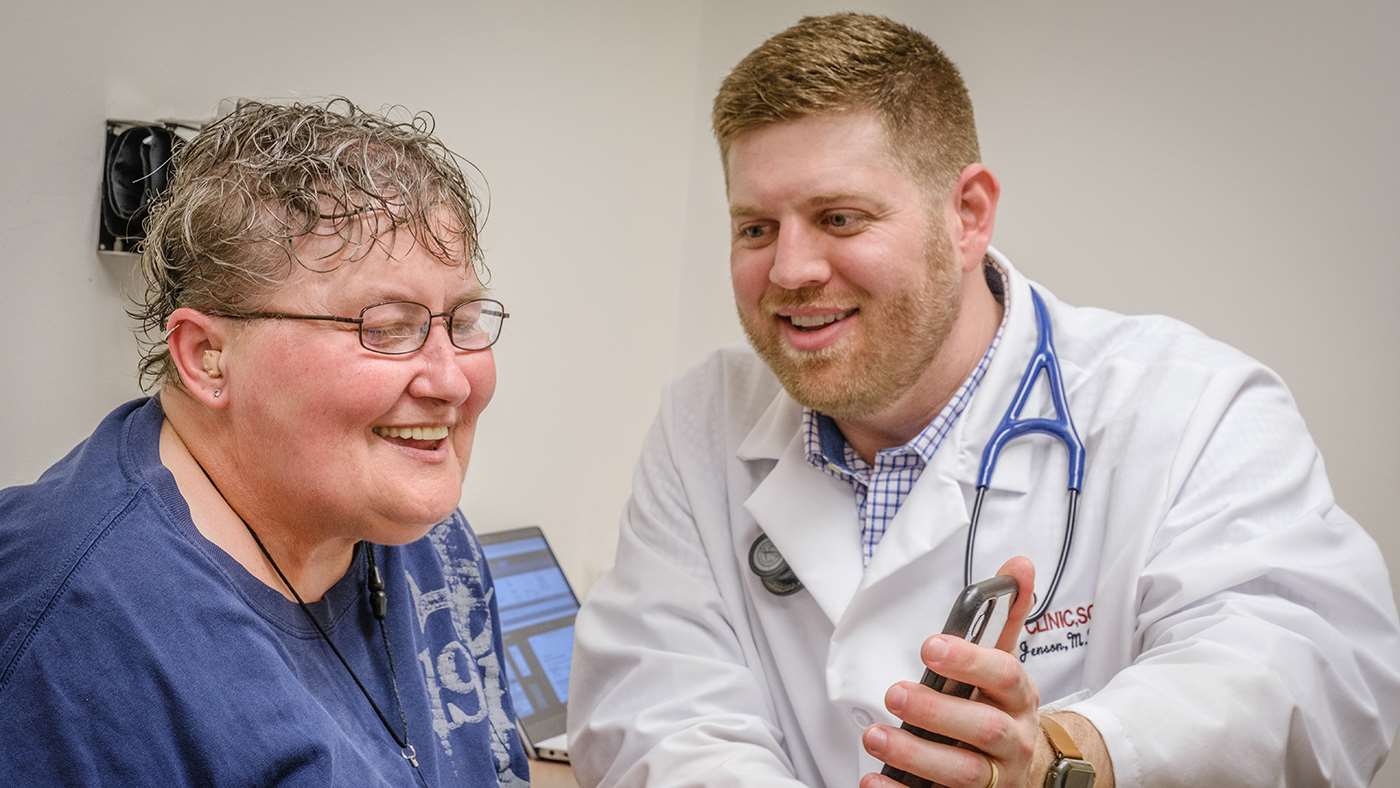 – Sara L. Wilkins
* Author's note: The original term, "community-based medical education," was replaced over time with "regional medical education." Both terms are used within this story.