Research
Our scientists use physical science methods to study biological systems. Specifically, our research is focused in the areas of EPR, MR physics and brain imaging, and redox research.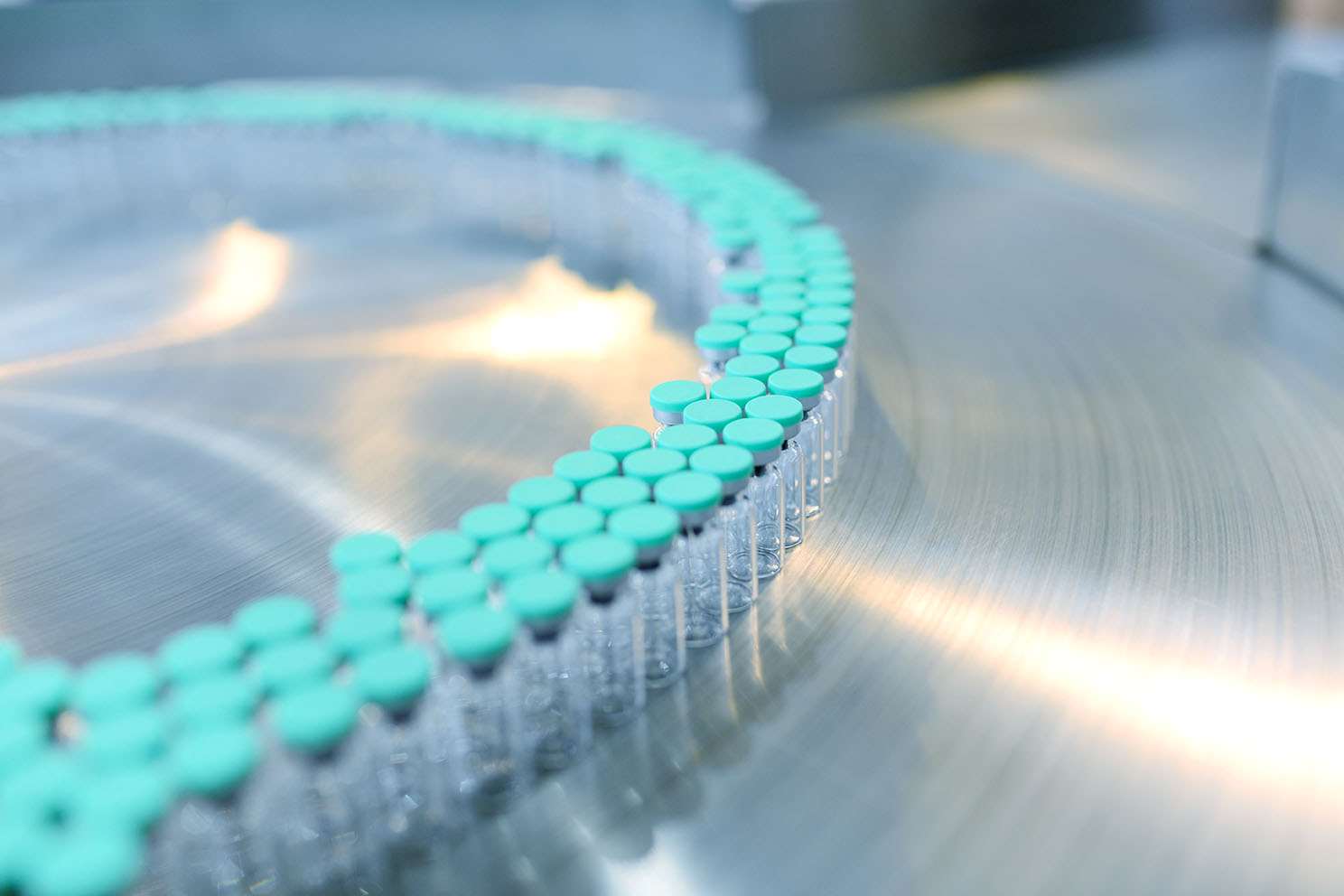 EPR Research
The Department of Biophysics is home to the National Biomedical EPR Center, which is the most extensive electron paramagnetic resonance (EPR) facility in the nation. Research conducted within the EPR Center includes technological innovation and application of new techniques to biological problems. The main focus areas are spin labeling of proteins and lipids, structural and conformational changes of proteins, redox changes at the active site of metallo-proteins, and oxidants and free radical formation in tumorigenesis and tumor progression and in drug resistance in cancer. The EPR Center houses an array of internally developed and commercial EPR instrumentation, a specialized engineering/development staff capable of steadily and significantly advancing the state-of-the-art technology for biomedical applications of EPR spectroscopy, and a scientific staff with broad expertise.
MR Physics & Brain Imaging Research
Scientists in the Department of Biophysics have been engaged in magnetic resonance (MR) research for more than 25 years, beginning with the installation of one of the first 1.5 Tesla scanners produced by GE Healthcare. Early papers were concerned mostly with the development of surface coils tailored to nearly every body part in the context of musculoskeletal radiology. MCW students and faculty published the first paper on functional MRI (fMRI) in 1992 and on resting-state fMRI in 1995. Technology development continued to be important, including the introduction of the local gradient coil for fMRI and development of the widely used fMRI software program AFNI (Analysis of Functional NeuroImages). Currently, emphasis on fMRI technology continues, but, increasingly, MRI research in the Department of Biophysics involves mechanisms of fMRI contrast in the brain and applications of fMRI to neurological and psychiatric disorders (e.g., early disease detection, precision disease prevention, prediction of disease development, and assessment of treatment efficacy in Alzheimer's disease research). Strong interdisciplinary collaborations exist, centering on chronic pain mechanisms, psychiatric depression, and other fields in neuroscience.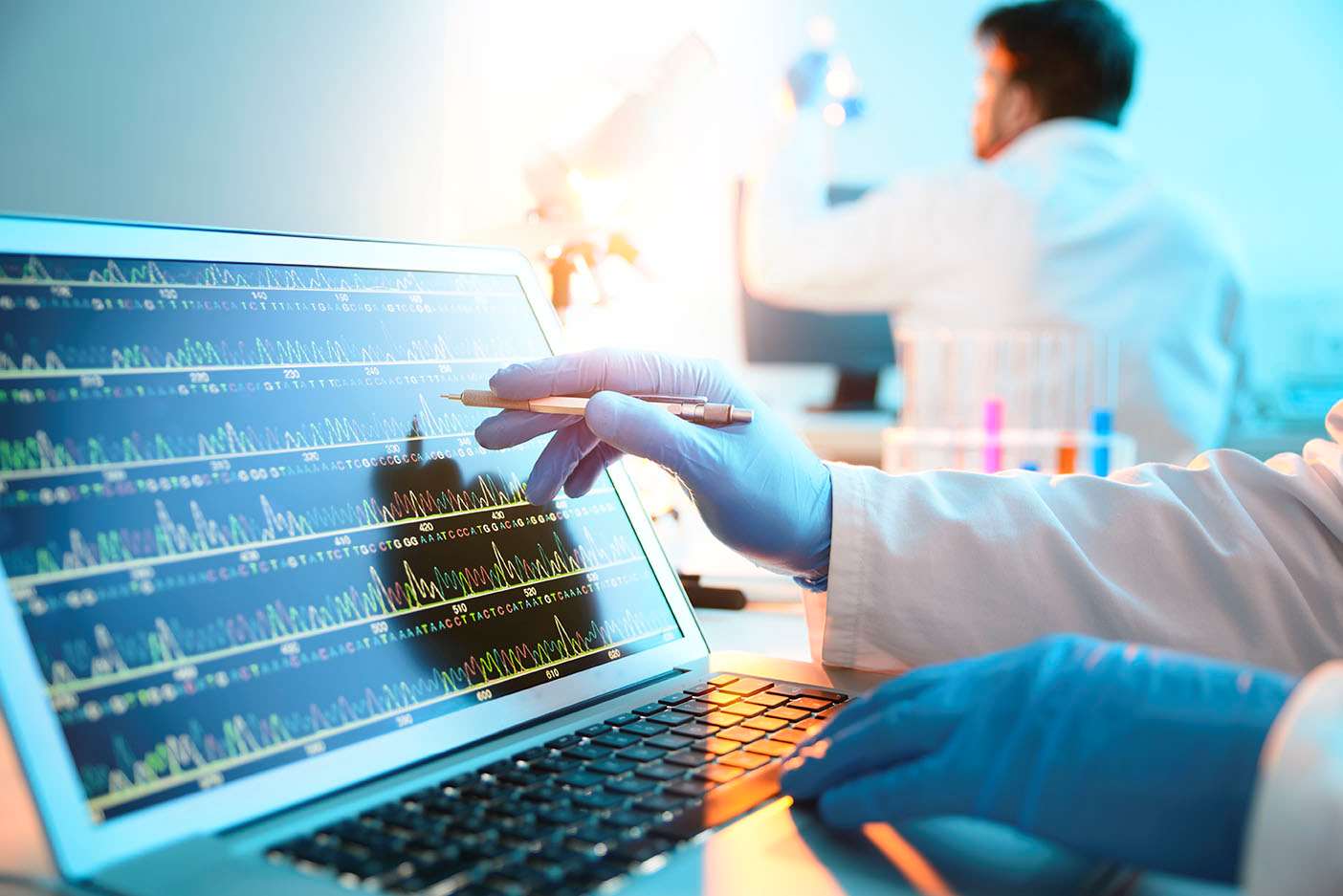 Redox Research
Scientists in the Department of Biophysics are internationally recognized for their expertise and contribution to the field of free radical and redox biology. The main research focus is on establishing the role of free radicals and oxidants in pathophysiological conditions (e.g., in cardiovascular diseases, neurodegeneration, and cancer) and in normal cell function. The department provides an environment conducive to the development of novel, rigorous chemical probes and assays for monitoring the generation of free radicals in cells (in vitro) and in animals (in vivo). These include fluorogenic and bioluminescent probes, EPR spin traps, and probe-free assays (e.g., redox immunoblotting [peroxiredoxins, thioredoxins] and low-temperature EPR studies of the redox status of cellular protein metal centers). Ongoing collaborative work within MCW (e.g., Cardiovascular Center, Cancer Center) and with other institutions utilizes these assays to understand the role of oxidants in cardiovascular diseases (e.g., stroke, ischemia-reperfusion), neurodegeneration (e.g., Parkinson's Disease), and cancer (e.g., cancer cell proliferation, chemoprevention, and chemotherapy).
Centers
National Biomedical EPR Center
Redox & Bioenergetics Shared Resource
Redox Biology Program
Other Centers
Grants
Our faculty are supported by internal and external funding sources, including the National Institutes of Health.
R01 AI104922
MPI: Dara Frank / Jimmy Feix
05/23/13–08/31/22
NIH/NIAID
Type III Effector-Cofactor Dynamics within the Cellular Environment
The major goals of this project are to use genetic, biochemical and biophysical techniques to understand how ExoU, a type III secreted phospholipase, manipulates the host ubiquitin system, and to uncover new insights into mammalian cellular biology and provide unique targets and biological tools for translational applications.
R01 CA208648
MPI: Ming You / Balaraman Kalyanaraman
03/01/17–02/28/22
NIH/NCI
Chemoprevention of Lung Cancer with Mitochondria-Targeted Honokiol
We will evaluate the chemopreventive potential of Mito-HNK, a mitochondria-targeted compound, using both in vitro and in vivo models of lung adenocarcinoma (LUAD) and determine its mechanism of action, to determine its efficacy for inhibiting LUAD progression and metastasis and its suitability for human clinical trials.
R01 CA232433
MPI: Ming You / Laura Kresty / Balaraman Kalyanaraman
04/019/19–05/31/24
Chemoprevention of Lung Cancer by Targeting Lonidamine to Mitochondria
New and effective preventive agents for lung cancer are urgently needed. Selectively inhibiting cancer cell mitochondrial bioenergetics is a novel preventive strategy for lung cancer that has a great potential. By modifying lonidamine (LON), we created the mitochondria-targeted agent, Mito-LON, as a new, safe and potent preventive agent that robustly inhibits bioenergetics and induces autophagic cell death of cancer cells. We will systematically and thoroughly evaluate the chemopreventive potential of Mito-LON using both in vitro and in vivo models of lung cancer and determine its primary mechanism(s) of action.
R01CA255123
PI: Kathleen Schmainda
04/15/21–03/31/26
NIH/NCI
New treatment monitoring biomarkers for brain tumors using multiparametric MRI with machine learning
The goal of this project is to develop novel multiparametric MRI biomarkers that precisely identify regions of brain tumor within areas of contrast-enhancement and peritumoral edema, which cannot be identified using standard MRI.
R01CA264992
MPI: Jerrold Boxerman / Leland Hu / Christopher Chad Quarles / Kathleen Schmainda
03/01/22–02/28/27
NIH/NCI
Establishing the Clinical Utility of a Consensus DSC-MRI Protocol
This study represents the next step to develop a consensus regarding the post-processing of DSC-MRI data. The goal is to establish with data a national consensus and then with this consensus set references regarding evaluating brain tumors and their treatments.
R01 GM108817
PI: Candice S. Klug
09/01/14–06/30/23
NIH/NIGMS
Lpt protein-mediated transport of LPS
The major goal of this project is to gain insights into the mechanism of LPS transport across the periplasm of Gram-negative bacteria to enable rational antibiotic drug design. This will be accomplished through the study of LptA, LptC, and LPS using site-directed spin labeling EPR spectroscopy and other biophysical techniques.
R01 GM135581
PI: Michael Lerch
09/20/19–08/31/24
NIH/NIGMS
Regulation of β2-adrenergic receptor signaling by post-translational modifications
G-protein-coupled receptors are a large and diverse class of cell surface receptors responsible for regulating nearly every physiological process in the human body and are therefore important targets for drug development. In this project, we aim to elucidate the molecular basis for modulation of β2-adrenergic receptor signaling by two post-translational modifications (PTMs), glycosylation and palmitoylation, using a complementary combination of continuous-wave and pulsed electron paramagnetic resonance techniques and functional assays. By detailing the effects of these PTMs on the conformational landscape, the results from these studies will provide insight into the understudied yet critical role of these PTMs as regulators of receptor signaling, thereby increasing researchers' ability to rationally design drugs to achieve the desired therapeutic effect.
R01 GM140385
MPI: Candice Klug / Michael Lerch
01/01/21–11/30/24
NIH/NIGMS
Development of High-Throughput, High-Sensitivity EPR Sample Handling Capabilities
for Biomedical Research
Electron paramagnetic resonance (EPR) spectroscopy is a critically important technique in biomedical research with a unique ability to detect naturally occurring or engineered unpaired electrons in complex biological environments. We will develop two innovative EPR spectrometer technologies with outstanding sample sensitivity that are easy to use and widely available to the scientific community. The resulting state-of-the-art prototypes will provide a transformative increase in throughput that will enable a wide range of new applications in biomedical EPR spectroscopy studies including structural biology, metalloprotein research, redox biology, rational drug design, and clinical diagnostics for a range of disease areas.
R01 NS117146
MPI: Sidhartha Tan / Jeannette Vasquez Vivar / Jie Xu
12/15/2020–11/30/2025
NIH/NINDS
Probing the Role of Tetrahydrobiopterin in Cerebral Palsy by Using Transgenic Rabbits
There is a paucity of effective treatments for cerebral palsy and this proposal tests whether an essential enzyme co-factor is involved in brain injury before birth. Using animals in which genes have been altered in their genome by genetic engineering methods, and advanced methods of magnetic resonance imaging, the cellular and genetic basis of brain regional injury will be investigated. These studies will lead to a better understanding how treatment with the same co-factor can reverse the movement disorders caused by insults to the fetal brain before birth.
U01 CA176110
PI: Kathleen Schmainda
02/28/14–08/31/24
NIH/NCI
Quantitative (Perfusion and Diffusion) MRI Biomarkers to Measure Giloma Response
This U01 application proposes the development and validation of a combined perfusion and diffusion MRI (magnetic resonance imaging) methods for use in clinical trials to evaluate the response of brain tumors to targeted therapies. Given that standard MRI methods to monitor treatment response have been found lacking this addresses an urgent clinical need. The perfusion technology is based on developments made over the past 12 years in the PI's laboratory and therefore may represent the most comprehensive and accurate solution to monitoring tumor vessel growth. This combined with recent advances in diffusion imaging, which provide complementary information about tumor cell invasion, has the potential to change the way by which brain tumor treatments are monitored and aid in the discovery of new treatments and combinations. Finally, working in close collaboration with an industrial partner, the proven technical methods resulting from this study will be translated into a low cost commercial software platform for widespread use within the QIN and beyond.
AHW LNF
PI: Jacek Zielonka
10/01/20–03/31/22
AHW/Limited Needs Funding
Small Volume Multi-well Plate Dispensers for Screening Drug Combinations
The long-term goals of the research projects supported by the requested instrumentations are to identify novel combinations of mitochondria-targeted experimental bioactive agents with clinically relevant drugs for the treatment of pancreatic and other cancers; identify bioavailable, NADPH oxidase-2-specific inhibitors that will yield potential novel agents to prevent post-traumatic epilepsy and other pathologies associated with increased NADPH oxidase-2 activity, including neurodegenerative and cardiovascular diseases and select types of cancer; and establish a drug combination screening workflow based on custom-synthesized bioactive agents and commercially available chemical libraries.
Children's Research Institute Grant
PI: Kathleen Schmainda
07/01/19–12/31/22 (NCE)
MCW CRI 18-318
Molecular Determinants of Drug Sensitivity and Resistance to Gallium-based Therapy in Pediatric Brain Tumors

Children's Research Institute Grant
PI: Kathleen Schmainda
11/01/18–04/30/22 (NCE)
MCW CRI 19-305
Obtaining Preclinical Evidence for a Novel Iron-Targeted Therapy for Recurrent Pediatric Glioblastoma