Dwinell Laboratory
Location
Microbiology & Immunology
TBRC C3860
General Interests
Cancer Progression and the Tumor Immune Microenvironment
View Michael B. Dwinell Bio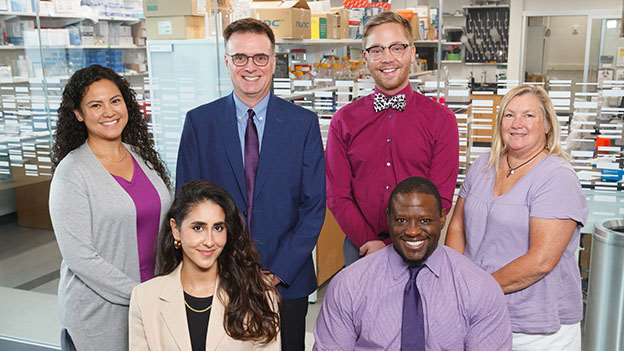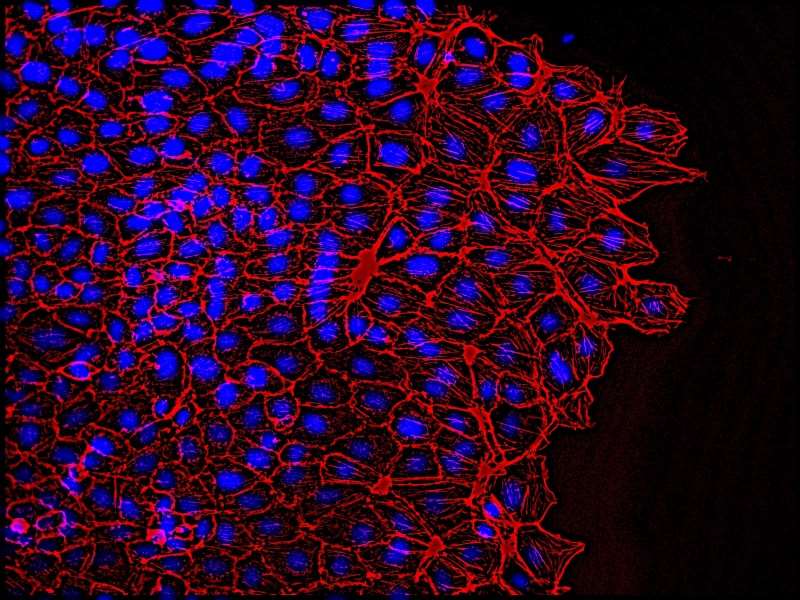 Research Areas
I am naturally drawn to multi-PI based research projects and feel that interdisciplinary approaches to science is the new normal for both basic and applied (translational) biomedical research. My efforts within interdisciplinary research teams have both energized and synergized with my research program investigating the pathophysiologic mechanisms of inflammation, tumor progression, and metastasis. A fundamental property of biology is the movement of cells within and between tissues. Cellular migration may have beneficial effects, for example in wound healing or leukocyte trafficking, or deleterious effects, such as in the invasion and metastasis of tumor cells. My laboratory uses cellular, molecular, metabolomic, biochemical and biophysical approaches, in combination with cell culture and preclinical transgenic mouse models, to dissect the details of how cells move and investigate the functional consequences of that movement.
Research Support
Research in the Dwinell laboratory is supported through grants from the National Institutes of Health,
long standing support from the Bobby Nick Voss Charitable Foundation,
the
Medical College of Wisconsin Cancer Center
and philanthropic donations.
Flashback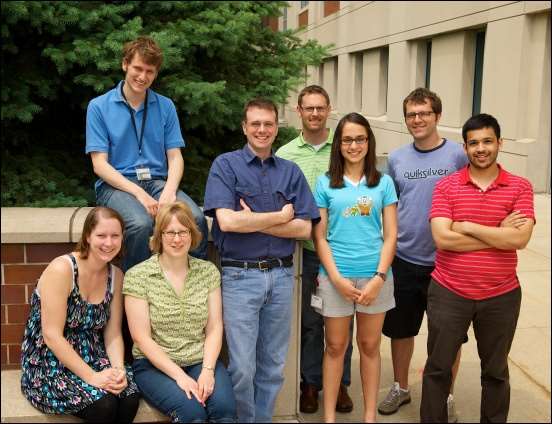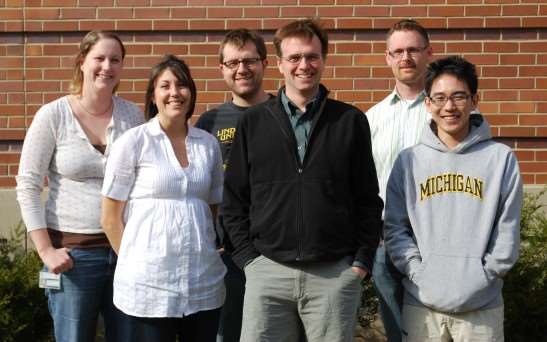 Lab Alumni
Hong Guan, MS
Doctoral Candidate, Department of Chemistry and Biochemistry, University of South Carolina
Ishan Roy, MD, PhD
Clinical Instructor & Chief Resident Physician; Department of Physical Medicine & Rehabilitation, Northwestern University/Shirley Ryan Ability Lab
Natasha Moussouras, PhD
Research Fellow, Department of Microbiology & Immunology, Medical College of Wisconsin
Emily Vonderhaar, PhD
Clinical Research Training Fellow, Department of Microbiology & Immunology, Medical College of Wisconsin
Jonathan D. Van Wickle
Resident, Radiation Oncology, University of Iowa
Eric A. Luedke, MD
General Surgery, Sharp Memorial Hospital, Stanford Health Care-Stanford Hospital, San Diego, CA.
Yana Thaker, MD
General Internal Medicine, Gastroenterology, University of Washington, Seattle, WA
Joanne P Boisvert (Hayes), MD
Family Medicine Practice, Madras, OR
Egal I. Gorse, MD
2018- Fellowship Hematology and Medical Oncology, Emory University School of Medicine 2020 Recipient Nell W. and William Simpson Elkin Fellowship
Kimberle A Agle. PhD
Scientist-II, Immucor, Inc, Waukesha, WI
Amanda N. Cooper, MD
Private Practice, Dermatology, Germantown, WI
Luke J. Drury, PhD
Human Molecular Geneticist, Prevention Genetics, Marshfield Clinic, Marshfield, WI
Sheena L. Faherty
Science Writer, National Human Genome Research Institute (NHGRI), National Institutes of Health (NIH), Bethesda, MD
Soonyean Hwang, PhD
Postdoctoral Fellow, Dana-Farber Cancer Institute, Harvard Cancer Center, Mentor: Martin E. Hemler, PhD
Priscilla A. Johanesen, PhD
Associate Professor (Tenured), Deputy Head of Department (Education), Department of Microbiology, Monash University, Melbourne, AUSTRALIA
Jennifer M. Boardman (Smith), PhD
Assistant Dean for Academic Affairs for the School of Graduate Studies, Associate Professor, Microbiology and Immunology, Department of Basic Sciences, Geisinger
Rebecca A. Vongsa, PhD
Scientist-III, Kimberly-Clark Corp., Skin Health and Infection Control Health Care Division, Appleton, WI
Michael K. Wendt, PhD
Associate Professor, Purdue University, Lafayette, IN
Noah P. Zimmerman, PhD
Research Manager, Arm and Hammer, Waukesha, WI