Dwinell Laboratory
Location
Microbiology & Immunology
TBRC C3860
General Interests
Cancer Progression and the Tumor Immune Microenvironment
View Michael B. Dwinell Bio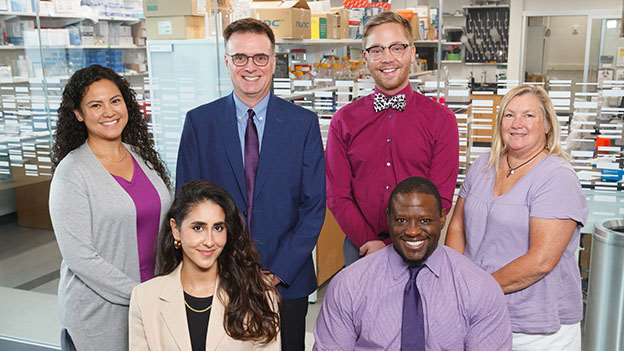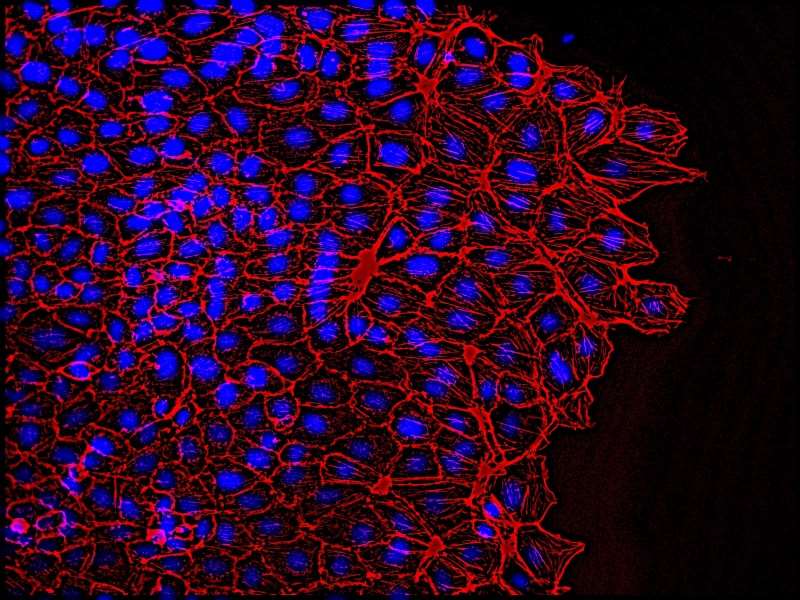 Research Areas
Research in the Dwinell laboratory seeks to define the role for extracellular mediators in the progression and metastasis of solid and hematological cancers. Additional studies are examining the role for metabolic reprogramming to influence tumor progression and exploring new mitochondria-targeted compounds as inhibitors of cancer progression. Human and murine 2D and 3D cell culture systems and preclinical models are being used to investigate the cellular, biochemical, and metabolic signaling pathways that regulate cellular proliferation, programmed cell death and motility in inflammation and cancer. Pharmacokinetic / pharmacodynamics, toxicity and potency / efficacy studies following treatment with small molecule or biologic compounds are also being completed. These translational research studies are multidisciplinary and include molecular cloning, cell culture, biochemical assays and signal processing, histopathology, flow cytometry, and small animal imaging and handling. Completion of these studies will strengthen our identification of new targets for therapeutic intervention to improve human health.
Research Support
Research in the Dwinell laboratory is supported through grants from the National Institutes of Health,
long standing support from the Bobby Nick Voss Charitable Foundation,
the
Medical College of Wisconsin Cancer Center
and philanthropic donations.
Flashback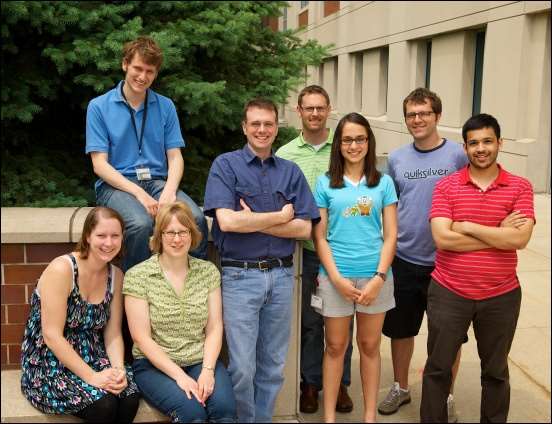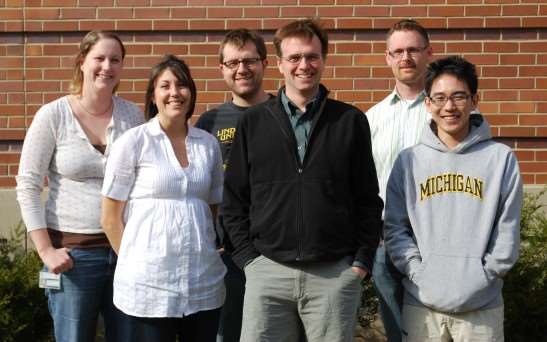 Lab Alumni
Hong Guan, MS
Doctoral Candidate, Department of Chemistry and Biochemistry, University of South Carolina
Ishan Roy, MD, PhD
Clinical Instructor & Chief Resident Physician; Department of Physical Medicine & Rehabilitation, Northwestern University/Shirley Ryan Ability Lab
Natasha Moussouras, PhD
Research Fellow, Department of Microbiology & Immunology, Medical College of Wisconsin
Emily Vonderhaar, PhD
Clinical Research Training Fellow, Department of Microbiology & Immunology, Medical College of Wisconsin
Jonathan D. Van Wickle
Resident, Radiation Oncology, University of Iowa
Eric A. Luedke, MD
General Surgery, Sharp Memorial Hospital, Stanford Health Care-Stanford Hospital, San Diego, CA.
Yana Thaker, MD
General Internal Medicine, Gastroenterology, University of Washington, Seattle, WA
Joanne P Boisvert (Hayes), MD
Family Medicine Practice, Madras, OR
Egal I. Gorse, MD
2018- Fellowship Hematology and Medical Oncology, Emory University School of Medicine 2020 Recipient Nell W. and William Simpson Elkin Fellowship
Kimberle A Agle. PhD
Scientist-II, Immucor, Inc, Waukesha, WI
Amanda N. Cooper, MD
Private Practice, Dermatology, Germantown, WI
Luke J. Drury, PhD
Human Molecular Geneticist, Prevention Genetics, Marshfield Clinic, Marshfield, WI
Sheena L. Faherty
Science Writer, National Human Genome Research Institute (NHGRI), National Institutes of Health (NIH), Bethesda, MD
Soonyean Hwang, PhD
Postdoctoral Fellow, Dana-Farber Cancer Institute, Harvard Cancer Center, Mentor: Martin E. Hemler, PhD
Priscilla A. Johanesen, PhD
Associate Professor (Tenured), Deputy Head of Department (Education), Department of Microbiology, Monash University, Melbourne, AUSTRALIA
Jennifer M. Boardman (Smith), PhD
Assistant Dean for Academic Affairs for the School of Graduate Studies, Associate Professor, Microbiology and Immunology, Department of Basic Sciences, Geisinger
Rebecca A. Vongsa, PhD
Scientist-III, Kimberly-Clark Corp., Skin Health and Infection Control Health Care Division, Appleton, WI
Michael K. Wendt, PhD
Associate Professor, Purdue University, Lafayette, IN
Noah P. Zimmerman, PhD
Research Manager, Arm and Hammer, Waukesha, WI