Medical College of Wisconsin Graduate Student Association
The Graduate Student Association (GSA) at the Medical College of Wisconsin is focused on providing a voice and fostering communication for over 300 graduate students.

Message from the GSA President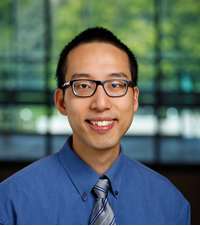 Hello everyone and welcome to the Graduate Student Association (GSA) page!
If you are not already familiar with the GSA, below is a brief description of what we do and who our members are:
The GSA is an elected body on campus that focuses on uplifting the student voice while at MCW. This is done by working alongside faculty and staff to make positive social, academic, and financial changes in the school. We have representatives from every master's and doctoral program to ensure all voices are heard, regardless of the size of your program. GSA is also a great opportunity to build professional connections and to develop leadership skills.
All students are welcome to join our monthly meetings which occur on the first Tuesday of every month. If you are interested in learning more about the GSA or potentially being a part of GSA, please reach out to myself or your respective department/program representative to find out more information.
The GSA is looking forward to growing the sense of community around MCW this year, whether that be academic or social communities!
Peter Zhang
pezhang@mcw.edu
Department of Biostatistics
GSA President
GSA Information
About the GSA
About the GSA
We symbolize the entire graduate student body through elected representatives from each department and graduate student programs. Our representative committee also includes two faculty advisors, one elected and one assigned, as well as the Director of Enrollment. The main goal of the GSA is to defend the overall interests, needs, and concerns of our graduate students.
The GSA organizes and co-sponsors events that we believe would be a benefit to current graduate students. Our representative council meets monthly to share institutional committee and program updates, plan events, manage its budget that stems from student fees, and to address any emergent issues. Any graduate student at MCW is invited to attend our monthly meetings, as well as get involved with our many committees.
If you have any questions, comments, or concerns for the GSA, please email
gsa@mcw.edu
.
Graduate Student Handbook
Graduate Student Handbook
GSA Symposium
GSA Symposium
Each year in March, the GSA hosts a school-wide research symposium. The goal of this student-led symposium is to foster student communications between all degree programs at MCW. Traditionally, there are over 45 student talks, and an invited keynote speaker.
The 5th annual GSA Symposium (PDF) will be held on March 31, 2022 from 12:00-5:00pm via Zoom. Passcode: Vqh33ZJC.
Registration and abstract submissions are delegated through the GSA email (gsa@mcw.edu). If you have any questions about this year's symposium, please contact them.
Travel Awards
Travel Awards
Graduate Student Conference Education Fund:
Guy Berst Award:
Kayoko Ishizuka Award:
Paper of the Season Awards
Paper of the Season Awards
The Graduate School offers a Paper of the Season award. This award is granted to an outstanding original research manuscript. The Awards Committee of the Graduate Studies Council (GSC) reviews all of the applications submitted to determine if all criteria has been met, and then scores and votes on a winning paper. Awards are granted 4 times per year – 1 for every season.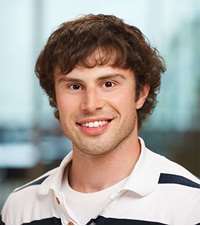 2021 Winter Paper of the Season Award Winner:
Jonathon Young
PhD candidate, Cell Biology, Neurobiology, and Anatomy department
2022 Spring Paper of the Season Award Winner:
Reilly Allison
PhD candidate, Cell & Developmental Biology department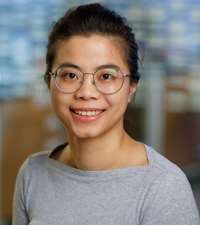 2021 Summer Paper of the Season Award Winner:
Yao Chen
PhD candidate, Microbiology & Immunology department
2021 Fall Paper of the Season Award Winner:
Melissa Whyte
PhD candidate, Microbiology & Immunology department
Teacher and Mentor of the Year
Teacher and Mentor of the Year
Teacher of the Year is someone who has demonstrated exceptional teaching qualities including great connection with the students and an ability to convey and impart knowledge in a meaningful way. The Mentor of the Year is someone who has provided a learning environment throughout someone's graduate school career that has driven students to reach their goals in a constructive and supportive way.

To nominate a teacher or mentor, email gsa@mcw.edu. Please be sure to regard the Graduate Student Handbook on the rules for nominations. Nominations are accepted in the spring.
Teacher & Mentor of the Year 2021-2022:
Alison Ebert, PhD
GSA Representatives
GSA Representatives
2023-2024 Executive Board:
President: Peter Zhang
Vice President: Maria Poimenidou
Treasurer:Rocky Mazorow
Secretary: Joey Kreis
Public Relations: Brooke Greiner

2023-2024 Department Representatives:
Biochemistry: Katy LaFond
Biomedical Engineering: Verushca Labuschagne
Biophysics: Aleks Winiarz
Biostatistics: Aninda Roy
Cell Biology, Neurobiology, and Anatomy: Alanna Sullivan
Clinical & Translational Science: Adam Rich
Global Health & Equity: Alexa Wild
Genetic Counseling: Christopher Estrella
Interdisciplinary Doctoral Program (IDP): Christine Jennings
Master's in Medical Physiology: TBD
Medical Scientist Training Program (MSTP): Casey Zoss
Microbiology & Immunology: Fatima Aboulalazm
Neuroscience PhD Program (NDP): Rob Newland
Pharmacology and Toxicology: Damaris Nieves
Physiology: Autumn Hamilton
Master's of Public Health: Marta McMillion
Doctorate of Public Health: TBD
Public and Community Health: Sarah Krechel
2023-2024 Faculty & Staff Advisors:
Associate Dean of Academic Affairs: Neil Hogg, PhD
Director of Enrollment and Student Services: Angela Backus
Education Program Coordinator II: Skylar Eisman
Get Involved
Get Involved
Looking to be an elected representative? Elections are held each March and April. Be sure to look out for a student wide email coming from the GSA for information. Check the Graduate Student Handbook for eligibility requirements.

Interested in attending monthly GSA meetings? Everyone is welcome! Meetings are usually the first Tuesday of each month from 12:00-1:00 pm.
Join us for social events! The GSA Social Committee hosts monthly social events for all graduate students. Our social events range from professional sporting events, to casual gatherings. Check with your department representative for any upcoming social events.
For more details on how to get involved, please contact the GSA at gsa@mcw.edu
Connection Groups
Connection Groups
LGBTQ+ Connection Group
The Graduate School LGBTQ+ Connection Group is a student-led program dedicated to facilitating connections among members of the LGBTQ+ community in graduate school. This group is meant to offer support for LGBTQ+ graduate students by fostering a safe and welcoming environment on campus, so that students can show up as their authentic selves and perform at their full potential. We provide the opportunity to get to know each other, share LGBTQ+ resources that are available on and off campus, as well as participate in group activities, both educationally and socially. Contact Joe Rouse for more info!
Women in Science Connection Group
The Women in Science group welcomes anyone who identifies as female to join us one Tuesday per month over the lunch hour! Women have a specific and unique experiences in academic research, and having a community to share those experiences with helps us all. Contact Chandler McElrath for more info!
Diversity & Inclusion Connection Group
The Diversity & Inclusion Connection Group is a student-led group that has a primary focus on inclusion in the Graduate School. This is a group that wants to assist students in feeling like they have a positive environment to go to not only feel included, but to also have an opportunity to talk about issues today regarding diversity & inclusion. Contact Damaris Nieves Torres or Dianise Rodriguez Garcia for more info!
International Student Connection Group
The International Student Connection Group is a dedicated group within the Graduate School that is meant to be a place for international students to go to connect with other international students. In these meetings, students can get to know one another while sharing their experiences as an international student. Contact Natalia Marin Mathieu for more info!
Student Parents Connection Group
The Student/Parent connection group brings together graduate students that have the dual responsibility of graduate school and parenting at MCW. Our goal is to provide a safe space to discuss the unique challenges we face raising children while pursuing higher education. We meet monthly, during the lunch hour, and are open to not only student-parents but those serving in any parent/guardian/caretaker role. Contact Amanda Marks or Carly Mascari for more info!
Committees
Committees
Want to join a committee? Any student can get involved and serve on most committees, regardless of whether or not they are a GSA representative.
Committees:
1. Academic Standing and Welfare Committee
2. Awards Committee
3. Course Evaluation Committee
4. Curriculum & Program Committee
5. Fundraising Committee
6. Graduate Outreach Program
7. Program Evaluation Committee
8. Research Affairs Committee
9. Social Committee
10. Spotlight on Science Committee
11. Symposium Committee
12. Travel Award Policy
Contact us at gsa@mcw.edu if you are interested in any of the committees described above.
Contact Us
Graduate School
Suite H2200
8701 Watertown Plank Rd.
Milwaukee, WI 53226