Student Research at the Medical College of Wisconsin Pharmacy School
MCW's research prowess is impressive. MCW is the state's largest private research institution and proudly sits in the top 5% of organizations worldwide in publishing new knowledge. MCW runs hundreds of clinical trials each year and has received approximately $1.4 billion in research funding in the last decade. Research opportunities for pharmacy students are endless.
Learn more about research at MCW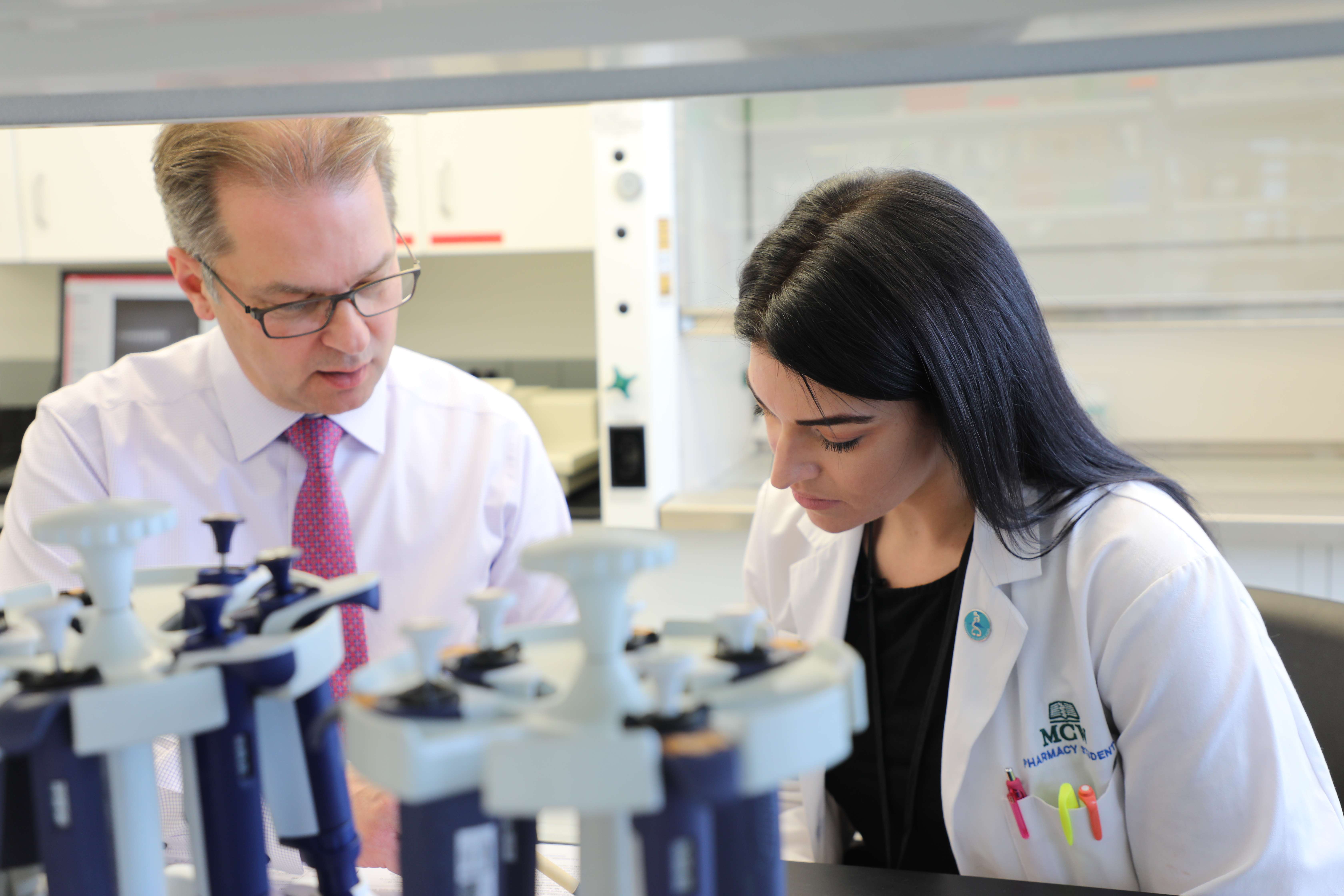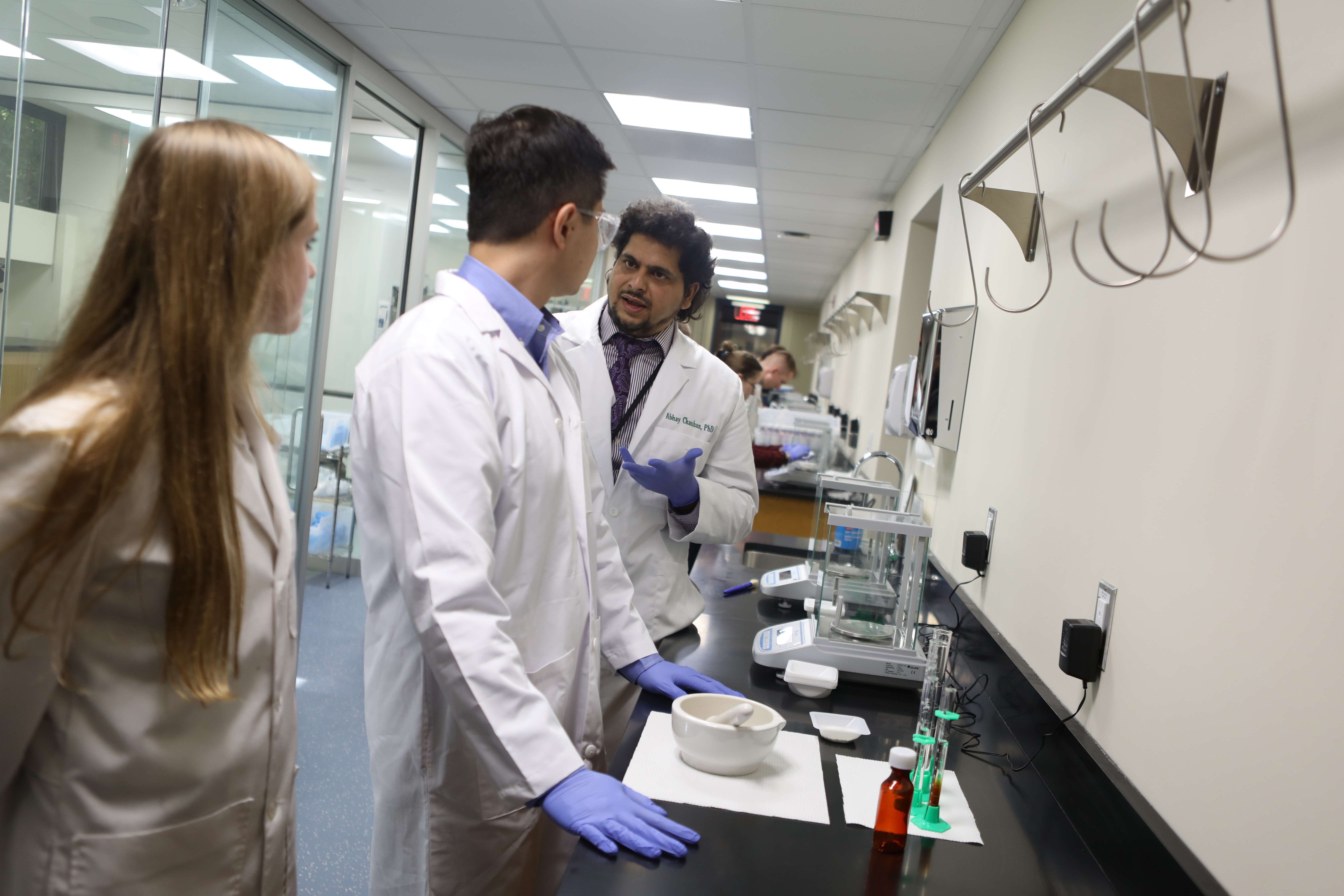 Students can partner with faculty, preceptors, and fellow students – both within the School of Pharmacy and beyond – on research endeavors. In fact, many of our graduates have been appointed to post-graduate research fellowship positions prior to graduation – further evidence that MCW is truly innovating in the pharmacy student research space. The Pharmacy School faculty boast research accolades in basic science, translational research, patient outcomes, and population health.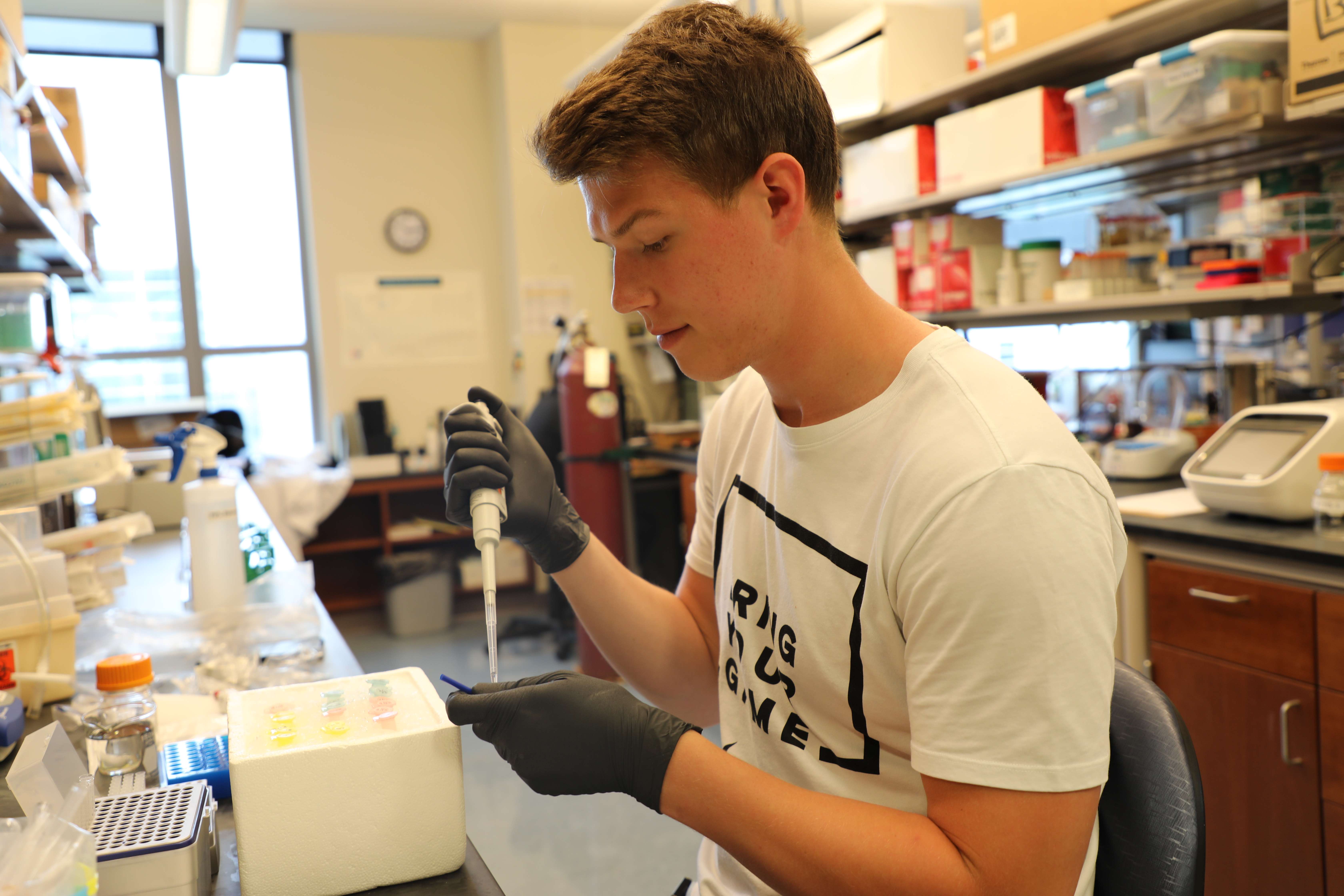 The Pharmacy School's
academic concentration in Research
also exposes student pharmacists to the fundamentals of research, helping them cultivate an appreciation for research and position themselves as highly competitive candidates for formal post-graduate training.
MCW Research by the Numbers
Science is the driver of innovation and knowledge that can change everything—from the way we define, diagnose, treat and prevent disease, to the methods we employ to improve our communities, to the types of training we offer to the next generation of healers, educators and researchers. 
worldwide in publishing new knowledge
in research funding over the last 10 years
Froedtert & MCW ranked for Quality among nation's  Academic Medical centers
Largest NIH Funding Recipient in WI
Hear from our recent graduates on their experiences with research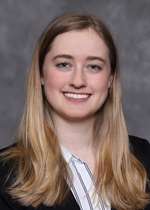 During my time as a student, I had the opportunity to conduct different studies utilizing high performance liquid chromatography (HPLC) with Dr. Ehab Abourashed. While the core project we were working on was testing the potency of expired medications that were commonly used at Bread of Healing (a clinic for uninsured patients), we were approached by Dr. Jesse Cramer who was developing a pediatric suspension formulation for ambrisentan. I was able to learn about the procedures used to assess the stability of formulations putting together a procedure. The project also gave me the opportunity to assist in the sampling and testing of the formulation points on HPLC and contribute to the manuscript. I was extremely grateful to work with two of my favorite professors on a project outside of the classroom resulting in a publication in The Journal of Pediatric Pharmacology and Therapeutics (doi: 10.5863/1551-6776-26.3.265). It was an incredible experience to participate in research that will impact the care received at Children's Wisconsin and has the potential to become a reference for other institutions helping pediatric patients with pulmonary hypertension. This is why MCW is a leader in innovation.
Mackenzie Bevry
Class of 2021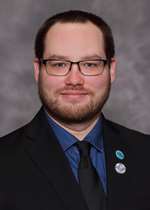 Over the three years at MCW, I was able to participate in a wide variety of research projects. I worked on drug delivery development with individuals in plastic surgery and oncology, two projects with industry sponsors and more. What I learned through all these projects was how to become an independent thinker and how to design a research project that I would oversee. The most important thing in any research project is the plan, and these opportunities gave me the insight on how to create a plan in any setting no matter the context. I am grateful for the mentor I learned from at the school of pharmacy because they were able to prepare me for the ever-developing research environment. MCW has a strong commitment to both research and teaching and the faculty members are always looking for eager students to help guide in their journey. I don't think I would have had anywhere close to the experiences I had at MCW at any other institution, which is why anyone interested in pharmacy-based research would thrive from the similar experiences I have had.
Alexander Sperry
Class of 2021
MCW Pharmacy School's Student Writing Club
Additionally, the MCW Pharmacy School's Student Writing Club affords student pharmacists the opportunity to work in teams to produce articles that are published in The Journal, the official publication of the Pharmacy Society of Wisconsin (PSW). A student coordinator collaborates with a faculty member to oversee the Student Writing Club and encourage student involvement.