Giving
Thank you for your interest in supporting the MCW Pharmacy School. Your generosity serves as a catalyst for advancing the pharmacy profession and securing the future of healthcare in Wisconsin. We welcome the opportunity to explore possibilities of supporting the MCW Pharmacy School that engage your interests and alight with our core initiatives and values. Below, please find our top philanthropic priorities. We welcome the opportunity to discuss these and any other areas of interest you have in supporting the Pharmacy School.
Donate Now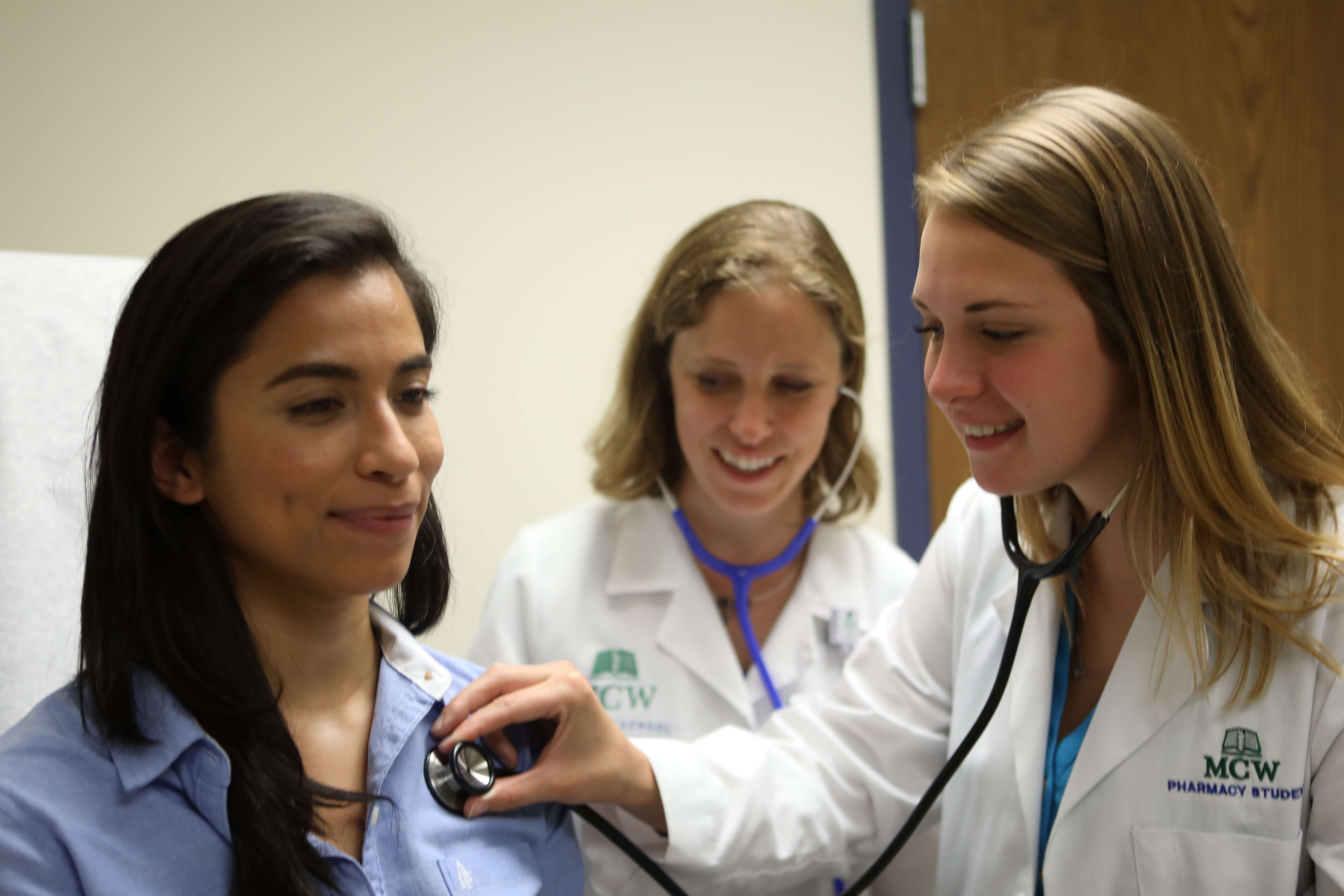 Funding Initiatives
Scholarship Aid
Scholarship Aid
We are facing a shortage and inadequate distribution of pharmacists in Wisconsin, as well as an increased demand for pharmacists who can provide care to patients living in regions with limited access to medical facilities. The MCW Pharmacy School expands the role of the pharmacist by training our graduates as part of the patient care team, evolving the healthcare delivery model to meet the needs of patients and their communities, and advocating for greater access to primary and preventative care for patients in medically underserved communities. To ensure qualified students have the means necessary to pursue their pharmacy education, MCW is dedicated to raising funds for scholarship support to our students in the Pharmacy School.
Faculty Recruitment and Research
Faculty Recruitment and Research
Faculty at the MCW Pharmacy School will embark upon leading-edge research specializing in population health, pharmacogenomics, and translational research in concert with MCW's healthcare partners. Investment in funding to recruit, retain, and support faculty leaders is a fundamental need in our founding years at the Pharmacy School.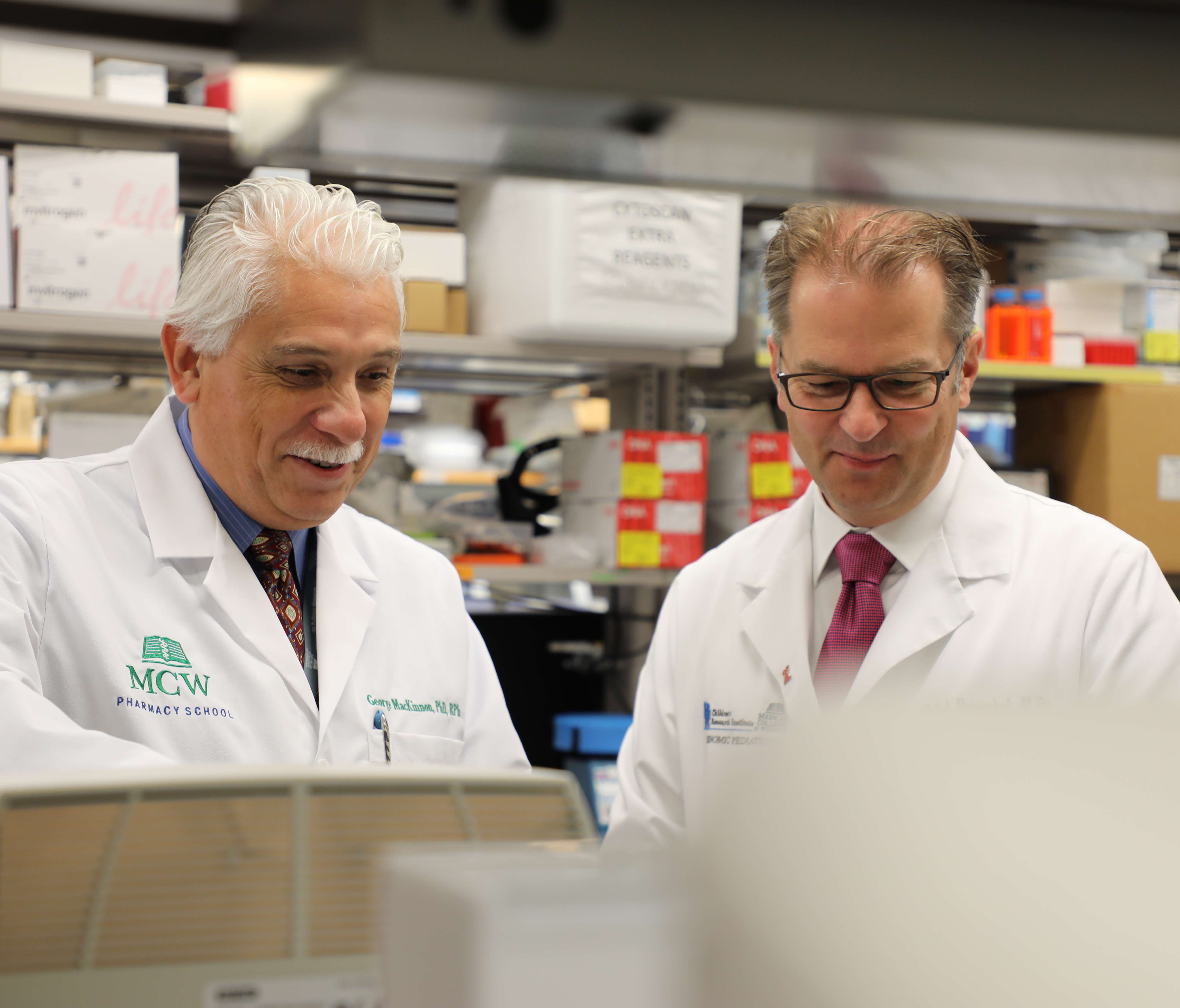 Infrastructure
Infrastructure
Our curriculum features a unique, hands-on approach to learning through interactive classroom design and labs focused on telehealth technology, sterile product preparation and point-of-care training requiring a significant investment in space, technology, and learning tools. Support for learning space and tools to use in our instruction and research will truly help MCW prepare the pharmacist of the future.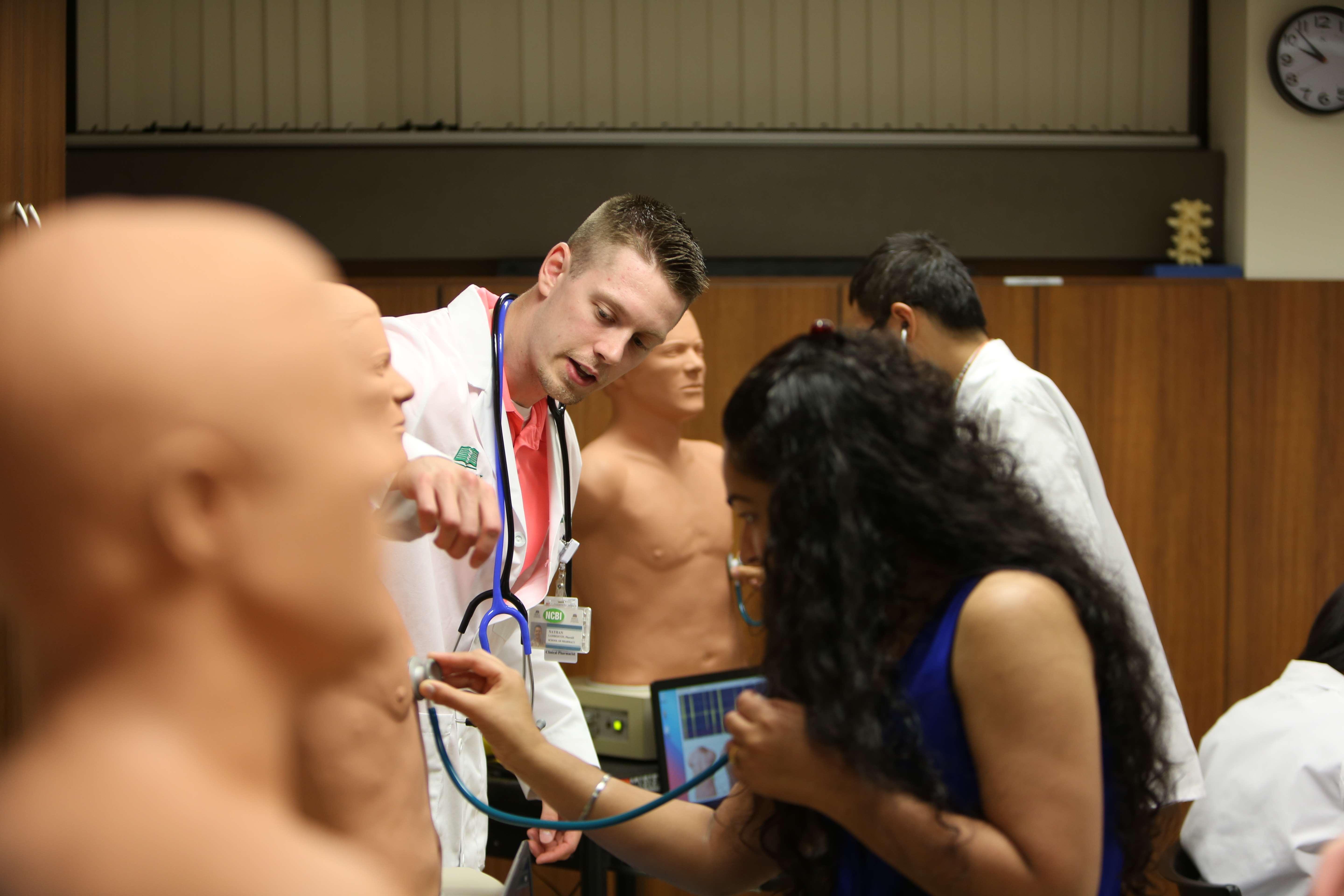 General Program Support
General Program Support
As the MCW Pharmacy School establishes a destination program for innovation in pharmacy education, practice, and research, support to the program is needed for student and faculty recruitment, innovative infrastructure and technology, curriculum and program development, and advancements in research. General funding is essential in the inaugural years of the Pharmacy School as we pursue our commitment to advancing healthcare in our region and beyond through patient care and innovative research. Program support will allow the Pharmacy School to expand and develop programs related to recruiting underrepresented minority students, developing our workforce pipeline for medically underserved communities, and providing our students with experience in primary care services in our communities.
Ways to Give
There are many ways to give to the College, including outright gifts, multi-year pledges, honor and memorial gifts, endowments, and Planned gifts. Depending on the type of gift you make, you may be able to:
Take a current tax deduction
Guarantee a fixed income for life
Reduce or eliminate taxes on capital gains or estates
Control the future disposition of your property
Donate Now
Popular ways of making a gift to the Medical College of Wisconsin
Charitable Planned Gifts
Donors may structure a gift so that it provides income for the donor, spouse or other designated beneficiary while the gift also supports the Medical College at a later date.
Pledge Payments
Payment on pledge at the Medical College of Wisconsin
Memorial and Honor Gifts
Learn how to make memorials that may be directed to support the Annual Fund or other research areas.
Contact Us for an In-Person Tour
For more information on in-person tours, please contact us.
MCW Pharmacy School
8701 Watertown Plank Rd.
Milwaukee, WI 53226
pharmacy@mcw.edu
(414) 955-7476
Angela Kowalski, MS
Enrollment Program Manager
Office of Student Affairs
School of Pharmacy
Medical College of Wisconsin
akowalski@mcw.edu
(414) 955-2646