Join Our Medical College of Wisconsin Pharmacy School Team
Interested in joining our team? The MCW Pharmacy School is in the process of taking applications for the following positions.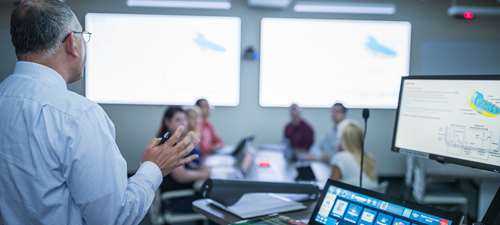 MCW School of Pharmacy Academic Fellowship
About the MCW School of Pharmacy Academic Fellowship
MCW School of Pharmacy is seeking applications for an Academic Fellow. This individual will be appointed as a full-time, year-round non-tenure track Clinical Instructor. This position is a 2-year post-graduate opportunity, designed to prepare pharmacists for a career in pharmacy education through training in teaching, curriculum development, college service, mentoring, scholarship and clinical practice. Individuals that have completed PGY1 or PGY2 training program can apply for a one-year fellowship.

The clinical responsibilities of the fellow will be consistent with experiences provided in a PGY1 residency. The fellows will be exposed to a variety of teaching responsibilities, including lecturing, facilitating small group-based learning, course coordination and student assessment. In addition to extensive academic experience, the fellows will also participate in direct patient-care rotations in primary care. This position reports to the Academic Fellowship Director in the School of Pharmacy.

The training year will consist of approximately 60-70% teaching- and academic-related duties and 30-40% clinical practice. Highlights of the training program include participating for the entire year on a college committee, extensive teaching experience and flexible clinical practice opportunities. At the end of the training program, academic fellows will be well prepared for a career in academia.

Teaching and College Service
Design, implement, facilitate, and deliver innovative educational content within the Doctor of Pharmacy program
Develop skills in educational training through a variety of classroom experiences (i.e. didactic lecturing, facilitating skills labs, and small group active-learning environments)
Participate in a longitudinal specialty area of academia (i.e. Assessment, Curriculum, Admissions, Faculty Affairs, etc.)
Develop skills necessary for successful course coordination, precept Introductory and/or Advanced Pharmacy Practice students on clinical rotations
Engage in mentorship activities through student organizations and community service
Exhibit professionalism through participation in pharmacy and interprofessional organizations and serving as student organization mentor
Complete the MCW School of Pharmacy Teaching Certificate Program
Complete the MCW Kinetic 3 Teaching Academy
Precept students in a clinical telehealth program
Scholarship
Complete the MCW School of Pharmacy Research Certificate Program
Complete a research project related to the scholarship of teaching, learning and/or education
Present research data at a professional meeting and the Annual MCW School of Pharmacy Research Symposium annually
Submit paper for publication (systemic review, educational innovation, etc.)
Represent the college at selected professional meetings (regional and national presence)
Submission of a grant proposal will be taught and is highly encouraged
Clinical Practice
Refine clinical practice skills by maintaining clinical practice skills and providing patient-centered care in a specialty of fellow's choice (ambulatory care, internal medicine, cardiology, etc.)
Develop pharmacy practice experience and expertise in support of the clinical knowledge expected of a faculty member
Coordinate and participate in health fairs and population health initiatives
Eligibility Requirements
PharmD degree
Individuals who have completed a PGY1 pharmacy residency or a PGY-2 specialty residency or a fellowship and are interested in pursuing a career in academia are highly encouraged to apply. Applicants without a PGY-1 residency will be interviewed based on their academic performance/experience.
Eligible for and attainment of pharmacy licensure within state of Wisconsin
Curriculum vitae & letter of intent
Three letters of reference
College of Pharmacy transcript
Applying and Contact
Please send all correspondence for the fellowship, including application documents, to:|
Sarah Paul, MBA, CSW
Business Manager, Sr
MCW School of Pharmacy
sapaul@mcw.edu
414-955-8470 (work)
Academic Pharmacy Fellowship Program Director
Kajua B. Lor, PharmD, BCACP
Founding Chair/Associate Professor, Clinical Sciences Department
MCW School of Pharmacy
kblor@mcw.edu
414-955-2861 (work)
Contact Us
For more information, please contact us.
MCW Pharmacy School
8701 Watertown Plank Rd.
Milwaukee, WI 53226