Join Our Team
Interested in joining our team? The MCW Pharmacy School is in the process of taking applications for the following positions.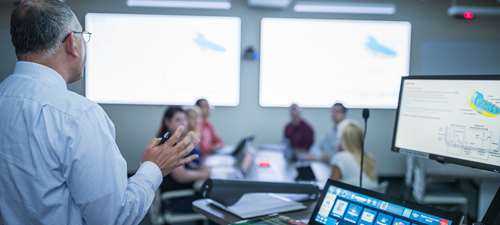 Assistant Director of Experiential Education
Position Description:

Reporting to the Director of Experiential Education, the Assistant Director of Experiential Education is instrumental in developing and implementing the experiential curriculum, identifying preceptors and practice sites, determining the training needs of the preceptors, and maintaining the academic standards of the experiential education program and sites consistent with both ACPE and Wisconsin State Board of Pharmacy Internship requirements. The Assistant Director of Experiential Education is responsible for the development and coordination of introductory, interprofessional, and advanced pharmacy practice experiences, service learning experiences, and professional community outreach for the Office of Experiential Education.

Primary Functions
Identify, procure, develop, and maintain sufficient experiential sites for IPPE, IPE, and APPE rotations for the students of the School of Pharmacy.
Help manage a standardized system for student assignments to IPPE, IPE, and APPE sites.
Visit with preceptors and perform annual site evaluations.
Maintain an effective program for recognizing sites and preceptors for the educational support rendered to the School of Pharmacy and its students.
Provide mentorship to preceptors and students assigned to experiential sites.
Maintain harmonious relationships with students, preceptors, colleagues and experiential education constituents.
Teach in School of Pharmacy experiential education seminar as appropriate for expertise.
Provide student mentoring (academic and career).
Engage in scholarship in areas of interest and expertise.
Provide service to the School as assigned by the Dean.
Knowledge – Skills – Abilities
Working knowledge of emerging healthcare delivery models that involve the pharmacy profession. Demonstrate organizational, interpersonal and group communication skills. Ability to collaborate with faculty and academic leadership to sustain a culture of interprofessional education. Experience in supervising the experiential education of pharmacy students and/or residents.
Position Requirements:
Appropriate education and/or experience may be substituted on equivalent basis
Minimum Required Education: BS in Pharmacy or PharmD and completion of an ASHP-accredited residency, or equivalent experience. Ability to receive licensure in Wisconsin required.
Minimum Required Experience: 3 years' experience in direct patient care, serving as a preceptor for pharmacy students or other healthcare or education related experiences.
Contact Us
For more information, please contact us.
MCW Pharmacy School
8701 Watertown Plank Rd.
Milwaukee, WI 53226