Join Our Team
Interested in joining our team? The MCW Pharmacy School is in the process of taking applications for the following positions.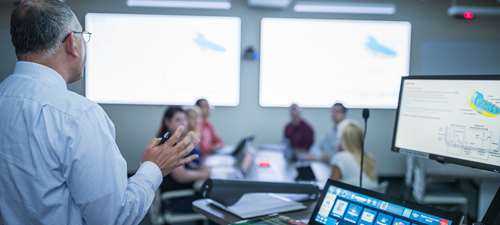 Experiential Education Specialist
Position Description:

The primary purpose of this position is to help develop and teach various components of the experiential education curriculum, with a primary focus on community pharmacy practice and innovative ambulatory pharmacy practice models. The incumbent will be responsible for visiting and developing practice site locations and preceptors that support students in IPPE and APPE rotations. This individual will have assigned teaching responsibilities in IPPE and APPE seminars and will participate in other relevant activities that support the mission of the School of Pharmacy.

The incumbent would spend one day per week engaged in educational related activities, with access to comprehensive support services of an academic medical center. These activities may be on-campus or at affiliated clinical practice sites.

Principal Accountabilities:
Visit clinical practice sites to assess and develop student experiences.
Develop clinical practice sites and preceptors to advance patient care and student learning.
Facilitate the advancement of clinical practice at sites through student facilitation.
Assist with Introductory Pharmacy Practice Experiences (IPPE) Rotations and Seminars.
Mentor pharmacy students with particular focus on career and professional development.
Participate in research and scholarship in the area of community practice and education.
Position Requirements:
Applicants should possess a BS Pharm or PharmD, have 3 years of experience in direct patient care, serving as a preceptor for pharmacy students or other healthcare or education related experiences. Must maintain a Wisconsin pharmacist license in good standing.
Contact Us
For more information, please contact us.
MCW Pharmacy School
8701 Watertown Plank Rd.
Milwaukee, WI 53226