Applying to the Medical College of Wisconsin Pharmacy School
We are excited that you have chosen the profession of pharmacy and are interested in applying to the Medical College of Wisconsin (MCW) Pharmacy School – the only year round, three-year doctor of pharmacy (PharmD) degree program in Wisconsin. Our unique program features small classes, one-on-one attention from faculty, a variety of learning pathways and engaging rotations at premiere hospital and community pharmacies across southeastern Wisconsin.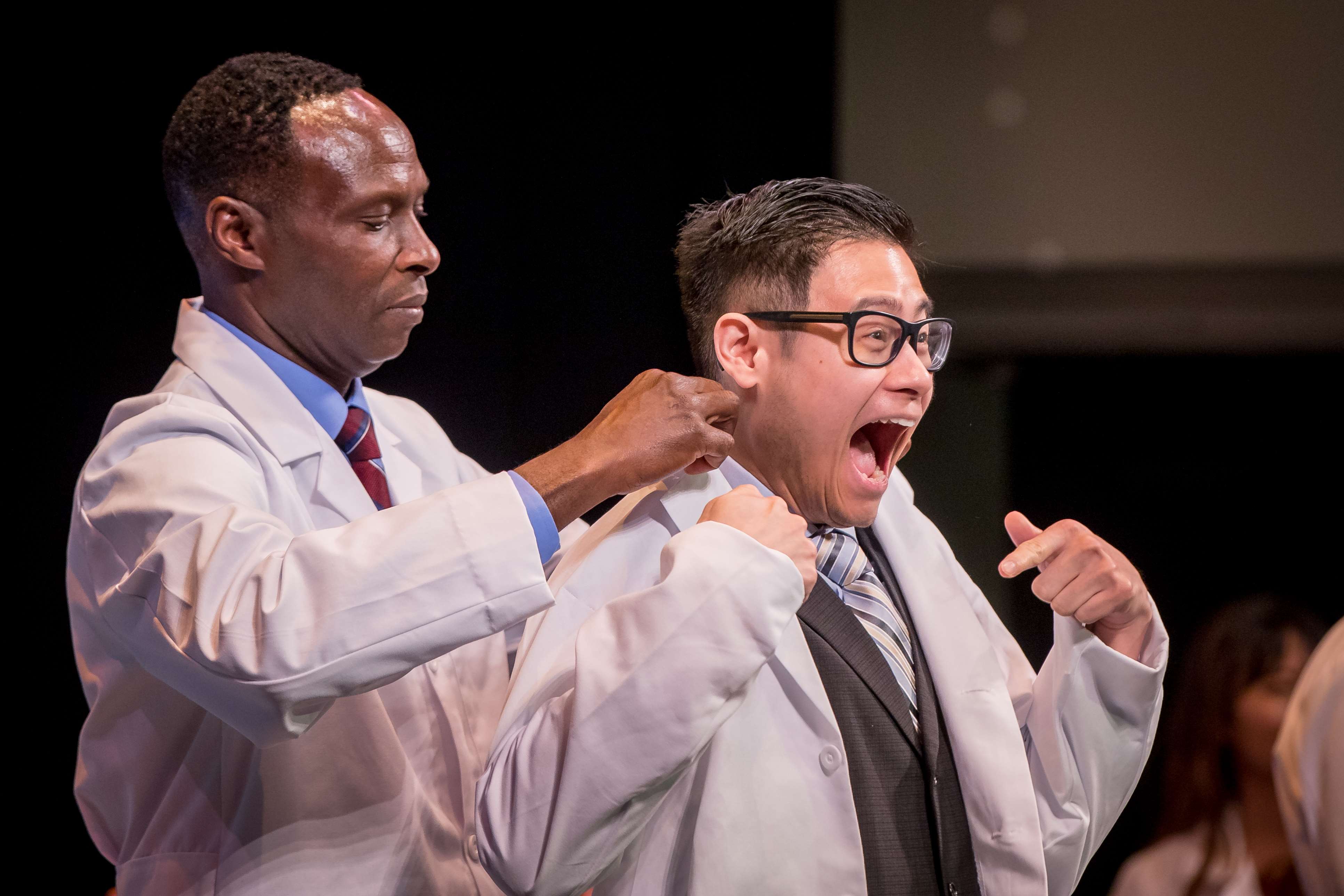 Rolling Admission
The MCW Pharmacy School participates in rolling admissions, meaning that your application will be reviewed as soon as it is verified.
Important Dates
July 13, 2023: Application opens on PharmCAS
April 15, 2024: Scholarship application deadline
June 3, 2024: Final application deadline
June 30, 2024: All prerequisite classes must be completed
July 8, 2024: Classes begin
How Your Application is Reviewed
Once you have submitted your application, it is reviewed within two weeks and invitations are sent to applicants that we are interested in interviewing. If you are invited to interview, the Pharmacy School Admission Committee will review your full application, along with your interview report, and reach a decision based on our
selection criteria
. The Admission Committee is made up of faculty and administrators from the Pharmacy School, and is committed to a holistic admission policy taking into account each applicant's unique qualities during the initial application review and through the interview process, when making admission decisions. As an applicant to the MCW Pharmacy School, you will be considered based on your own abilities and experiences.
Steps to Apply
Earning your degree in pharmacy will require you to apply your intelligence, expand your horizons and rise to new challenges. To succeed, you'll need an unquenchable curiosity and a strong academic background with a solid foundation in math and science. We encourage you to learn more about the application process and how to apply to MCW's Pharmacy School here.
Prerequisite Courses
Once you have completed most of the prerequisite courses, you are ready to begin the Pharmacy School application process. While you might be missing, or in the process of completing some of the prerequisites when you apply, you must complete all prerequisites by June 30 of the year you would like to begin MCW's PharmD program.
GPA
The MCW Pharmacy School requires a minimum cumulative undergraduate GPA of 2.0 on a 4.0 scale, and a minimum cumulative prerequisite GPA of 2.5 on a 4.0 scale. For the most recent cohort of students, the average cumulative GPA was 3.10 and the average prerequisite GPA was 3.20. All official transcripts that you submit with your application will be reviewed in depth to help determine your academic ability.
PCAT
Effective March 12, 2020, completion of the Pharmacy College Admission Test (PCAT) is not required, rather, it's optional. If you believe the PCAT provides evidence of your academic preparedness for the MCW PharmD program, you are encouraged to take the PCAT and submit your scores to PharmCAS. For example, this could apply to students at or near the minimum cumulative/prerequisite GPA requirement or students who completed science prerequisite coursework more than seven years ago.

There is no minimum PCAT score required to apply to MCW's Pharmacy School. PCAT scores are valid for five years, and all applicants are allowed to take the PCAT up to five times. However, MCW's Admissions Committee will review all of your PCAT scores (including subscores in each section), so it is best to take the PCAT only once and achieve a strong score. If you are considering retaking the PCAT, do so only if you believe you will improve your scores.

Learn More Abour Our Innovative Three-Year Program
MCW is one of the few pharmacy schools in the country offering a three-year Doctor of Pharmacy (PharmD) degree. Our innovative program will provide you with early and extensive exposure to a variety of clinical settings and world-class research in specialties such as precision medicine, pharmacogenomics, cancer and psychiatry. Qualified applicants will be offered the opportunity to interview at the MCW Pharmacy School on a rolling basis. Qualified applicants who interview may be offered provisional admission to the MCW Pharmacy School.