Tuition and Fees
The
cost of tuition
is set annually by the MCW Board of Trustees in consultation with the Pharmacy School, and is the same for in-state, out-of-state and international students. Additional amounts not included in the cost of tuition include insurance, laptops, books and supplies, transportation, room and board, and fees for student activities, assessment, technology, and other student services.
Tuition, cost-of-living, and student loan debt burden are all taken into account when considering any possible tuition increases.
learn more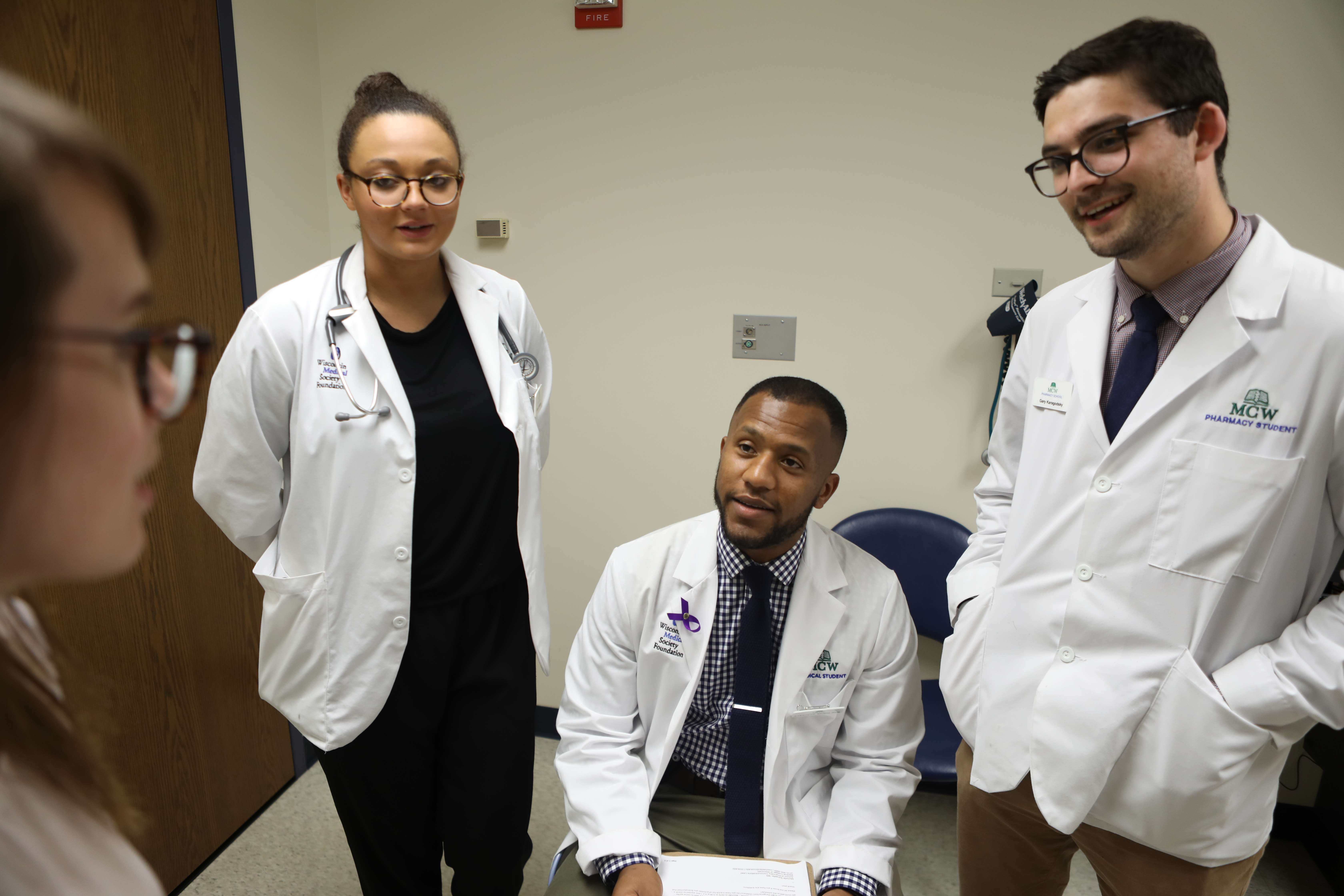 Financing Your Education
As a student in the MCW Pharmacy School, you will be responsible for funding the cost of your education. Many students fund their education through various sources, including personal or family funds, grants and scholarships, loans and employment.
Scholarship Eligibility
You must complete the following steps before April 15 to be eligible for a scholarship:
Submit the PharmCAS application and be accepted to the MCW Pharmacy School
Accept the offer to attend
Pay the deposit
Follow instructions to complete the scholarship application
To learn more and submit your application, please contact us at
pharmacy@mcw.edu
at your earliest convenience.
Types of Aid
Scholarships
As an applicant of MCW's Pharmacy School, you are considered for scholarships based on available funding for incoming students.
MCW Pharmacy School scholarships are generally awarded early in our rolling admissions cycle, so we encourage you to apply early to ensure the broadest eligibility for our scholarships.
If you are accepted into the PharmD program, you must have a complete financial aid file to be considered for scholarships based on financial need. Required forms are linked on
Financial Aid and Tuition
page under the How to Apply section.
FREE APPLICATION FOR FEDERAL STUDENT AID (FAFSA)
Financial Aid
At MCW, we strive to provide financial assistance that ensures equal access for all capable and deserving students. The MCW Financial Aid Office is responsible for administering financial aid programs for the Pharmacy School.
Students considering applying for admission to the MCW Pharmacy School must complete 90 credit hours of undergraduate study prior to matriculating to be considered for federal financial aid assistance. We encourage you to apply for financial aid to understand all the options available to you. Required forms are linked on Financial Aid and Tuition page under the How to Apply section. The Pharmacy School and the MCW Financial Aid Office will work closely with you so that you understand the financial implications of pursuing your pharmacy education.
Financial Aid and Tuition
Learn More About Our Innovative Three-Year Program
MCW is one of the few pharmacy schools in the country offering a three-year Doctor of Pharmacy (PharmD) degree. Our innovative program will provide you with early and extensive exposure to a variety of clinical settings and world-class research in specialties such as precision medicine, pharmacogenomics, cancer and psychiatry. The MCW Pharmacy School accepts the PharmCAS application, which becomes available in July of each year. The final application deadline is June 1 of each year. All prerequisite classes must be completed by June 30. Qualified applicants will be offered the opportunity to interview at the MCW Pharmacy School on a rolling basis. Qualified applicants who interview may be offered provisional admission to the MCW Pharmacy School.