MCW Pharmacy School Eligibility
How Do I Know if I am Eligible?
If you wish to become a MCW Pharmacy School student, you must file an application through PharmCAS.
*The final application deadline for Summer 2021 enrollment for the MCW Pharmacy School is June 1, 2021. Applications completed and submitted by this deadline will be given full consideration for admission to the MCW Pharmacy School.
Effective March 12, 2020, completion of the Pharmacy College Admission Test (PCAT)/Medical College Admission Test (MCAT) is not required; rather, it's optional. If you believe the PCAT/MCAT provides evidence of your academic preparedness for the MCW PharmD program, you are encouraged to take the PCAT/MCAT and submit your scores to PharmCAS. For example, this could apply to students at or near the minimum cumulative/prerequisite GPA requirement or students who completed science prerequisite coursework more than seven years ago.
Applicants who meet the minimum requirements and do not complete or submit PCAT/MCAT scores will receive a holistic application review and be considered competitive candidates for the Doctor of Pharmacy program.
Complete the minimum pre-pharmacy requirements at an accredited college or university in the United States or Canada.
*All pre-pharmacy requirements must be completed by June 30, 2021. Students considering applying for admission to the MCW Pharmacy School must complete 90 credit hours of undergraduate study prior to matriculating to be considered for matriculation into the program.

Achieve the minimum cumulative undergraduate GPA of 2.0 on a 4.0 scale as calculated by the MCW Pharmacy School Office of Student Affairs and a prerequisite GPA of 2.5 on a 4.0 scale.
Earn a grade of C or better in all prerequisite courses.

Submit three professional or academic references by the appropriate deadline.
*Letters of recommendation must be submitted through PharmCAS.

Demonstrate the proper motivation for, and your commitment to, the profession of pharmacy through previous health-related work, volunteer experiences, research, or other related experiences.

Complete, and submit via PharmCAS, a personal statement demonstrating your written communication skills necessary to interact successfully with patients and colleagues.

Complete the MCW Pharmacy School applicant interview process, by invitation only.

All final official transcripts can be sent electronically to: pharmacy@mcw.edu

Applicants may elect to mail official documents to:
MCW Pharmacy School
Office of Student Affairs
8701 Watertown Plank Rd.
Milwaukee, WI 53226

An application to the MCW Pharmacy School is considered complete when all application criteria have been submitted by the June 1 deadline.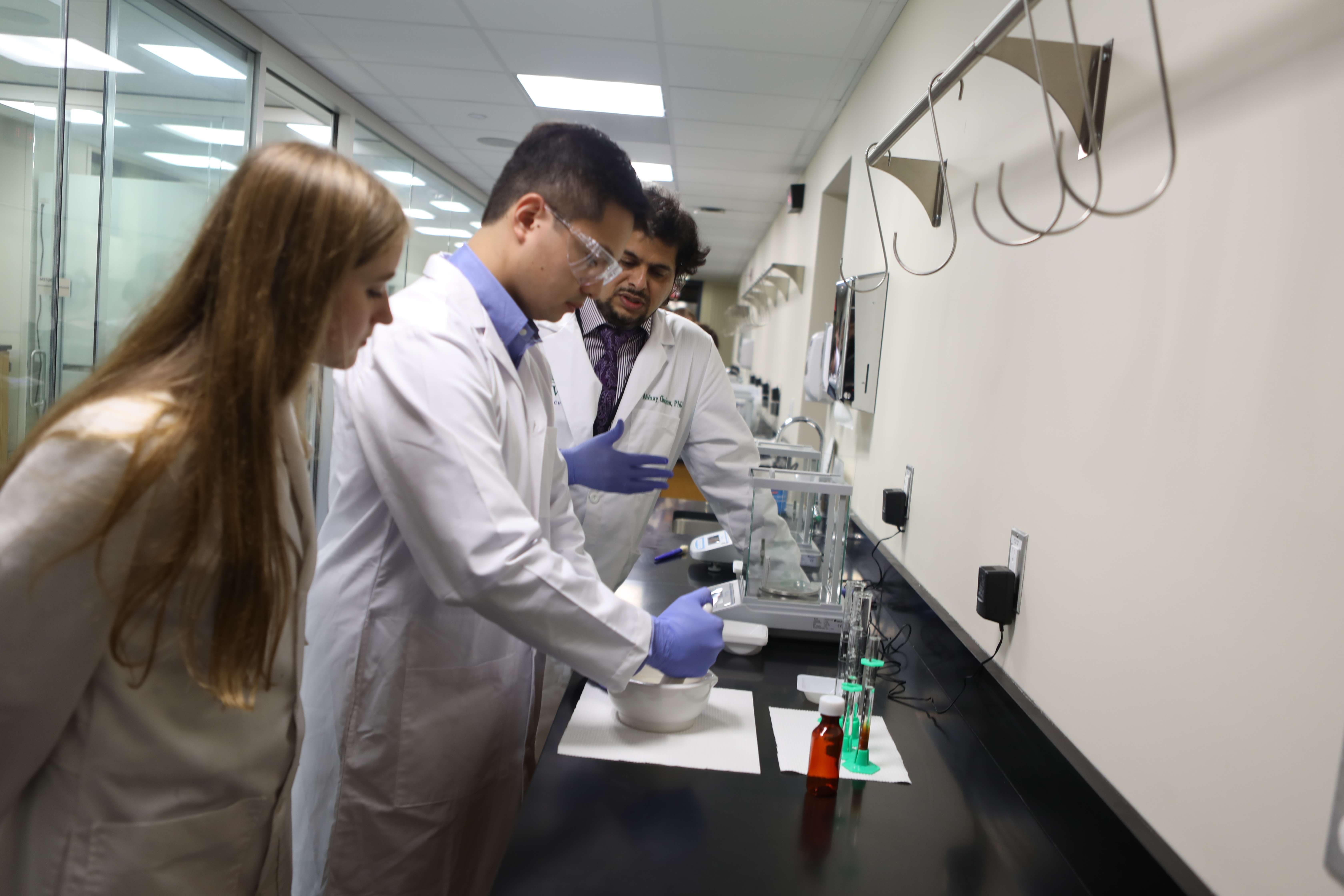 What Happens After I am Interviewed?
After you have completed and submitted your PharmCAS application it will be reviewed by the MCW Pharmacy School Office of Student Affairs. You may receive direct correspondence from the Office of Student Affairs if your application is missing important information or if your application requires any clarification. Applicants who successfully complete all the above criteria may be considered for provisional admission to the MCW Pharmacy School.

The MCW Pharmacy School has a rolling admissions decision process. Rolling admissions means your application will be reviewed shortly after a complete PharmCAS application is received. The deadline for Summer 2021 admission is June 1, 2021. Although incoming applications will be reviewed on a continual basis, you are encouraged to submit your application early to receive priority in selection, as interview spaces and seats in the class become limited closer to the deadline.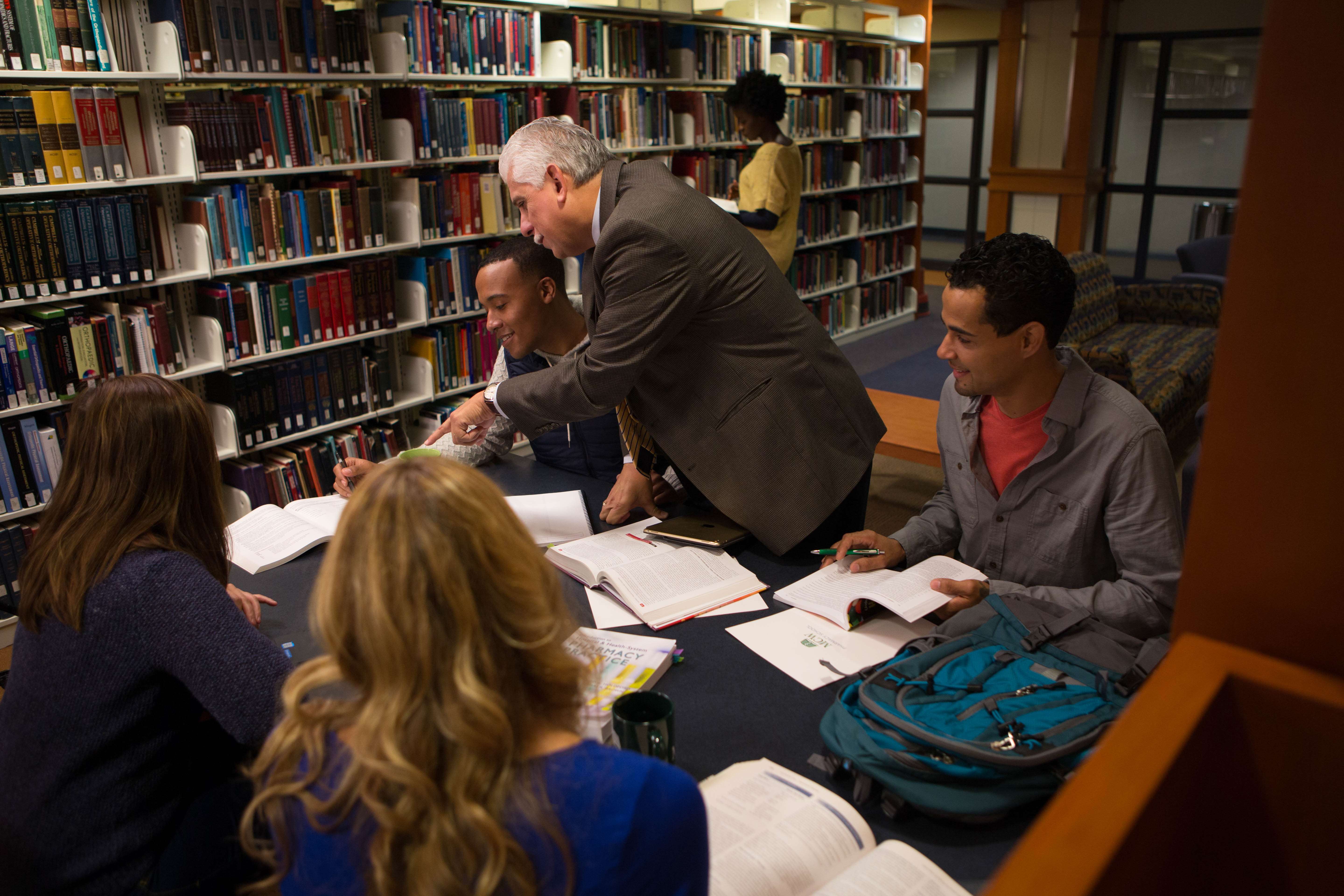 As part of the provisional admission process applicants must submit to a required criminal background check, drug screening and meet all immunization requirements set by the MCW Pharmacy School.

The MCW Pharmacy School Office of Student Affairs, Admission Committee, and Dean reserve the right at any time to rescind an offer of provisional admission to an applicant who does not meet or successfully complete the above listed criteria.

Learn More About Our Innovative Three-Year Program
MCW is one of the few pharmacy schools in the country offering a three-year Doctor of Pharmacy (PharmD) degree. Our innovative program will provide you with early and extensive exposure to a variety of clinical settings and world-class research in specialties such as precision medicine, pharmacogenomics, cancer and psychiatry. The MCW Pharmacy School accepts the PharmCAS application, which becomes available in July of each year. The final application deadline is June 1 of each year. All prerequisite classes must be completed by June 30. Qualified applicants will be offered the opportunity to interview at the MCW Pharmacy School on a rolling basis. Qualified applicants who interview may be offered provisional admission to the MCW Pharmacy School.