The Wisconsin Endocrine Society Meeting
September 7, 2023 | The Delafield Hotel
Our guest speaker will be Vin Tangpricha, MD, PhD, from Emory University. We will have more information to share in the coming months.
About This Event
Our February program hit a record attendance with 65 guests and was hosted at The Gage in West Allis, Wisconsin. Our attendees enjoyed a wonderful cocktail hour in the loft followed by dinner which was catered by Black Shoe Hospitality Group. Dr. Laurence Katznelson's presentation was well received by the audience both in person and those that joined online. We were grateful to those that made it out in the slush-like Wisconsin weather.
Scenes From the February 2023 Event
Venue
This event will be hosted at The Delafield Hotel.
The Delafield Hotel
415 Genesee St.
Delafield, WI 53018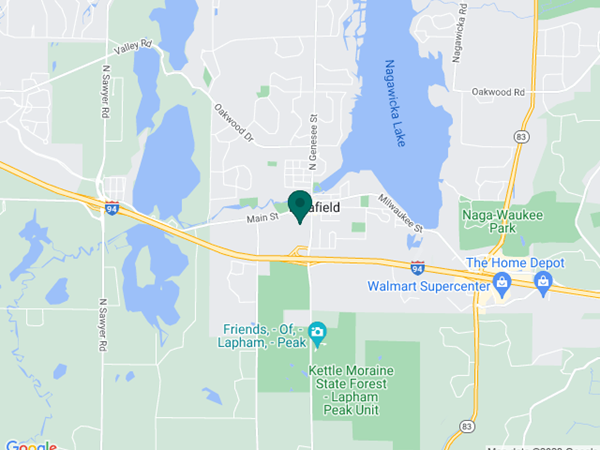 Past Wisconsin Endocrine Society Dinners
Past events
February 9, 2023 | The Gage
"Topics in Hypopituitarism/Growth Hormone Deficiency"
Presented by Laurence Katznelson, MD
Professor of Medicine & Neurosurgery
Associate Dean of Graduate Medical Education
Stanford University School of Medicine
March 31, 2022 | Italian Community Center
"Radioactive Iodine for Hyperthyroidism: Risk of Secondary Cancers"
Presented by Brain W. Kim, MD
Chief, Division of Endocrinology
Director, Thyroid Cancer Program
Rush University Medical Center
October 17, 2019 | University Club, Milwaukee, Wisconsin
"Cardiovascular Risk and Cortisol Milieu"
Presented by Iacopo Chiodini, MD
Professor and Head of the Clinical and Research Center for Bone and Diabetology Metabolism
Italian Auxological Institute in Milan, Italy
November 1, 2018 | Fleming's Prime Steakhouse & Wine Bar
"Basic Bone Biology: Bewildering Babble from a Bombastic Bonehead or Really Relevant?"
Presented by Karl Insogna, MD
Ensign Professor of Medicine (Endocrinology)
Director, Ensign Professor of Medicine without Term
Associate Director, Yale Center for X-Linked Hypophosphatemia
Department of Internal Medicine
Yale University, New Haven, CT