Medical College of Wisconsin Endocrinology and Molecular Medicine Patient Care
Our Division is home to a large group of board-certified Endocrinologists and Advanced Practice Providers (APPs) specializing in care of patients with Endocrine disorders. Our specialists evaluate and treat patients with a broad range of endocrine conditions. Many of our Endocrinologists also have advanced expertise in specific endocrine disorders and are recognized for their world-class expertise and attract patients from all over the country.

Multidisciplinary programs have been developed around these experts to provide comprehensive care for patients who require complex care for their conditions. These programs include adrenal diseases (Cushing's syndrome, hyperaldosteronism, and adrenal nodules), calcium and bone disorders (osteoporosis and hyperparathyroidism), transgender and inclusion clinic, pituitary diseases (pituitary tumors and dysfunction), and thyroid cancer. Our programs are administered in collaboration with Endocrine surgery, Neurosurgery, Rheumatology, Internal Medicine, Orthopedics, Gynecology, Psychiatry, and others.

In addition, our collaborative team of APPs, Certified Diabetes Care and Education Specialists (CDCEs), Endocrinologists, Pharmacists, and Registered Dieticians (RDs) is passionate about providing comprehensive diabetes care. Our inpatient diabetes management team (DMT) cares for patients within the Froedtert Hospital and provides training to our nurses, residents, and fellows on how to best manage diabetes. This incredible diabetes care program nicely dovetails into our Froedtert & the Medical College of Wisconsin Medical Weight Loss and Bariatric Surgery program where a team of APPs, Endocrinologists, Bariatric Surgeons, RDs, Pharmacists, and Psychologists work with patients with obesity and metabolic syndrome to help them achieve optimal metabolic health.
We have outpatient clinics located throughout Milwaukee, Washington, and Waukesha counties and serve patients from all over Southeastern Wisconsin. We also provide inpatient endocrine consult care at Froedtert Hospital and Froedtert Menomonee Falls Hospital.

In addition, our faculty provide inpatient and outpatient Endocrinology care at the Clement J. Zablocki VA Medical Center.
Endocrinology and Molecular Medicine Clinical Faculty
Endocrinology and Molecular Medicine Advanced Practice Providers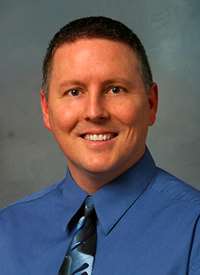 Olivia A. Cassiday, DNP, APRN
Nurse Practitioner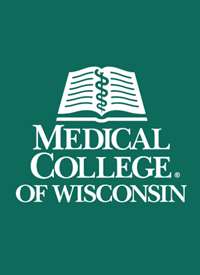 Sarah Reinelt, PA-C
Physician Assistant, DMT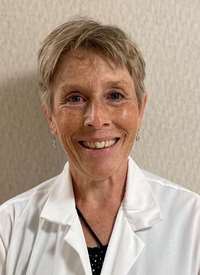 Pamela Rosen, APNP
Nurse Practitioner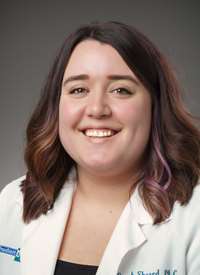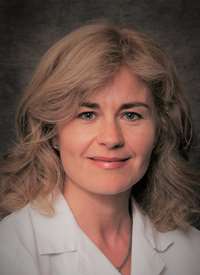 Clinics & Care
Outpatient Endocrinology Clinic
Outpatient Endocrinology Clinic
Adrenal disorders
Endocrine disorders of pregnancy
Gestational diabetes
Lipid disorders
Multiple endocrine neoplasia
Osteoporosis
Parathyroid disease
Pituitary disorders
Thyroid disorders, including thyroid cancer
Type 1 and Type 2 diabetes
Inpatient Consultant Care
Inpatient Consultant Care
24-hour inpatient consultation for a variety of endocrine conditions, including diabetes mellitus, diabetes insipidus, thyroid storm, and others.
Diabetes Care Center
Diabetes Care Center
Staffed by seven (7) Certified Diabetes Educators (CDE's), the center provides inpatient and outpatient individual and group classes, basic and advanced diabetes education, including insulin pump therapy; dietary instruction for patients with diabetes, lipid disorders and obesity.
Diabetes in Pregnancy Clinic
Diabetes in Pregnancy Clinic
The Diabetes in Pregnancy Clinic provides high-level care with intensive management for pregnant women with either gestational diabetes or pre-existing Type 1 or Type 2 diabetes. Endocrinologists work in cooperation with both Medical College of Wisconsin perinatologists as well as community obstetrician-gynecologists in the management of diabetes in pregnancy.
Osteoporosis Clinic
Osteoporosis Clinic
The Osteoporosis Clinic is a specialized clinic that treats a wide variety of metabolic bone diseases, including post-menopausal osteoporosis, steroid-induced osteoporosis and male osteoporosis. Our multidisciplinary team includes a rheumatologist, an endocrinologist and a nurse practitioner. We have access to state-of-the-science bone densitometry machines and to outstanding outpatient physical therapy services.
Endocrine Diagnostic Unit
Endocrine Diagnostic Unit
The Endocrine Diagnostic Unit, directed by endocrine faculty and staffed by an EMT-Paramedic technician, offers a full range of endocrine testing, including oral glucose tolerance testing, adrenal stimulation, suppression tests, insulin tolerance testing, Thyrogen stimulation testing and others.
Clinic Information
Endocrine Clinic
Froedtert Hospital
9200 W. Wisconsin Ave., 4th Floor
Milwaukee, WI 53226
Main Clinic:
(414) 805-6550
(414) 805-6565 (fax)
8 a.m.-5 p.m., Monday through Friday
General Switchboard:
(414) 777-7700
Medication Refills
Diabetes Medications | (414) 805-0321
Diabetes Equipment | (414) 805-0322
Endocrine Medications | (414) 805-0321
Mail Order Prescriptions | (414) 805-0323
Emergency Diabetic Refills | (414) 805-6567
Emergency Endocrine Refills | (414) 805-9570
Scheduling
Established Patient | (414) 777-7700
New Diabetic Patient | (414) 805-5124 or 805-6566
New Endocrine | (414) 805-6552 or 805-6551