About ReyLab
ReyLab is committed to answering critical questions in cognitive and clinical neuroscience. Specifically, we study the mechanisms of human episodic memory while searching for advanced methods of improving epilepsy diagnosis and treatment. To do this, we capture recordings of neural activity in the brains of patients with epilepsy using various methodologies, including magnetic resonance imaging (MRI), intracranial electroencephalography (iEEG), and single cell and local field potentials (LFP) from microwires.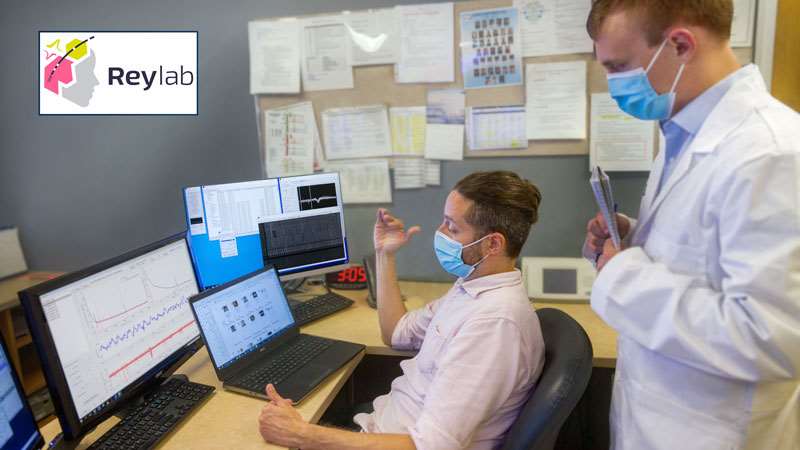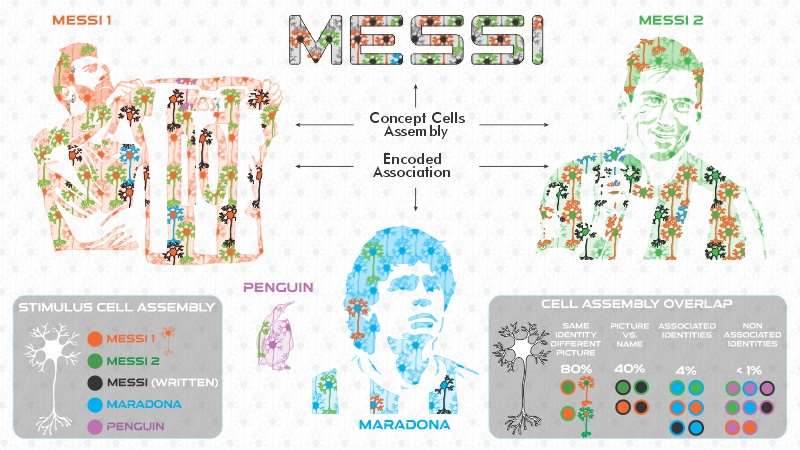 Research
ReyLab has the very rare opportunity to collect neural recordings from within the living human brain. This is because MCW and Froedtert Hospital implant electrodes in the brains of patients with epilepsy for clinical and diagnostic purposes. Using data from these recordings, ReyLab builds its research program on three main themes: understanding human episodic memory, improving epilepsy diagnosis and treatment, and developing new tools for data acquisition and analysis of electrophysiological data in the human brain.
Principal Investigator
ReyLab is directed by Hernan Rey, PhD, assistant professor in the Department of Neurosurgery at the Medical College of Wisconsin, with a secondary appointment in the Marquette-MCW Joint Department of Biomedical Engineering. Dr. Rey received a degree in electronics engineering from the University of Buenos Aires (UBA), where he also obtained his PhD. In 2010, he joined the University of Leicester, United Kingdom, to perform his postdoctoral studies under the direction of Professor Rodrigo Quian Quiroga. In 2012, he was awarded a Special Training Fellowship in Biomedical Informatics from the Medical Research Council in the United Kingdom and, in 2014, was recognized as a Rising Star by the Engineering and Physical Sciences Research Council, also located in the United Kingdom. In 2020, he joined Baylor College of Medicine in Houston Texas as an Assistant Professor, where he worked until July of 2022, when he joined the the Neurosurgical Research Faculty at the Medical College of Wisconsin.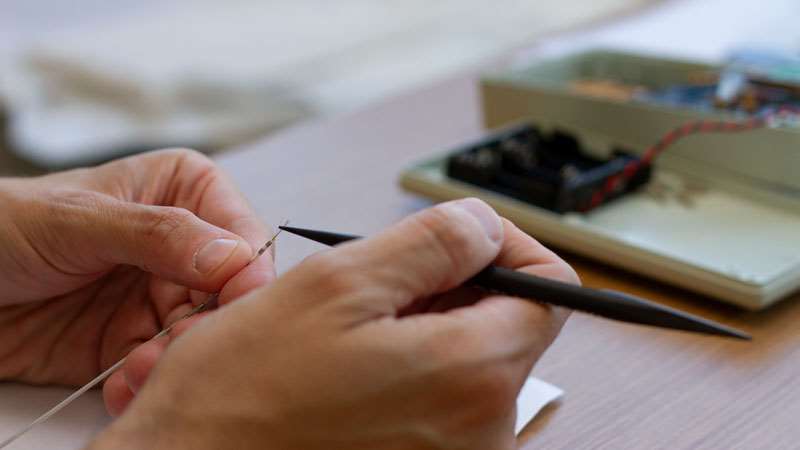 Facilities
ReyLab is located at the Hub for Collaborative Medicine on the Medical College of Wisconsin Milwaukee Campus. Patients are implanted with electrode bundles with microwires and iEEG contacts
at Froedtert Hospital
, and then recordings are performed at the Epilepsy Monitoring Unit. ReyLab has research-dedicated acquisition systems to record the signals from microwires and iEEG contacts, in addition to relevant behavioral signal recorded while the patient is performing a cognitive task. ReyLab also has dedicated high-end computers (50 cores, 400GB RAM) and network storage (250TB).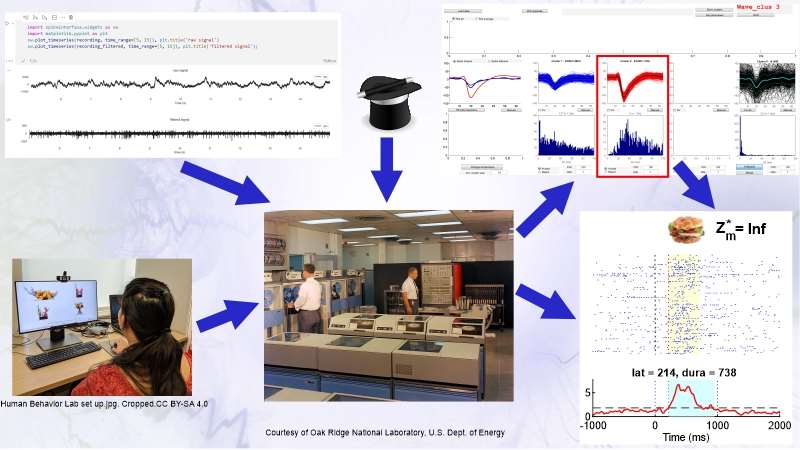 Software & Datasets
ReyLab develops novel software designed to improve acquisition and analysis of neurophysiological data. Exemplary datasets are also shared. These resources are intended to support advancements in different areas of neuroscience.
Get Involved!
Open Positions
The team at ReyLab is always looking for individuals with an interest in working to develop science and technologies to advance fields in cognitive (memory) and clinical (epilepsy) neuroscience. For more information on joining ReyLab, contact Dr. Hernan Rey.