TOPS Center for Obesity and Metabolic Research
The TOPS Center for Obesity and Metabolic Research was founded in 1984 in recognition of over 30 years of research support by TOPS Club, Inc., a world-wide non-profit weight loss support organization. Weight gain and obesity are major risk factors for co-morbidities ranging from insulin resistance and type 2 diabetes mellitus to atherosclerosis, and cancer. This Center was established under the leadership of the late Dr. Ahmed Kissebah, a pioneer on the influence of body fat distribution to the risk of metabolic syndrome (MetS), identifying the critical role of central adiposity in this context. The Center is currently led by Dr. Srividya Kidambi, Associate Professor of Medicine in the Endocrinology Division at MCW.
History and Contribution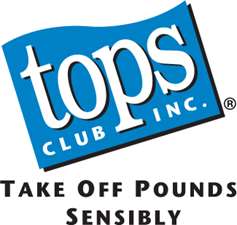 TOPS Club, Inc. is a nonprofit, non-commercial weight-loss support and wellness education organization established in 1948 that offers a network of thousands of weight-loss support groups across the United States and Canada. TOPS members work toward a goal weight that they set together with their doctor or healthcare provider. TOPS has always believed that a permanent cure to obesity would only occur with medical research and in 1994, the TOPS Obesity and Metabolic Research Center was established in recognition of their research support since 1965. Not only does TOPS support the infrastructure of the Center, but thousands of TOPS members and their families have participated in many of their research projects including the "TOPS Obesity Genes Project". This unique collection of TOPS families represents one of the largest human studies of the genetics of obesity in the United States. To date, donations for obesity research by TOPS Club and its members have exceeded $8.5 million.
TOPS Club members and their families participate in research projects to unravel the genetic basis of obesity and the metabolic syndrome. This ongoing study began in 1993 and represents one of the largest family-based genetic cohorts including over 6,000 individuals from approximately 600 families residing in the Midwest, with subjects ranging in age from 6 – 96 years.