Medical College of Wisconsin Division of Cardiovascular Medicine
Welcome!
The Mission of the Division of Cardiovascular Medicine is to improve cardiovascular health in Southeast Wisconsin and beyond through innovative, cutting-edge research and cost-efficient health care delivery.
The Division of Cardiovascular Medicine, located in the Department of Medicine, has 60 faculty and 30 APP members who are involved in patient care, teaching, education and collaborative and innovative research projects with our flagship nationally recognized Cardiovascular Center, MCW Cancer Center, and the Clinical and Translational Science Institute.
Learn More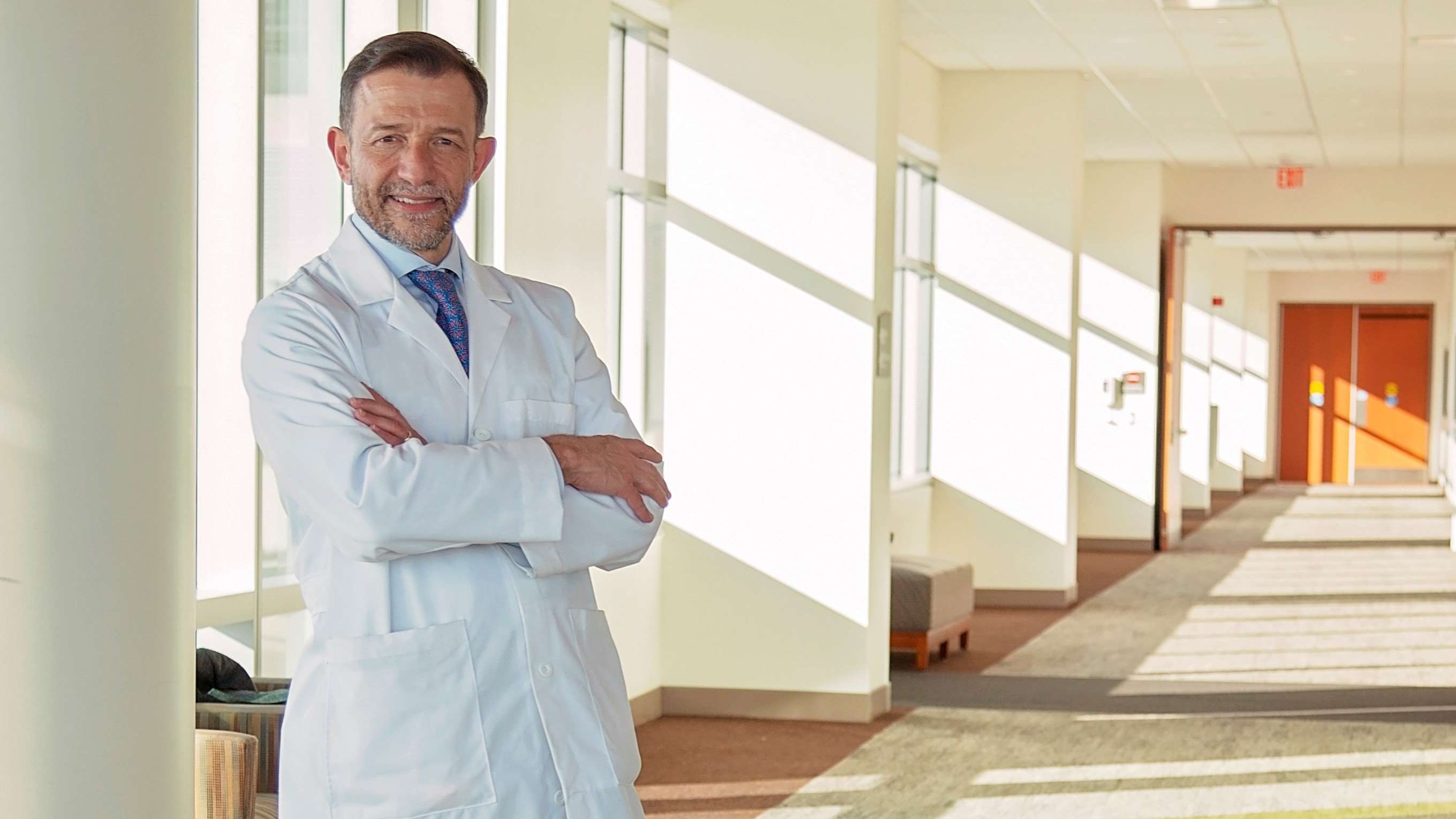 About the Division
The Division is an integral part of the Froedtert Heart and Vascular Service Line, which supports multidisciplinary cardiovascular care, education, and research across all related disciplines of cardiovascular medicine at MCW. We offer all of these activities to the patients we serve in the greater Milwaukee area and our community-based locations, including: Drexel Town Square Health Center, Moorland Reserve Health Center, Pleasant Valley Health Center – West Bend & Froedtert West Bend Hospital, Froedtert Menomonee Falls Hospital, Brookfield Heart & Vascular, and the Clement J. Zablocki VA Medical Center of Milwaukee.
Services include:
Cardiac catheterization and interventional procedures
Comprehensive cardiac imaging
Comprehensive End-stage Heart Disease Evaluation and Treatment Program
Electrophysiology services
Cardiology Events, Seminars and Conferences
Contact Us
Cardiovascular Medicine
MCW - The Hub for Collaborative Medicine
8701 Watertown Plank Rd., 5th Floor
Milwaukee, WI 53226

Administrative Office
(414) 955-6777
(414) 955-0069 (fax)

To transfer a patient or consult with a specialist (for physicians and staff only):
Call the Access Center at (414) 805-4700 or (877) 804-4700. Nurses are available 24 hours a day, seven days a week.

Patient Appointment
Please call 1-800 DOCTORS to make an appointment at one of our clinic locations.