Expert Care for Irregular Heart Rhythms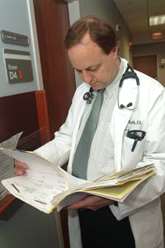 A team of physicians from multiple specialty areas care for arrhythmia patients at the Medical College of Wisconsin. The multidisciplinary team includes board-certified electrophysiologists, cardiac surgeons and other heart and vascular specialists. Their combined skills and experience make it possible to successfully treat even the most complex cases of arrhythmia. These cases might include patients who have complicated conditions with multiple diagnoses.
Complete Diagnostic Capabilities
The Medical College of Wisconsin's Heart and Vascular Center offers the full spectrum of state-of-the-art diagnostic tests, including electrophysiology studies, cardiac MRI, genetic testing, event monitors and tilt table tests.
MCW also offers specialized protocols for performing MRI scans on patients with both MRI-compatible as well as the older, non-MRI compatible ICDs and pacemakers. Call (414) 777-1690 to order or schedule an MRI scan.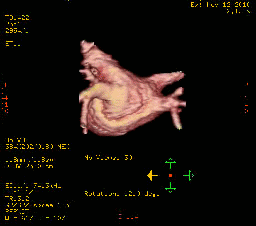 Comprehensive Treatment Options
The most advanced and effective treatment options are available through the Arrhythmia Program at Froedtert & the Medical College of Wisconsin, including:

Catheter ablation and cryoballoon ablation of atrial fibrillation

Pacemaker
Cardiac revascularization therapy (CRT)
Implantable cardioverter defibrillator (ICD)
Implantable loop recorder (ILR)
Surgical CryoMaze and maze procedures
Cardiovascular Electrophysiology Care
A high level of Cardiovascular Electrophysiology care is being provided by the following doctors at Froedtert Menomonee Falls Hospital:
Jason Rubenstein, MD, has a clinic on Monday mornings from 8 a.m. to 12 p.m. and does procedures on Monday afternoons.
Dalip Singh, MD, has a clinic on Wednesday mornings from 7-11 a.m. and does procedures on Wednesday afternoons.
Please call (414) 805-6633 to schedule an appointment.
Research Leaders
As the region's only academic electrophysiology group, MCW Arrhythmia Clinic physicians conduct and participate in local and national research studies and clinical trials related to arrhythmia and other heart and vascular conditions. If you are interested in participating in a trial, or referring a patient for one, please call (414) 955-6777.
Electrophysiology Education
The MCW Electrophysiology group is pleased to announce the initiation of a ACGME-certified electrophysiology fellowship. More details are available on the EP Fellowship Web page.
Contact Us
Referring Physicians Information
To transfer an Arrhythmia patient or consult with a specialist:
Call the Access Center at (414) 805-4700 or (877) 804-4700. (For physicians and staff only.)
Nurses are available 24 hours a day, seven days a week.
Patient Information
Please call 1-800-DOCTORS to make an appointment in the Arrhythmia Clinic.