About Cardiovascular Medicine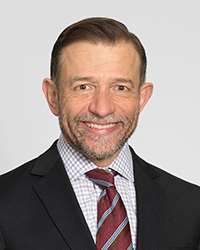 The Medical College of Wisconsin is a private medical school in partnership with the Froedtert Hospital Health System, located in suburban Milwaukee. Froedtert Health Systems cares for over 28,000 admissions and 62,000 emergency room visits annually. As a major national research center, the College attracts over $150 million in external support for research including over $95 million in support from the NIH. This partnership also includes the Medical College Physicians, the largest multispecialty practice with more than 1,250 physicians in Wisconsin, delivering all levels of care for all ages of patients.
The Division also is an integral part of the Heart and Vascular Service Line, which supports multidisciplinary cardiovascular care, education research across all related disciplines in Cardiothoracic Surgery, Vascular Medicine and Surgery, and Critical Care Anesthesiology at the College. All these activities, ultimately, result in a vibrant environment for collaborative clinical care, research, education and community engagement.
Jorge Saucedo, MD, MBA
Professor and Chief of Cardiovascular Medicine
Department of Medicine
Medical College of Wisconsin
Director of the Heart & Vascular Service Line
Froedtert Health System
jsaucedo@mcw.edu
Frequently Asked Questions
Cardiology Administrative Staff
Contact the Chief of Cardiovascular Medicine
Cardiovascular Medicine
MCW - The Hub for Collaborative Medicine
8701 Watertown Plank Rd., 5th Floor
Milwaukee, WI 53226
Administrative Office
(414) 955-6708
(414) 955-0069 (fax)