Medical College of Wisconsin Division of Cardiovascular Medicine Events
Come Join Us!
The Division of Cardiovascular Medicine offers a variety of events, seminars, and conferences available to all physicians, APPs, fellows, residents, students, and staff, unless otherwise specified. All conferences run from September 1 through June 30 with new and exciting events every week.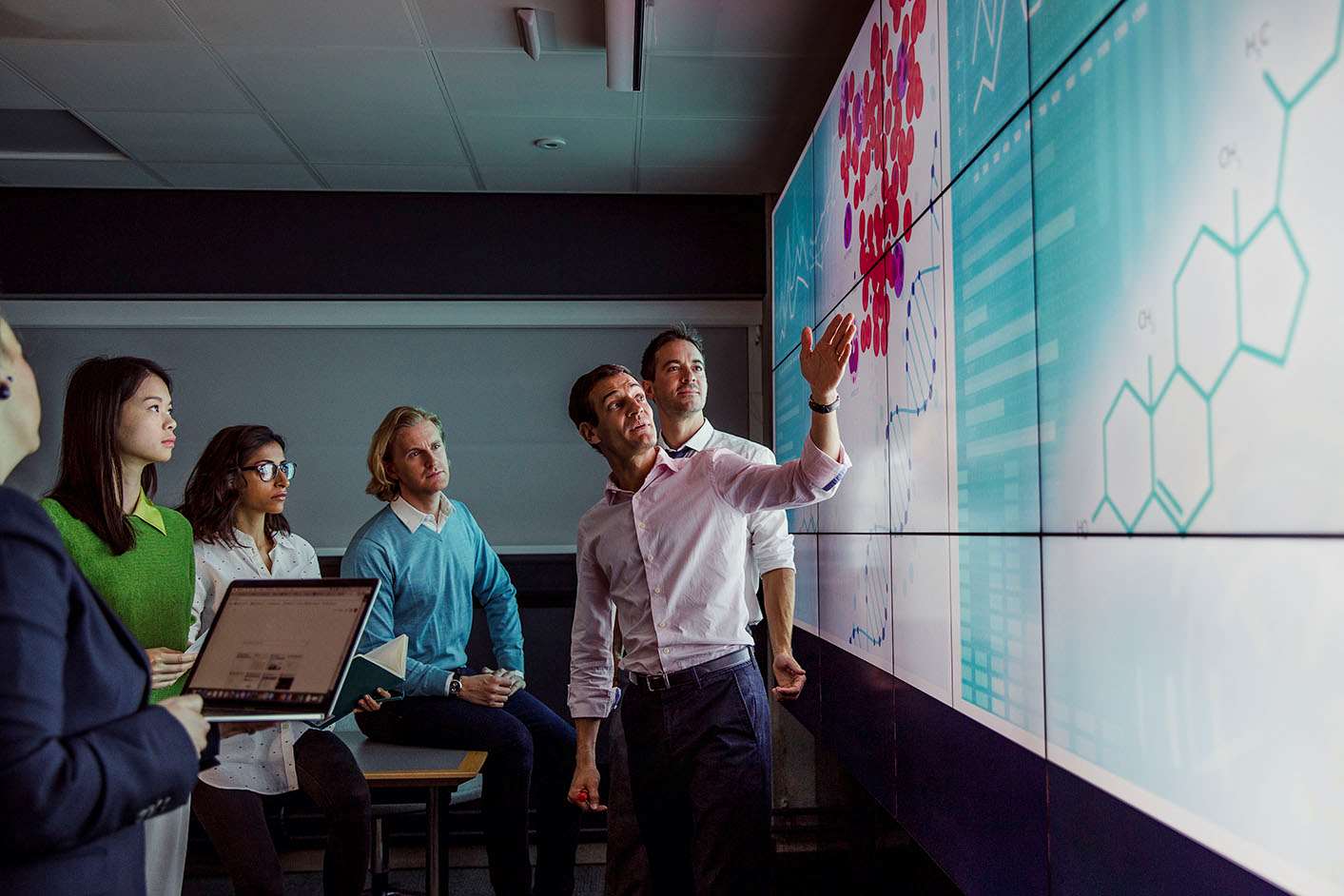 Cardiology Grand Rounds
This weekly teaching conference meets to review a case study, host a guest lecturer, or a speaker presentation of active cardiovascular research being performed at the Medical College of Wisconsin. Any questions which arise can be directed to Dr. Jackie Kulinski.
Cath Conference
A weekly teaching conference with a revolving didactic curriculum and related case review to enhance the invasive/interventional base of the interventional cardiology fellow. Any questions which arise can be directed to Dr. Panayotis Fasseas.
Electrophysiology Conference
A twice-a-month teaching conference (Tuesdays from 7-8 a.m.) to discuss electrophysiology cases, procedures and current literature in an open. This conference is held at the EP team room in Froedtert Hospital with fellows and faculty assigned to lead discussions. In addition to the scheduled conferences, any questions which arise on EP-related cases or interesting EKG's during clinical rotations or clinics should be emailed to Dr. James Oujiri and they will be discussed during one of the conferences.
CVC Research Seminar
This monthly "Lunch & Learn" is the highlight of our CVC conference schedule, providing a forum to present and discuss both clinical and basic science topics. Our seminar series enjoys a reputation for hosting exceptional speakers and having active audience participation by faculty, fellows, and staff. It typically meets on a Wednesday from 12:00-1:00 pm in the Cardiovascular Research Center, Conference Room H4950.
Fellows Academic Half Day (AHD) Conferences
This weekly teaching conference (August-June) on rotating Wednesday and Thursday afternoons as led by our chief cardiology fellows. This conference is comprised of former individual conferences, including Fellows Journal Club, Fellows Core Curriculum, and Imaging Conference. The Fellows Journal Club portion focuses on reviewing selected articles in that month's publication of Circulation, JACC, and The New England Journal of Medicine, with a faculty member present for the discussion. The Fellows Core Curriculum portion serves not only as a mechanism for board review but also allows the fellows to perform a critical review of these journal articles. Lastly, the Imaging Conference portion is meant to enrich knowledge of multimodality imaging for the diagnosis and treatment of various cardiac conditions. The conference is directed towards fellow-level knowledge that they will need to pass their general boards.
Events
Dec

Jan

Feb

Mar

Apr

May

Jun

Jul

Aug

Sep

Oct

Nov
Cardiology Grand Rounds

Zoom

​​Sandra Hunter, PhD (MU) | Aging and Athletic Performance
Dec

Jan

Feb

Mar

Apr

May

Jun

Jul

Aug

Sep

Oct

Nov
Past Conference Schedules
The conference schedules are emailed to our faculty, APP, fellows, and staff on a weekly basis and compiled as monthly reports for your viewing ease. Please contact our Cardiology Administration team if you wish to be added to that email distribution list.
Event Contact
Cardiovascular Medicine
MCW - The Hub for Collaborative Medicine
8701 Watertown Plank Rd., 5th Floor
Milwaukee, WI 53226
Administrative Office
(414) 955-6778
(414) 955-0069 (fax)