Medical College of Wisconsin Advanced Cardiac Imaging Fellowship
The fellowship will focus on advanced echocardiographic (including intra-operative TEE and structural imaging experience such as LAAO occluder, MitraClip, Tricuspid Clasp/clip, PFO/ASD/VSD closure) and cardiac MRI imaging (including stress, congenital (including rotations at Children's Wisconsin CMR congenital group), and intracardiac devices) with options for increased nuclear and computerized tomography exposure. Upon completion of fellowship, the fellow will be considered Level III in both echocardiography and cardiac MRI as delineated in the ACC/AHA COCATS 4 document (with optional additional focus in CT or nuclear). The fellow will have an active role in cardiology fellow and resident training. Didactic teaching sessions with the cardiology fellowship provide a comprehensive review of multimodality cardiac imaging.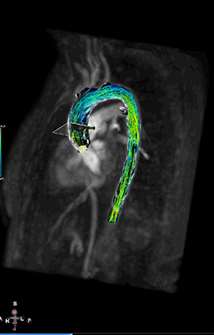 4D Flow Sequence on Cardiac MRI

Mechanical mitral valve with perivalvular regurgitation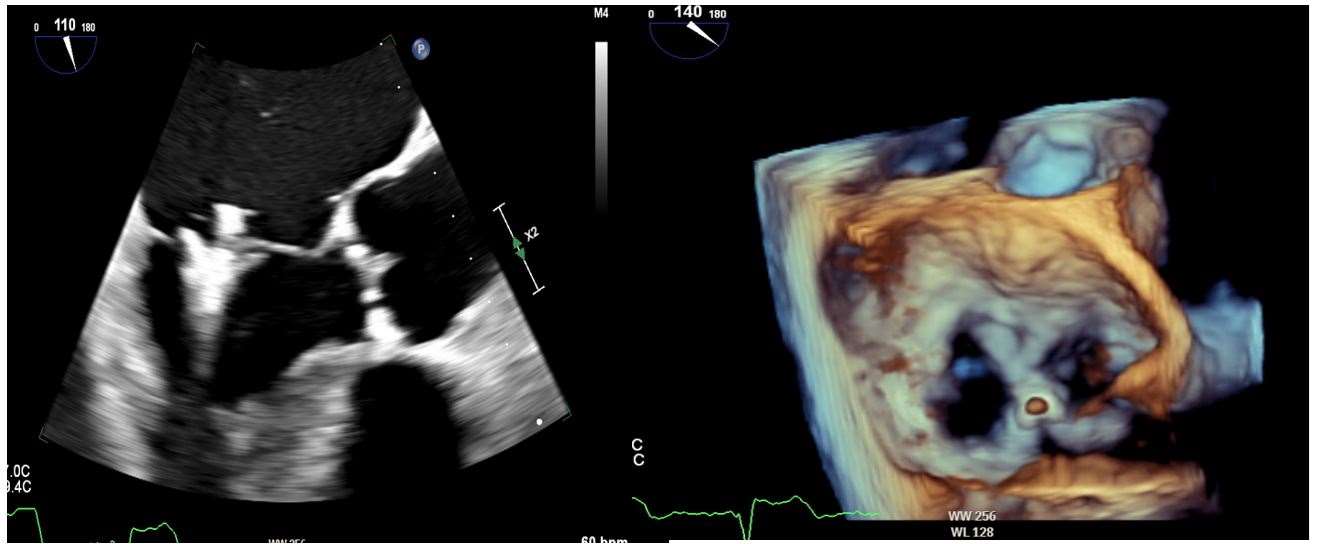 MitraClip Implantation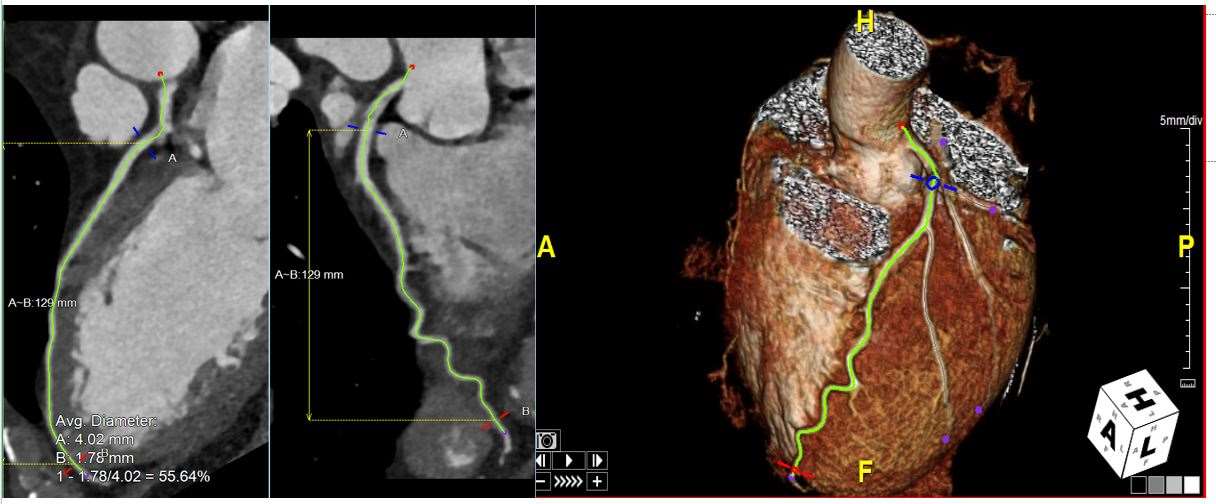 Reconstructed images of the left anterior descending artery from a Coronary CT angiogram
Application Information
This is a one-year program with research included. Teaching faculty includes both cardiologists and radiologists. One candidate is accepted annually; graduates from US cardiology fellowship and Foreign cardiology fellowships are eligible to apply.
Program Leadership
Program Directors
Scott Cohen, MD, MPH
Associate Professor of Medicine
Divisions of Cardiovascular Medicine & Pediatric Cardiology
Medical College of Wisconsin
Director, Adult Congenital Heart Disease Program
Froedtert Hospital & Children's Wisconsin
Jason Rubenstein, MD
Associate Professor, Section of Electrophysiology
Co-Director, Cardiac MRI, Department of Radiology
Co-Director, Electrophysiology Fellowship
Medical College of Wisconsin
Program Coordinator
Erika Falter
Clinical Program Coordinator II
Division of Cardiovascular Medicine
Department of Medicine
Medical College of Wisconsin
efalter@mcw.edu | (414) 955-6737
Contact Us
Cardiovascular Medicine
MCW - The Hub for Collaborative Medicine
8701 Watertown Plank Rd., 5th Floor
Milwaukee, WI 53226

Administrative Office
(414) 955-6777
(414) 955-0069 (fax)

To transfer a patient or consult with a specialist (for physicians and staff only):
Call the Access Center at (414) 805-4700 or (877) 804-4700. Nurses are available 24 hours a day, seven days a week.

Patient Appointment
Please call 1-800 DOCTORS to make an appointment at one of our clinic locations.