Medical College of Wisconsin Interventional Cardiology Fellowship
About the Program
The Froedtert & the Medical College of Wisconsin Interventional Cardiology Fellowship is a one-year ACGME-approved program, organized under the directorship of Peter Mason, MD, MPH. The fellowship functions as an integral component of the subspecialty residency in cardiology and the categorical residency program in internal medicine.
The primary objective of the Interventional Cardiology Fellowship is to provide comprehensive subspecialty training in invasive and interventional cardiology, and considerable experience in structural heart disease (SHD) and percutaneous SHD procedures. Fellows graduating from the Froedtert & the Medical College of Wisconsin program will be COCAT level III trained in Interventional Cardiology, eligible for the ABIM Interventional Cardiology board examination, and prepared to be skilled and thoughtful independent operators.
Interventional Cardiology Fellowship Program Description (PDF)
Program Leadership
Program Director
Peter Mason, MD, MPH, RPVI, FSCAI
Professor
Program Director, Interventional Cardiology Fellowship
Director, Cardiovascular Catheterization Laboratory
Divisions of Cardiovascular Medicine, Interventional Radiology and Vascular Surgery
Medical College of Wisconsin
Milwaukee, WI 53226
Program Manager
Robin Karst, C-TAGME
Program Manager I – Fellowship Programs
Medical College of Wisconsin
Department of Medicine-Educational Programs
rkarst@mcw.edu
Current Fellows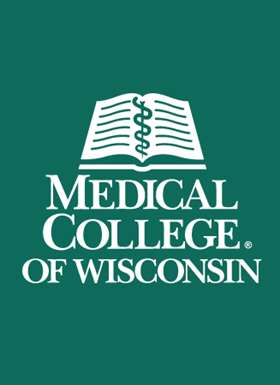 Setri Fugar, MD
Interventional Cardiology Fellow
Medical School: Kwame Nkrumah University of Science & Technology School of Medicine Sciences; Residency: John H. Stroger Hospital of Cook County, Chicago, IL; Cardiology Fellowship: Rush University Medical Center, Chicago, IL
Contact Us
Cardiovascular Medicine
MCW - The Hub for Collaborative Medicine
8701 Watertown Plank Rd., 5th Floor
Milwaukee, WI 53226

Administrative Office
(414) 955-6777
(414) 955-0069 (fax)

To transfer a patient or consult with a specialist (for physicians and staff only):
Call the Access Center at (414) 805-4700 or (877) 804-4700. Nurses are available 24 hours a day, seven days a week.

Patient Appointment
Please call 1-800 DOCTORS to make an appointment at one of our clinic locations.