Electrophysiology Fellowship
The clinical cardiac electrophysiology fellowship is a two-year program designed to provide trainees with the knowledge and skill sets necessary to become an electrophysiologist. All applicants must complete three years of general cardiology training prior to the electrophysiology fellowship start date.
Program Details
Location, Supervision and Training
Time will be divided between two primary locations which are both teaching hospitals of the Medical College of Wisconsin (MCW). Supervision will be provided by four board certified electrophysiologists at Froedtert Hospital and two board certified electrophysiologists at the Clement J. Zablocki Veteran Affairs Medical Center (VAMC). At each location, a considerable percentage of the fellow's time will be spent in the EP laboratory performing procedures including device implantation, EP studies and simple and complex ablations. The fellow will also participate in device extractions. Additionally, the fellow will see inpatient consults on a daily basis and participate in a weekly one-half day outpatient continuity clinic. Two one-half days per month will also be spent in a device clinic learning how to interrogate, interpret and program implantable pacemakers and defibrillators.


Research
Participation in research will be an important component of the fellowship. Under the supervision of an electrophysiology or cardiology faculty member, the fellow will be expected to formulate a hypothesis, design a methodology, analyze results and then formulate conclusions based on those results. The fellow will then be encouraged to present his/her research at an annual meeting such as the scientific sessions of the Heart Rhythm Society.


Education
The fellow will participate in weekly electrophysiology core clinical conferences which will be held every Monday morning at the VA. A monthly journal club will also be included in the core conference schedule along with a weekly electrogram analysis conference. The fellow will be encouraged to attend at least one national meeting per year (HRS, ACC or AHA).


Benefits, Conditions and Terms of Employment
Program Leadership
Program Manager
Robin Karst, C-TAGME
Program Manager I – Fellowship Programs
Medical College of Wisconsin
Department of Medicine-Educational Programs
rkarst@mcw.edu
Current Fellows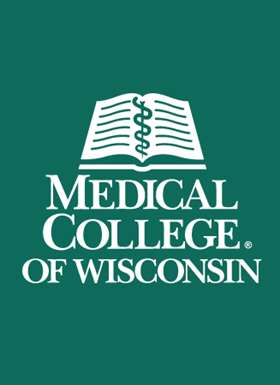 Colin Burnett, MD
Electrophysiology Fellow
Medical School: University of Iowa Roy J. and Lucille A. Carver College of Medicine; Residency: University of Iowa; Cardiology Fellowship: University of Iowa
Contact Us
Cardiovascular Medicine
MCW - The Hub for Collaborative Medicine
8701 Watertown Plank Rd., 5th Floor
Milwaukee, WI 53226

Administrative Office
(414) 955-6777
(414) 955-0069 (fax)

To transfer a patient or consult with a specialist (for physicians and staff only):
Call the Access Center at (414) 805-4700 or (877) 804-4700. Nurses are available 24 hours a day, seven days a week.

Patient Appointment
Please call 1-800 DOCTORS to make an appointment at one of our clinic locations.