Cardiology at Pleasant Valley Health Center
Our team of board-certified non-invasive cardiologists, electrophysiologists, and vascular surgeons from the Medical College of Wisconsin, with the support of advanced practice nurse practitioners, bring evidence-based academic medicine to the local community.
About our care
We offer a wide variety of comprehensive non-invasive diagnostic cardiovascular tests, including advanced imaging with cardiac MRI and coronary CT angiography, vascular ultrasound, transthoracic echocardiography (TTE), transesophageal echocardiography (TEE), strain echocardiography, stress echocardiography, and nuclear stress testing. Our echocardiography and nuclear laboratories are ICAEL and ASNC accredited, and they are fully integrated with the laboratories across the Froedtert Health System.
learn more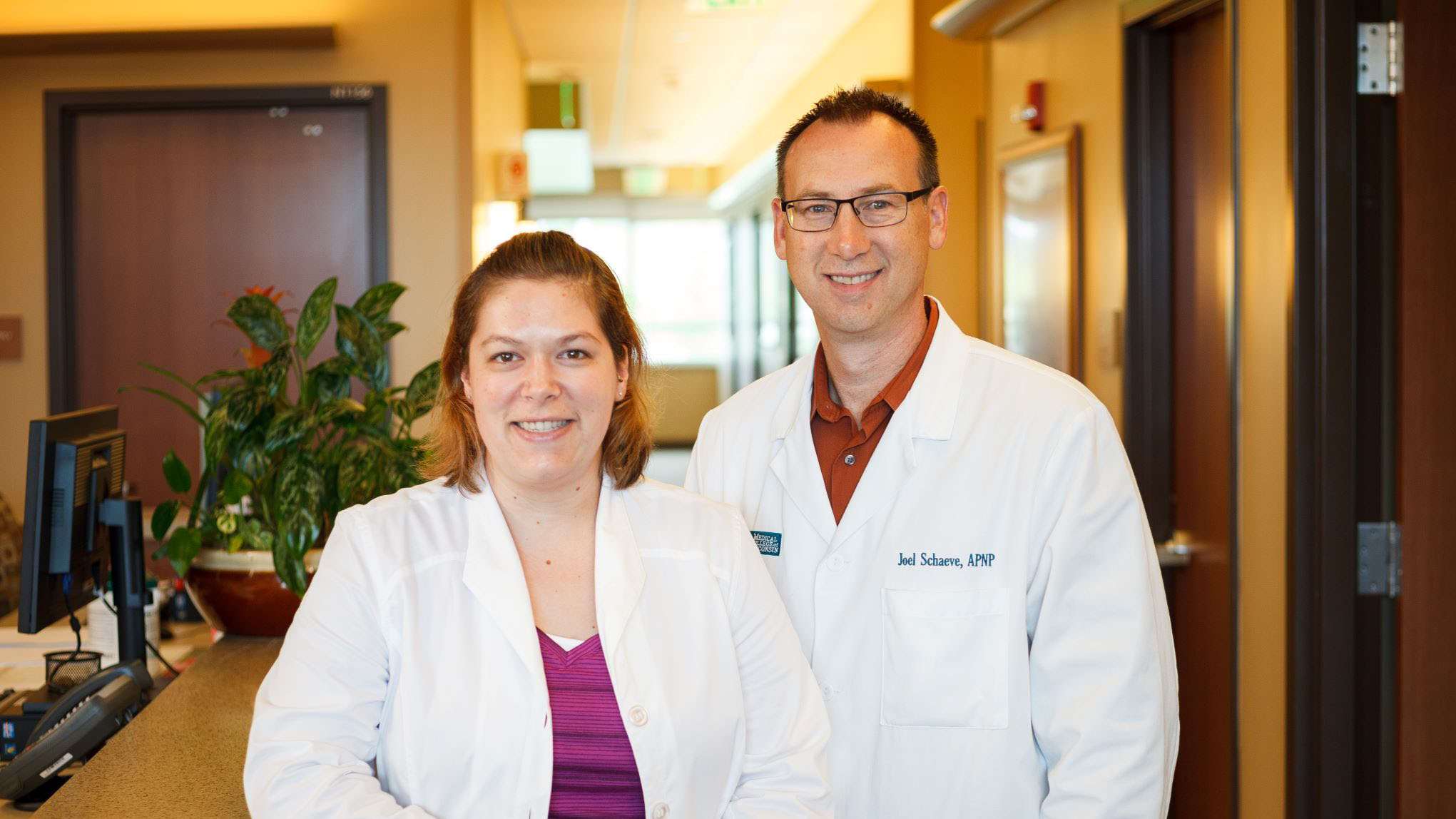 Comprehensive Treatment Options
We provide high quality, evidence-based medicine for patients in Washington County and the surrounding regions in Southeastern and Central Wisconsin through a team-based approach in both the outpatient and inpatient setting. We care for patients with acute cardiac issues in collaboration with the admitting hospital physicians and nurse practitioners 7 days a week, 365 days a year.
Our outpatient clinic is staffed by non-invasive cardiologists and two nurse practitioners every day of the week with additional clinical support provided by other MCW cardiologists and electrophysiologists to ensure timely access to academic medicine.
On-site diagnostic and treatment options include:
Echocardiography
Stress Testing
Cardiac MRI
Cardioversion
Medical Therapy, including initiation of anti-arrhythmic therapy for patients with rhythm disorders
To ensure continuity of care across our health system, patients requiring advanced cardiac care, including invasive tests and procedures when necessary, are transferred to our colleagues at Froedtert Hospital.
Contact Us
Referring Physicians Information
To transfer a patient or consult with a specialist: Call the Access Center at (414) 805-4700 or (877) 804-4700.
(For physicians and staff only.)
Nurses are available 24 hours a day, seven days a week

Patient Information
Please call 1-800-DOCTORS to make an appointment in the Cardiovascular Medicine clinic.