Cardiovascular Center's Postdoctoral Fellowship in Cardiovascular Sciences
The goal of the Cardiovascular Center's T32 Training Program is to train the next generation of cardiovascular scientists, including those currently underrepresented in biomedical science, by incorporating broad-based, personalized, inclusive, supportive and rigorous training opportunities.
Currently accepting applications.
This three-year training commitment emphasizes critical components designed to launch/sustain research careers:
1) individualized development plans (IDPs),
2) personalized multidisciplinary mentoring teams,
3) training in core competencies, and
4) industry/biotechnology or scientific liaison career options for trainees not pursuing a traditional career in academia.
Additional support for trainees is provided by a grant from the A. O. Smith Foundation for the CVC's A. O. Smith Fellowship Scholars Program. This unique program is designed to support talented cardio-vascular researchers and physicians in an innovative educational program that aims to provide mentoring, training, research support, and the necessary resources to overcome the barriers that exist to launching and sustaining a successful research career.
Program Leadership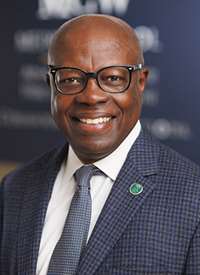 Director, Cardiovascular Center; Professor, Medicine, Physiology, Pharmacology and Toxicology, Cell Biology, Neurobiology and Anatomy, and Surgery; Program Director, CVC T32 Training Program
Northwestern Mutual Professor of Medicine; Senior Associate Director, Cardiovascular Center; Program Director, CVC T32 Training Program
Professor, Medicine (Endocrinology); Associate Director, Cardiovascular Center; Associate Program Director, CVC T32 Training Program
Current Postdoctoral Fellows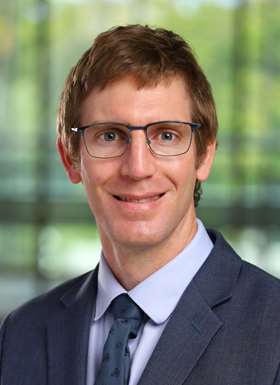 Postdoctoral Fellow
Faculty Mentor: Alison Kriegel, PhD
Tyler Buddell, PhD
Postdoctoral Fellow
Faculty Mentor: Michaela Patterson, PhD
Postdoctoral Fellow
Faculty Mentor: Mingyu Liang, MB, PhD
Joshua Nord, PhD
Brian Smith Lab
Faculty Mentor: Brian Smith, PhD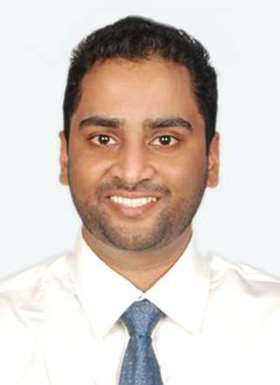 Sakthi Sundararajan, MD, MS
Postdoctoral Fellow
Faculty Mentor: Nicole Lohr, MD, PhD
Janee Terwoord, PhD
Postdoctoral Fellow
Faculty Mentor: Andreas Beyer, PhD and David Gutterman, MD
Past Postdoctoral Fellows
Appointment Years: 2017-2020 | Current Position: Postdoctoral Fellow
Current Institution: Medical College of Wisconsin
Pablo Nakagawa, PhD
Appointment Years: 2019-2020 | Current Position: Instructor
Current Institution: Medical College of Wisconsin
Jennifer Stancill, PhD
John Corbett Lab
Moua Yang, PhD
Appointment Years: 2018-2019 | Current Position: Instructor
Current Institution: Harvard Medical School
Postdoctoral Fellow
Current Institution: Medical College of Wisconsin
Postdoctoral Fellowship Information
This program provides up to three years of training for postdoctoral fellows with an MD, PhD, PharmD, or DO degree (two new slots/year) and brings together 46 basic scientists and translational investigators to serve as mentors in a program that is supported by specific research areas of scientific excellence ("Signature Programs"), a highly-integrated collaborative research environment, and access to an extensive research infrastructure.
About the Program
An up to three-year fellowship is available in the Medical College of Wisconsin Cardiovascular Center, in one of four major areas of research:
Atherosclerosis, Thrombosis, & Vascular Biology
Hypertension
Precision Cardiovascular Medicine
Cardiac Biology & Heart Failure
The Cardiovascular Center postdoctoral fellow will receive personalized training within their selected research area led by a team of exceptional faculty members.
Fellows will:
Have premier support toward fellowship funding
Create and follow an individualized development plan (IDP)
Conduct research studies
Write grants and publish manuscripts
Present oral presentations locally and nationally
He/she will have structured guidance toward becoming an independent investigator
Clinical scholars will have protected time for research
Per NIH guidelines, the postdoctoral fellow must be a U.S. citizen or permanent resident.
Milwaukee Regional Medical Center Campus
Meet the Faculty Mentors
In order to establish a project and training plan, it is recommended applicants reach out to a faculty mentor. A training plan and project are crucial for submitting a competitive application.
Atherosclerosis, Thrombosis & Vascular Biology

Hypertension

Precision Cardiovascular Medicine

Cardiac Biology and Heart Failure

Program Advisory Committees
Executive Committee
Gilbert White, II, MD - Chair
Executive Vice President for Research
Director, Blood Research Institute
Richard H. and Sara E. Aster Chair for Medical Research
Professor of Medicine, Biochemistry, and Pharmacology & Toxicology
Joseph Barbieri, PhD
Director, Medical Scientist Training Program
Professor of Microbiology & Immunology
Thomas Ebert, MD, PhD
Vice Chair for Education
Residency Deputy Program Director
Professor of Anesthesiology
Hubert Forster, PhD
Professor of Physiology
Elizabeth Jacobs, MD, MBA
Associate Chief of Staff for Research, Milwaukee VAMC
Associate Dean of Research, Professor of Medicine

George MacKinnon, III, RPh, PhD, FASHP
Founding Dean and Professor of Clinical Sciences
External Advisory Committee
Michelle Albert, MD, MPH
UCSF School of Medicine
Professor of Medicine
Director of NURTURE Center
Joey Barnett, PhD
Vanderbilt University
Vice Chair of Pharmacology
Professor of Pharmacology
Director of Office of Medical Student Research
Assistant Dean or Physician-Researcher Training
Director of T32 GM007628
Martha Daviglus, MD, PhD
University of Illinois at Chicago
Professor of Medicine
Associate Vice Chancellor for Research
Director, Institute for Minority Health Research
R. Clinton Webb, PhD
University of South Carolina
Professor of Cell Biology and Anatomy
Director, Cardiovascular Translational Research Center
Nancy R. Webb, PhD
Professor of Nutritional Sciences
Director for Nutritional Sciences Graduate Program
Cardiovascular Research Center
University of Kentucky College of Medicine
How to Apply
Applicants should be highly-motivated, ambitious, productive, and have (or anticipate having) a PhD, PharmD, MD, or DO in a relevant research area such as biology, molecular biology, genetics, immunology, biochemistry, pharmacology, or physiology with a strong track record of, and a keen interest in at least one of the four research areas.
Applicants should apply online through MCW Human Resources (Requisition ID: 25187)
Please include copies of your:
Curriculum Vitae
Letters of reference from 3 former mentors/supervisors
Cover letter including a statement of research interest and name of your preferred primary faculty mentor
Candidate Evaluation
Candidates for the CVC Postdoctoral Fellowship position will be evaluated by the T32 Program Directors, as well as the Executive Committee based on the criteria listed in the form.
Program Staff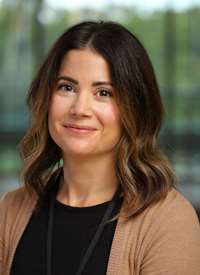 Erin Theriault, MS
Research Program Coordinator III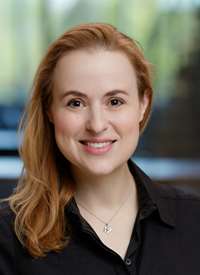 Allison DeVan, PhD
Academic Program and Research Consultant
Experiences in the CVC Postdoctoral Fellowship
Contact Us
For questions about the training program
Erin Theriault, MS
Research Program Coordinator III
(414) 955-7584
cvc@mcw.edu